Nasty is a notorious French street artist best known for his enamel signs of the RATP he has been using for more than a decade.
Nasty belongs to the second generation of Parisian graffiti artists. His contemporaries helped define the codes of French urban art. What Nasty always preferred and practiced is so called artistic vandalism. What he did is giving the street, trains and subways some new style and color.
Nasty's artistic vandalism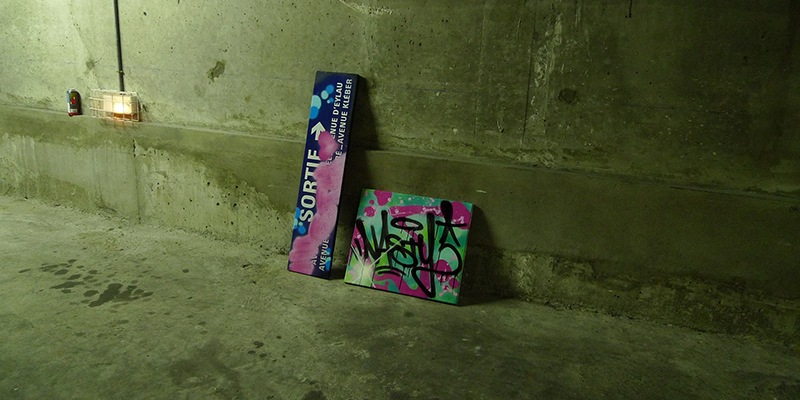 Nasty began making his way in the street art back in 1988 by painting the walls of the Parisian subways. It wasn't long before he made a name for himself in the world of urban art. Even today, he sometimes uses Metro plans as a support to his artwork, in order to keep the spirit of graffiti alive.
Nasty created his own artistic expression by covering subway trains in colorful frescoes. In the mid-90s, he went further on and entered gallery space - generating excitement in public for his unique and original use of enamel: finding inspiration in RATP enamel signs, plans and the ceramic covering of the corridors of the metro.
Indoor Nasty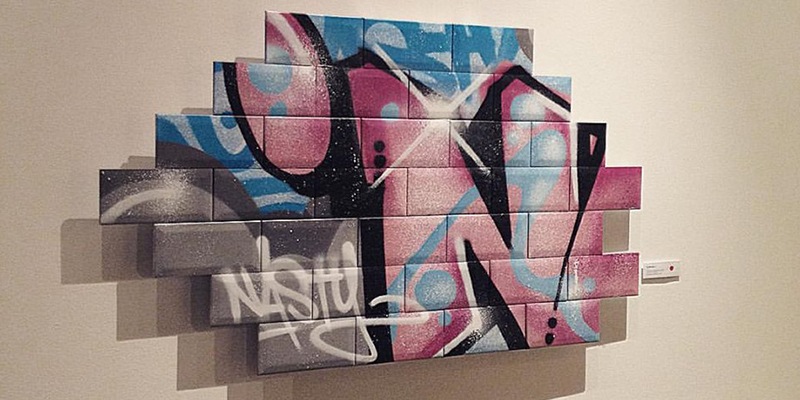 This artist almost always uses bright colors, like pink, purple or blue, to break the gray. Another breaking also happens in his art – his lettering aims to break the monotony of the vertical and horizontal wall. It mostly involves 3D, crazing or italic lettering.
Many galleries and institutions have his work on display, names such as Danisz Magda Gallery, The Gallery Hélène Bailly, Grand Palace or the Musée en Herbe.
Nasty's artistic achievements since 1988 were documented in a book edited by Editions Alternatives, Nasty & Slice, Artists on the run. Arte channel devoted a 26-minute reportage in its Art and Manner in 2009.
Nasty lives and works in Paris, France.
All images copyright © the artist