Nate Burbeck is an American artist, best known for his large panoramic landscapes based on a photography the artist takes while traveling the U.S.
Dell Road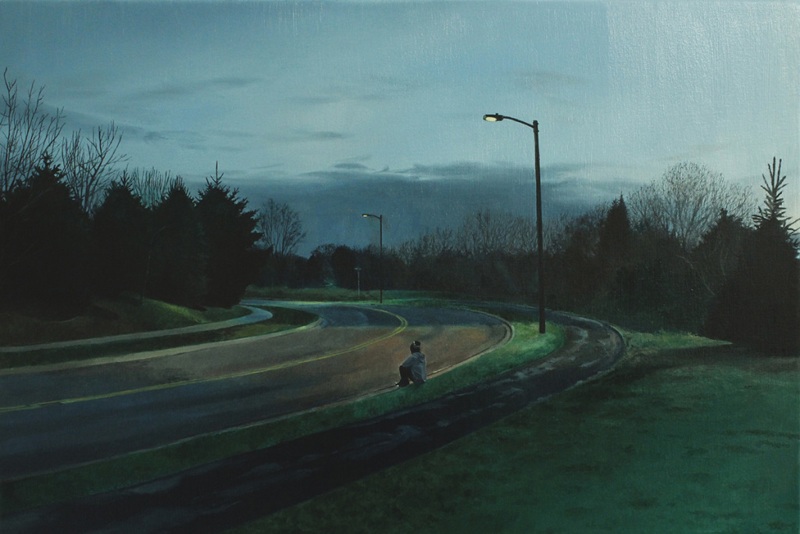 Burbeck was born in 1987 in Minneapolis. He earned his BA at Saint John's University and continued his artistic education at the School of Visual Arts in New York City in 2009. Nate was one of the Ten Artists to Watch in 2013, according to Walker Art Center.
Burbeck's paintings of a landscapes he sees while traveling are characterized by the always lingering perception of reality question. While exploring atmosphere of a dream-like state, this artist leaves his viewers with a feeling of watching directly at one frozen moment in time. His work throws a light on the American society and its social landscape in the context of contemporary culture.
Fort Dodge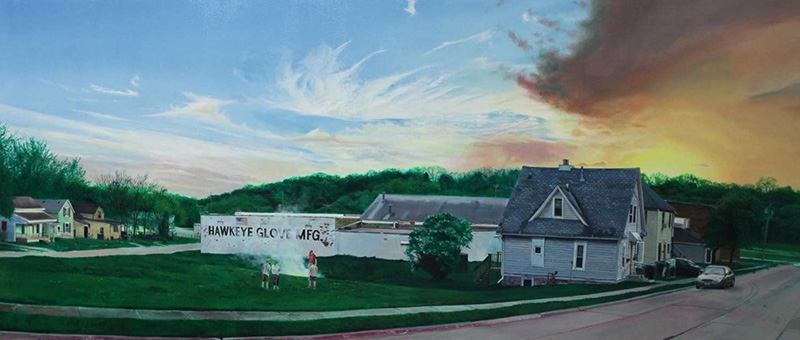 As the artist points out, there is no point in looking for some strong or central message in each artwork. What interests him more is to capture a certain mood or even touch some nerve.
He is currently represented by Anna Zorina Gallery in New York.
Nate Burbeck lives and works in Minneapolis.
Featured image: Nate Burbeck - Self portrait (detail)
All images copyright © the artist