Reconciling the detritus of pop culture with an aim of interpreting things and making a dialogue with the audience, Nate Lowman transforms the "found" visual language that lies between personal and collective. His paintings conjoin techniques of collage and appropriation using the isolate images from popular and consumerist culture manipulated through contemporary mediums as graffiti, print media, and bumper stickers. Focusing on the critique of society issues such as the cult of celebrity, violence or exaggerated materiality, his work takes the shape of familiar things unified by the artist's part-trash, part-classical aesthetic. His installations could be described as recently buried time capsules with transparent qualities of a diary but deprived of direct emotion. For a typical young artist who works in the frame of revisionist punk aesthetic that comments on culture, religion, and politics, Lowman creates surprisingly refined pieces that range from painting and collage to sculptures.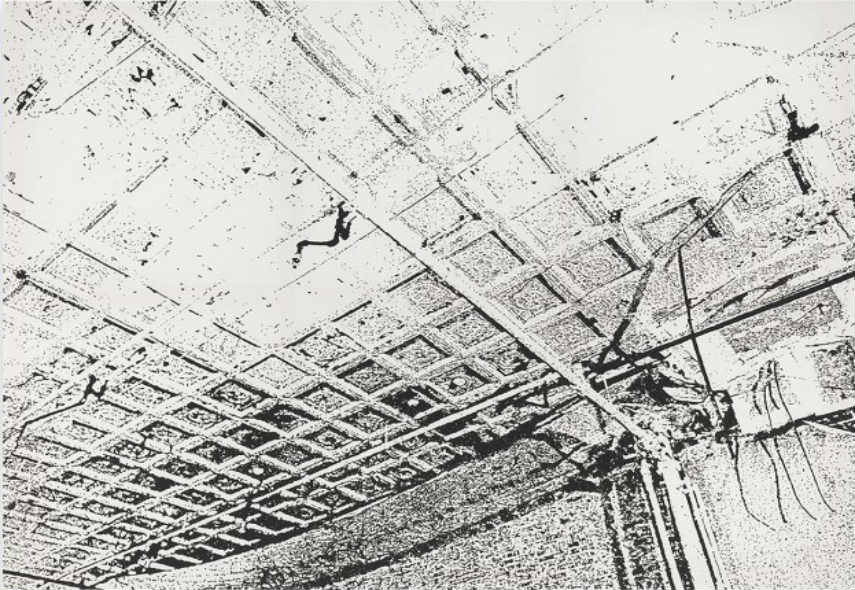 Early Life and Artistic Beginnings
Lowman was born in 1979 in Las Vegas and grew up in Idyllwild, California, a town in the mountains above Palm Springs, in which his father ran a nonprofit art school. After he finished the High School in 1997, he moved to the east coast to attend New York University, at the same time working as a security guard at the Dia Art Foundation. Finishing his studies, he got his first studio in Bed-Stuy where he created numerous artworks inspired by 9/11 attack, including interesting wall collage dedicated to John Walker Lindt, young American sentenced to 20 years for his involvement with Taliban. It represented images of different long-bearded men, from his father and Jim Morrison to some weirdos and pedophiles. This work has attracted the attention of Don and Mera Rubell, collectors from Miami, who purchased everything the artists had created for $20,000, which was enough for him to quit his day job and completely dedicate to his creative expression.
Lowman explores violence and decay of American culture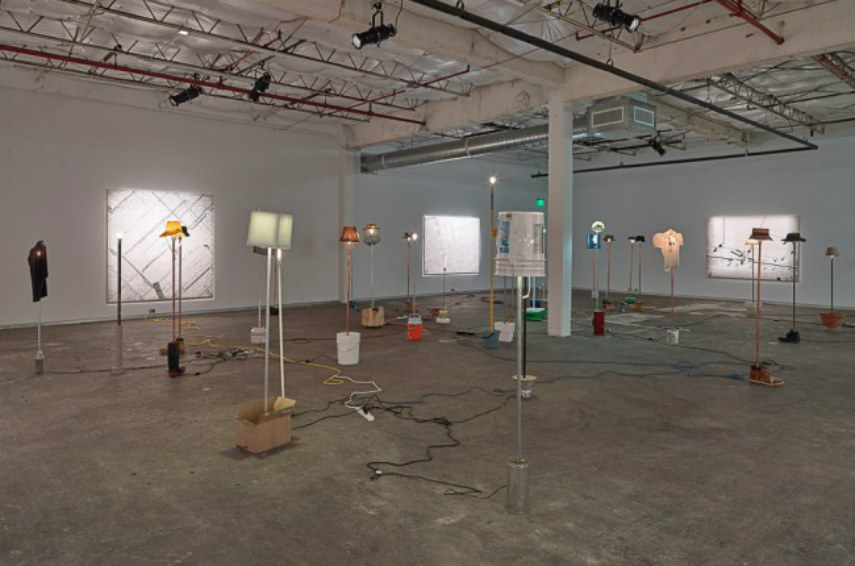 Art of Nate Lowman
Famous both as a neo-appropriation artist and a ringleader of the late-night downtown art crowd, Lowman uses collage and preemption, often of well-known elements such as bumper stickers and graffiti: "A lot of the images I use are already out there in the public or in the news. I just steal them or photograph them or repaint them, so they've already been talked about, already been consumed. I'm just reopening them to get at their second, third, or fourth meanings. It really comes down to language. I feel like the biggest failure of humans is miscommunication. We can't communicate with each other – we can fight, we can kill, we can do those things well. Language is the most beautiful and destructive thing because it allows you to express yourself, but it totally confuses everything." It could be said that his artwork critiques a lifestyle of a modern day American, the cult of celebrity, material consumption, gun culture, and explore violence and decay of American culture. His art is influenced by Richard Prince and Cady Noland, and some of his large-scale works are created in collaboration with artist Dan Colen. His work has taken many forms, silkscreens of bullet holes, trashed cars, rusted gas-station pumps and smiley faces. Wet Pain (2008), an installation of a 1971 white Jaguar that had been effectively trashed, which was created with Colen, is a good example of a variety of mediums that he uses for his artworks. Works like Bullet Hole (2005), a silkscreen of a bullet hole rendered in a cartoonish Pop aesthetic, is a good example of Lowman's creative practice. His smiley faces, that he took from various sources, putting them in new contexts, including a painting of O. J. Simpson's signature which was made inspired by O.J. Simpson's letter and signature, are another good example of his artistic practice.
Installation Wet Pain is a good example of a variety of mediums that he uses for his art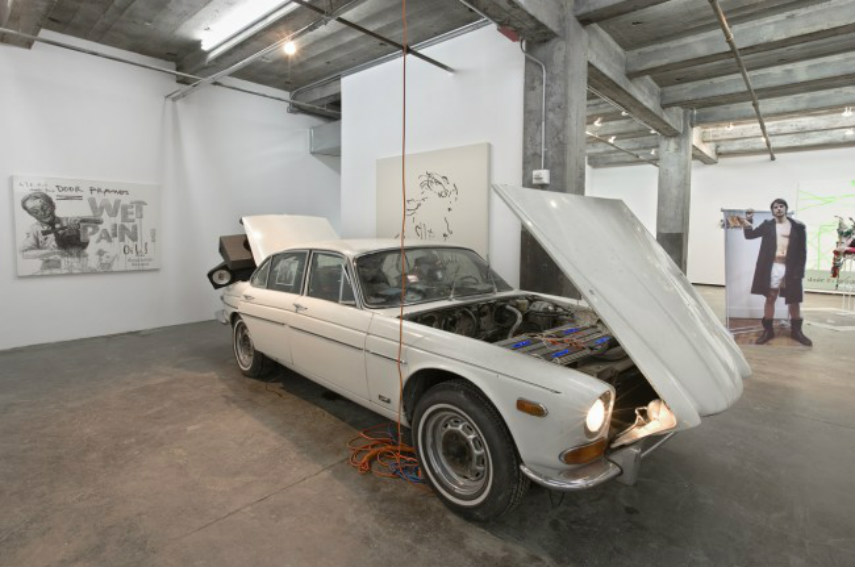 Lowman's Exhibitions
His first solo show The End. And Other American Pastimes has been held at Maccarone Gallery, New York in 2005 and since then, Lowman has exhibited at the Museum of Modern Art, the Solomon R. Guggenheim Museum, the Whitney Museum of American Art, Palais de Tokyo, Paris, and Palazzo Grassi, Venice. After his four institutional one-person shows – Axis of Praxis (2006, Midway Contemporary Art, Minneapolis, MN), The Natriot Act (2009, Astrup Fearnley Museum, Oslo), I Wanted To Be An Artist But All I Got Was This Lousy Career (2012, Brant Foundation Art Study Center, Greenwich, CT), and America Sneezes (2015, Dallas Contemporary, Dallas, TX), Lowman continues to exhibit frequently in the United States and abroad.
Nate Lowman lives and works in New York.
Featured image: Nate Lowman portrait, 2009 - Image via interviewmagazine.com
All images copyright of N. Lowman