Maybe even the most famous sports photographer to have ever lived, Neil Leifer's name does not need any introduction to anyone who loves baseball, American football or boxing. During the course of his career which lasted for over 50 years, this photographer established himself as one of the most renowned individuals in the business. Leifer's pictures regularly appeared in many major national magazines, including the likes of Saturday Evening Post, Look, LIFE, Newsweek, Time and Sports Illustrated. Although his art making practice is best known for the images of sports icons such as Muhamed Ali, Leifer also created countless shots of non-sports related themes and subjects. Ultimately, the entire collection[1] of Leifer's pictures amasses to an accomplished and highly rewarding career in photography. Besides photos, Leifer also focuses his creativity on the art of filmmaking, a technique which became particularly interesting to the photographer during the mature years of both his life and career.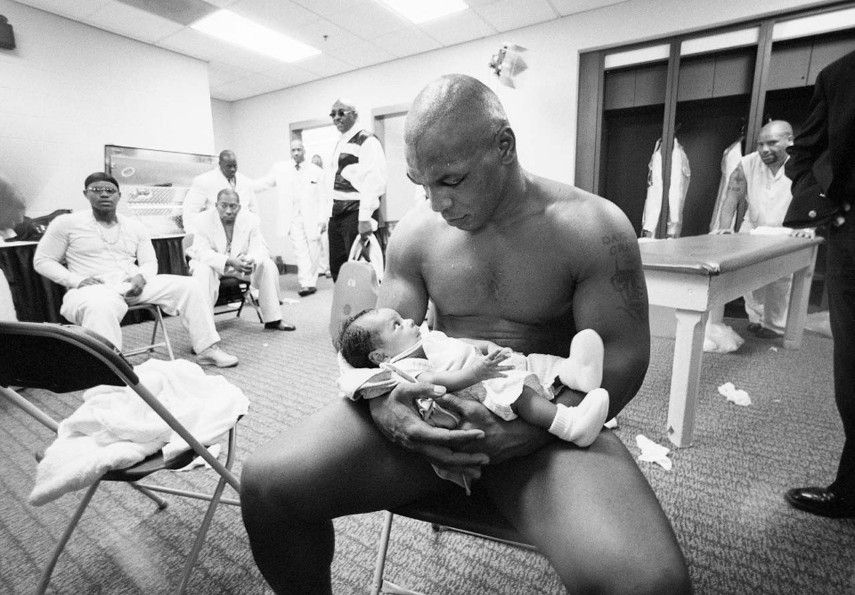 A Child of Baseball and NFL
Leifer's career actually started a lot earlier than one may expect. While he was still a small boy growing up in the New York City, he would get free access to New York Giants baseball games by pushing the wheelchairs of handicapped purchasers onto the stadium grounds. Armed with his trusty camera, Leifer would then make his way to the photographer's section of the stadium, making images out of anything that was happening on the field and around it. By the artist's own claim[2], Leifer also gained free admission to the 1958 NFL title game between the New York Giants and Baltimore Colts. This particular game went down in history for a few reasons. First of all, it was a first overtime game in league history. Secondly, this was a match during which Leifer made his images of the game winning touchdown which he sold to Sports Illustrated. Interestingly, that day was also Neil's sixteenth birthday. Fascinated by the quality of the work and the potential of the photographer behind them, SI quickly hired Leifer who became a boy wonder at the magazine. Three years later, the artist had his first cover shot. Spurred by this early success and accomplishments, Leifer studied photography at Henry Street Settlement in order to develop his talent to its fullest maximum. Of course, he continued working at the Sports Illustrated.
The talent of Leifer was developed at sports events he started attending when he was still a toddler growing up in The Big Apple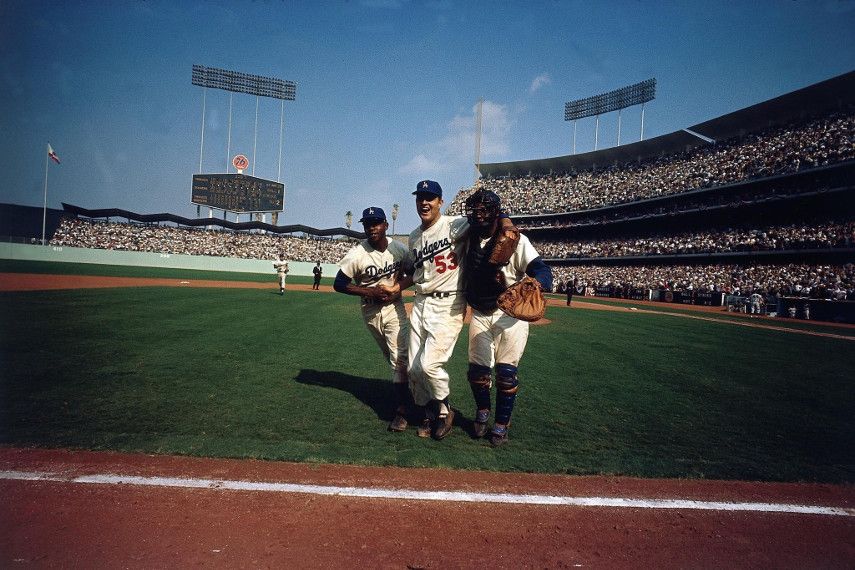 Working for the Sports Illustrated
Ever since he arrived at the SI, Leifer worked on establishing his reputation as a photographer who is ready to take risks in order to take the perfect image. Although he started out making pictures at baseball games and then later at National Football League matches, Leifer would soon start photographing boxers and this practice will prove to be this artist's highlight. During the 1966 heavyweight title fight between Cleveland Williams and Muhammad Ali, Leifer placed a camera in the crossbeam of the Houston Astrodome so he would be able to get a shot of the ring when the victor knocked out his opponent. This resulted in Neil's favorite personal photo which is the only one of his images he deems worthy of keeping safe at home. This fascinating shot of Ali celebrating over the defeated Williams has an iconic status and has been seen by millions of viewers around the world. It was even voted as the greatest sports photos ever by The Observer. In 1967, Leifer was one of only two photographers who used color film in their cameras. One of his earliest color images are shots of Ali knocking out Sonny Liston in Lewiston, Maine - this too resulted in one of the most famous sport images of all time. Leifer also relied on strip photography during the 1970s, mostly in order to achieve the best possible results from shots of athletes such as Gaylord Perry and Billy Kidd, as well as for sports such as IndyCar racing. However, the photographer's relationship with Muhammad Ali remains Leifer's greatest accomplishment - he followed the legendary boxer's career from its great beginning to its end. While he was still at the SI, Leifer also photographed seven Olympic Games. Ultimately, this paper published a total of 170 cover photos made by this photographer.
Working as a sports photographer, Leifer created some of the most iconic photographies this particular genre has ever seen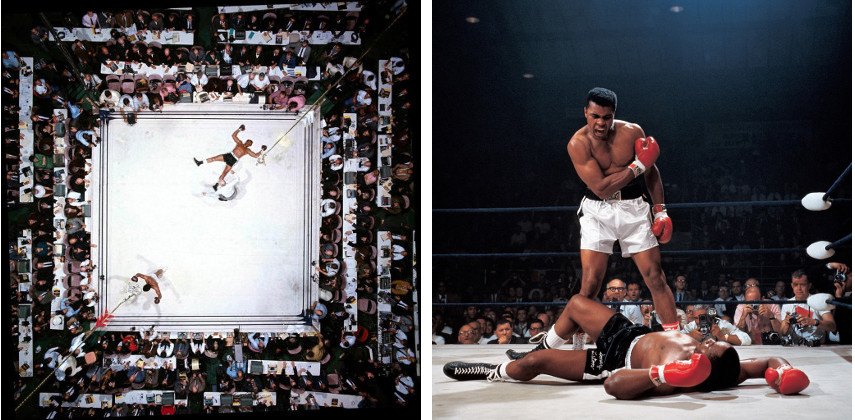 Neil Leifer Outside the Sports Events
During the year of 1978, Leifer decided to leave the subject of sport behind and focus on wider assignments. With such goals in mind, he joined the Time Magazine for which he would ultimately produce a total of forty cover images. Since widening his artistic horizons, Leifer took images of some very interesting and influential subjects[3]. Individuals which were placed before Neil include the likes of President Ronald Reagan and Vice President George Bush, National Rifle Association President Joe Foss, actors Burt Reynolds and Clint Eastwood, Pope John Paul II, Heavyweight Champion Mike Tyson, New York City Mayor Ed Koch, President Jimmy Carter, Olympian Carl Lewis and actor Paul Newman. Neil also made photos of the Statue of Liberty for her 100th birthday celebration and some incredible shots of the Space Shuttle Columbia - all of these images ended up on the cover of the Time Magazine.
Of course, Leifer never stopped photographing sports events as this was still his passion. He continued following both Winter and Summer Olympic games - as of 2016, Neil was present at a total of 16 Olympic Games, seven of which were Winter and nine Summer kinds. He also covered four World Soccer Cups, seventeen Kentucky Derbies, fifteen Masters Golf Tournaments, countless World Series games and every single NFL football Championship Game beginning with the one in 1958. As he entered an older age, Leifer gradually reduced his photography workload. However, he did not stop being behind a camera as he only altered the method - in more recent times, Leifer turned his attention to the art of filmmaking. However, he has been known to come out of his photo-retirement to make a cover shot or two for his beloved Sports Illustrated. It appears that Leifer prefers the moving images nowadays as he obviously enjoys directing and writing movies. Most of his films are features, shorts and documentaries, all of which are underlined by a fantastic direction as Leifer obviously translated his talent of positioning the camera to this new medium.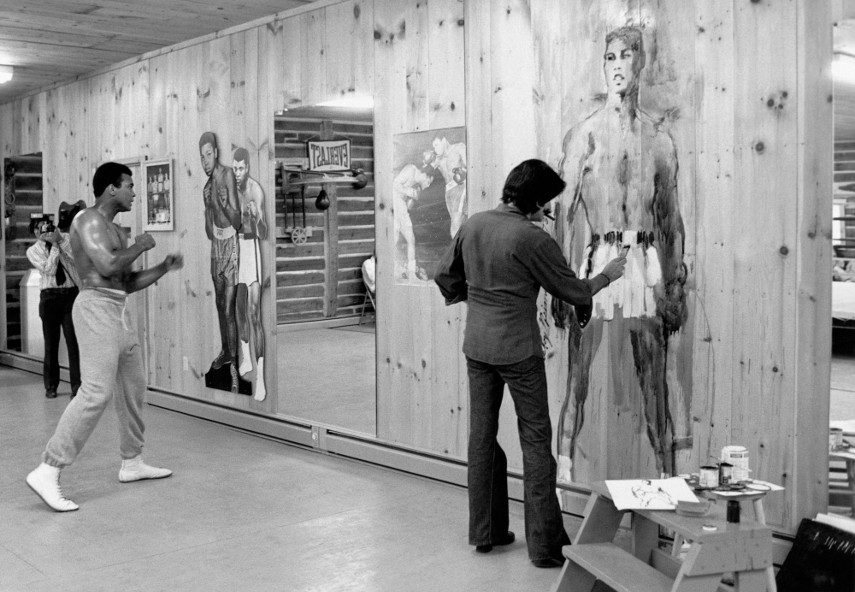 The Talent of Neil Leifer
Although his movies are borderline flawless, Leifer's photographies remain the definite focal point of his career. As was said earlier, there is a legitimate chance that Neil is the greatest sports photographer[4] to have ever held a camera in his hands. The way he is able to seize emotions, to make a composition, to capture that short and perfect moment in time and space - such a talent is truly a rare gem and we should feel rather satisfied that Leifer was able to translate such an ability to images. Combine all of that with the impact he had on the sport communities around the world and only then does one get the full grasp of just how influential and pivotal the work of Leifer truly is.
Neil Leifer lives and works in New York City, United States.
References:
Leifer, N., The Best of Leifer, Abbeville Press; 1St Edition edition, 2001
Leifer, N., Relentless: The Stories behind the Photographs (Focus on American History), University of Texas Press, 2016
Brokow, T., Leifer, N., Leifer: Portraits, St. Ann's Press, 2004
Leifer, N., A Year in Sports: From the Rose Bowl to Figure Skating, Abbeville Press; 1 edition, 2006
Featured image: Neil Leifer - Picture of the artist - Image via Joe DiMaggio
All images used for illustrative purposes only.