Kevin "Neok" Westel is a French post-graffiti street artist, designer and painter, best known for the organic freestyle he uses when creating his works. He has been active since the late 80s.
Neok Westel's career started as a form of rebellion – he painted on the streets, walls, the buses of Paris, and most of his works were illegal. They were the means by which he wanted to rise up against modern society. His work has, however, greatly evolved since his teenage days. His pieces now show a maturity they didn't possess earlier, promoting new ideas while still showing respect to his predecessors, especially his grandfather Henry W. Westel, a famous Belgian painter. It was his grandfather, in fact, who introduced him to the world of art in the first place, although Neok Westel chose to use entire cities as his canvas.
Graffiti by Neok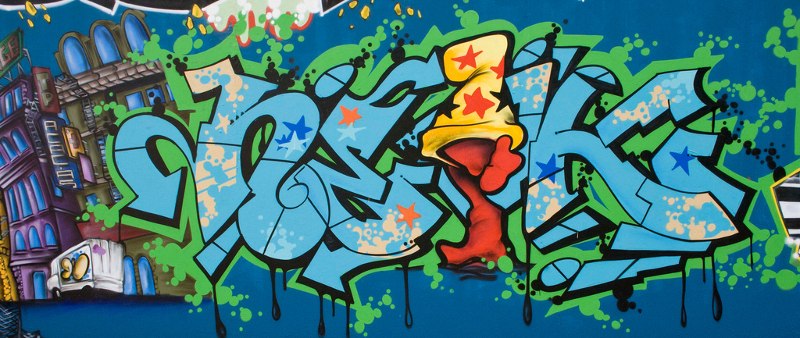 Over the years, Neok Westel developed a personal style recognizable by his play on shadows and light, as well as movement. The fluid curves of his works, usually monochromatic, are also what sets him apart, and what made him an inspiration to many aspiring artists.
Westel is best known for his collaboration with Morran Ben Lachen, a Morroccan street artist whom he met at the Remp'Arts festival. Together they created a series of graffiti pieces on the walls of Marrakech, organized by Mafoder and David Bloch Gallery, which represents Westel. In these graffiti, the styles of the two artists, which contrast sharply, merge and melt together, forming immensely powerful images.
Designs by Neok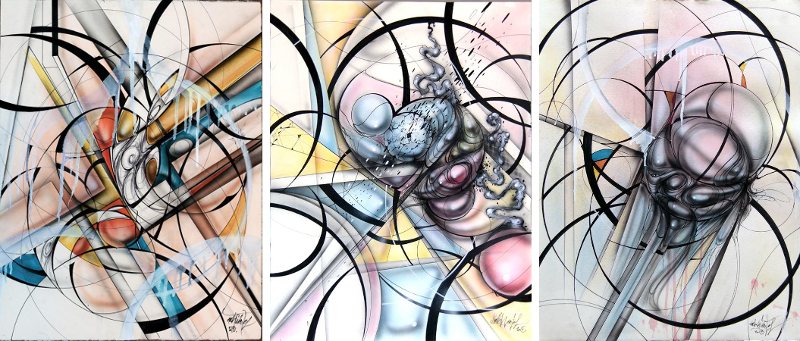 Neok Westel lives and works in Paris, France.
Featured image: Neok Westel - Fluctuation Opus 2, 2015 (Detail)
All images © Neok Westel