Becoming what you once dreamed doesn't mean that the journey is finished. Nick Danziger thought he had realized his dreams. He graduated from art school, received an MA and gallery representation – everything that a young artist could dream of. And yet, his love for traveling prevailed, and he arguably turned out to be one of the most widely traveled and unique photo-journalists at work in the world today. His has raised photography on another level through establishing close relations to his subjects, which often lived in war, poverty or disease-stricken places.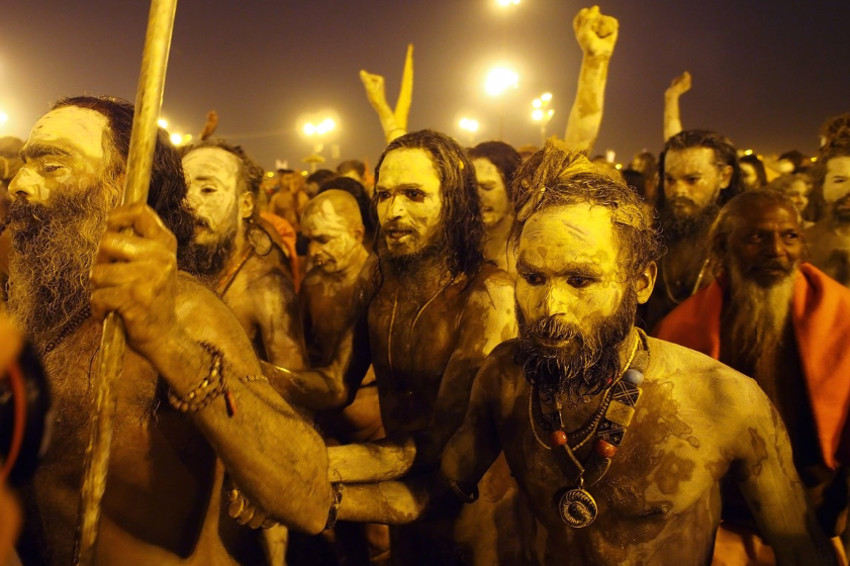 Beginnings and Relatable Artists
From an early age, Danziger had developed a taste for traveling, inspired by a comic-strip Belgian reporter Tintin. When he was 13, he went on his first solo trip to Paris. Without a passport, he managed to enter the country and travel around, selling his sketches so he could make some money. With the ambition of becoming an artist, he attended The Chelsea School of Art, where he gained an MA. Soon after, he was represented by the Robert Fraser Gallery. For a young painter, everything was seemingly falling in its place and the future was bright. However, the need for traveling remained strong. So, in 1982, he applied and was awarded a Winston Churchill Memorial Fellowship. He used the funds and traveled along the ancient trading routed from Turkey to China, documenting his adventures in diaries.[1]
In his work, Danziger dominantly relies on black-and-white photography, stripping the whole world down to bare facts without the glamor of color. He thinks this technique is more suited for his subjects but admits that it all comes down to how either the monochrome or color are used. "A good B&W photograph has not lost any of its pathos or power to communicate. If anything it might stand out more as it becomes rarer."[2] Gilles Peres, Sebastião Salgado, George Rodger, Jean Gaumy, Robert Frank and William Klein are just some of the black and white photographers who Danziger look up to. Also, he enjoys the work of Delacroix and Caravaggio. The story is all important to him. He wants to try and inform himself as much as possible about the context, but at the same time focus on the individuals and their lives and stories, and also to spend enough time to capture something of the way they live.[3]
Adult themes often involve children's stories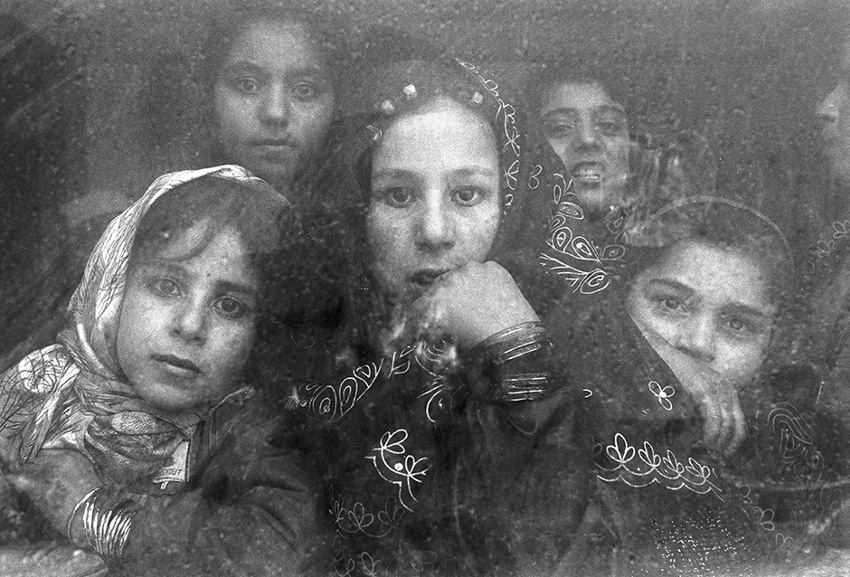 Getting Involved and Becoming a Friend
The artist was always interested in pure landscape photography, but the big change came when he realized that it wasn't so stunning to live in some of those places he was sent to photograph. As his whole outlook was changing, he became increasingly curious about people and how they were living in a specific place. In the images, people always came first and places second. Rarely using flash or lighting, Danziger prefers ambient light in his portrait work. That goes along with his black and white approach, which focuses the mind on the subject. The color can only get in the way, and he wants everything focused down on the person.[4]
His photojournalism isn't objective, and Danziger has been known for his willingness to abandon the traditional journalist's armor of impartial reporting.[5] His goal is to give a voice to those who rarely feature in the media. In 2005, he was commissioned to visit eight countries and see what effect were the United Nation's millennium development goals having on reducing poverty, ending hunger, saving lives and improving education. The project was thought off as a one-off exercise, but the photographer quickly realized the best way to follow the progress was to go back and visit the people he had previously photographed. Their stories were filled with sadness, death, rape, disease… Over the period of 10 years, Danziger's role evolved from being just an observer. He had become a friend of the people he had photographed. He earned their trust. They even told him things they haven't even told their own families.[6]
Danziger is a great photographer because he cares about the people he photographs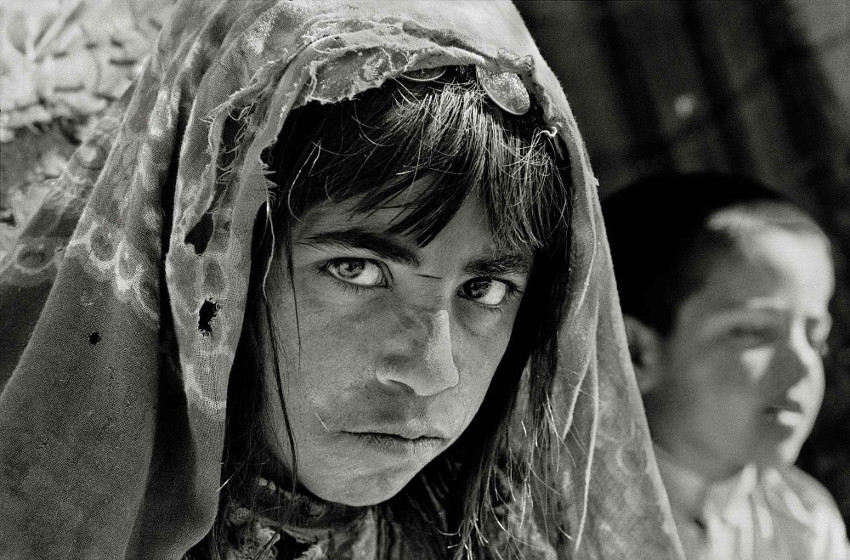 The Story Behind the Invasion of Iraq and Other Notable Series
His first journey lasted 18 months. The photographer, with minimal equipment (that even got stolen at one point, but luckily for everyone, returned several weeks later) and disguised as an itinerant Muslim, went beyond forbidden frontiers in Asia. He walked and hitch-hiked through southern Turkey and the Iran of the Ayatollahs, entering Afghanistan illegally in the wake of a convoy of Chinese weapons, ending his journey by being the first foreigner to cross from Pakistan into the closed province of China since the communist revolution of 1949. Images from this journey were published as a book titled Danziger's Travels, which soon became a bestseller. Danziger's Adventures are his another book, where he describes, in both words and pictures, his travels from the glitterati of Palm Beach to a massacre of Kurdish refugees, from the Ayatollah Khomeini's funeral to Kabul under rocket fire.
In June 1994, the photographer started another series, this time focusing on his homeland. For the best part of the year, the photographer lived among the homeless and unemployed in many of the ruined manufacturing and so-called "no-go" areas of Scotland, Wales, Northern Ireland and England. He slowly won the trust of the street children and got to hear the stories of hundreds of society's outsiders. Images from this series were published in a book titled Danziger's Britain – A Journey to the Edge, which was remembered as a powerful and disturbing documentary, but also a tribute to the resilience of individuals faced with overwhelming odds. The British series has a similar theme – once again the focus is on the British people. Captured at the start of the third millennium, the series addresses Britain's underclass and upperclass and succeeds in creating a vivid portrait of Britain.
In 2003, Danziger and Times editor Peter Stothard embarked on a month-long journey to document in photographs the current British premier Tony Blair and his inner circle, as the Blair were preparing to celebrate his 50th birthday. It turned out that the duo got unprecedented access to what is arguably the key moment of Blair's political career – his more than controversial decision to send British troops and invade Iraq. In one of the most significant pictures of the 21st century, US President George W. Bush and Blair make eye contact as if both are looking into a mirror, while one day before American troops had entered Baghdad.
In 2013, Danziger, along with the writer Rory MacLean, and Andrea Rose, Director of Visual Arts at the British Council, was granted access to Democratic People's Republic of Korea. Under the auspices of the British Council, and with the support of the Central Committee for Cultural Relations with Foreign Countries, DPRK[7], the photographer got to travel the country and capture the people as they were leading their ordinary lives. It doesn't seem like a big deal, but we must remember that North Korea is one of the most isolated countries in the world. Only a few foreigners are able to visit it and few North Koreans are able to travel abroad. Our knowledge about the country and its people is limited, and Danziger's book titled Above The Line: People and Places in the DPRK (North Korea) certainly shed some light on the topic.
His books are bestsellers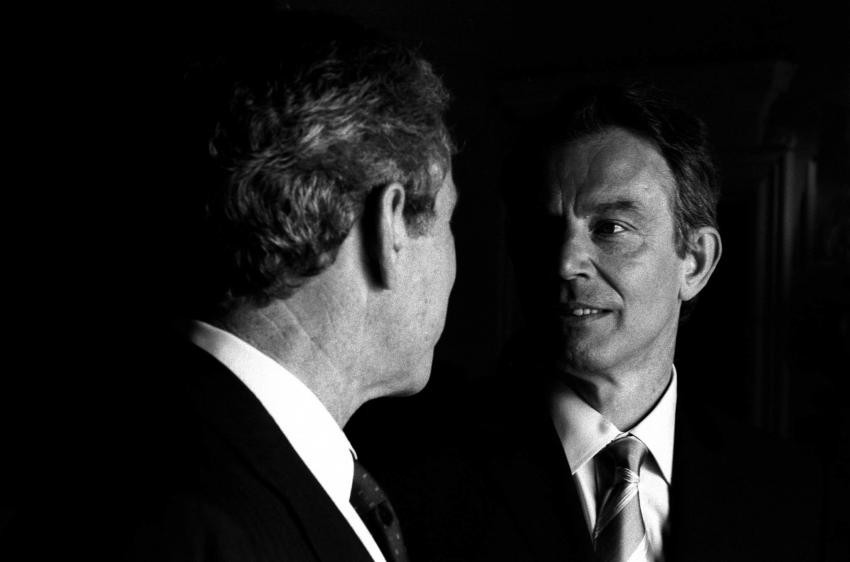 Nick Danziger - Seeking Emotions
The photographer always seeks emotions when taking pictures of people. Some of them stand out and their spirits shine through all their hardships. The circumstances are often extremely difficult, but the artist aims to produce an image that is strong enough to stay in memory, rather than being quickly forgotten. As a documentary photographer, he believes in his role of shining a light on places, people, and stories that would otherwise go completely unnoticed.
He is represented by Jean Denis Walter gallery.
Nick Danziger lives and works in Monaco.
Sources:
Lawley S. Nick Danziger, BBC Radio 4 [August 23,2016]
Anonymous. News of the world, Practical Photography [November 2015]
Anonymous. Ten Questions with… Nick Danziger, PhotoVoice [August 23,2016]
Harris G. Interview Nick Danziger, Digital Camera [February 2009]
Stanford P. Afghanistan's new spirit caught on camera, The Telegraph [August 23,2016]
Jones S. From observer to friend and confidante: 10 years of tracing lives in constant flux, The Guardian [August 23,2016]
Anonymous. Above the line: People and Places in DPRK (North Korea) – Photographs by Nick Danziger, British Council [August 23,2016]
Featured image: Nick Danziger at the exhibition on the steps of the City Hall in Paris, 2011 - image via shorthand.com
All other images courtesy of the artist