On first sight, artworks made by Nick Smith might appear just like random color chips stitched together to produce incoherent abstract images. However, if you move a few steps back, you will recognize the classic paintings in 8-bit form. Using Pantone swatch cutouts, the Glasgow-born artist recreated some of the most iconic works of art to date including Munch's impressionist piece The Scream, Warhol's portraits of Marilyn Monroe, Vermeer's Girl with The Pearl Earring, and Da Vinci's Mona Lisa, among others. As his work developed, Smith has expanded the range of subjects. His latest series depicts modern nudes combined with excerpts from the Shakespeare's sonnets and plays.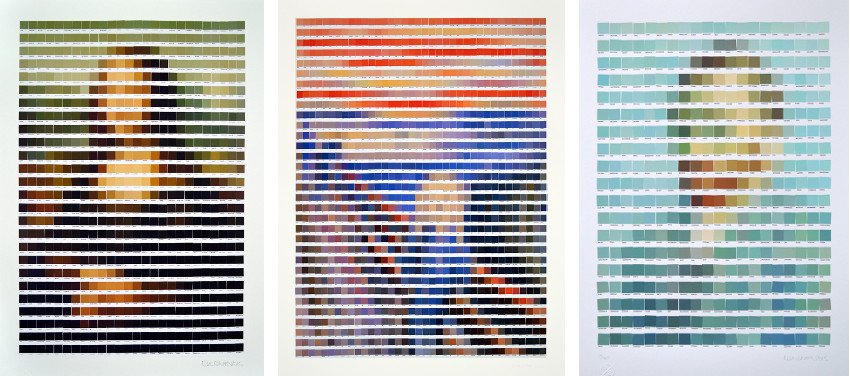 The Pantone Images of Nick Smith
Smith makes his pieces by visually breaking down an image and then reconstructing it with a clever use of the humble Pantone swatch. He was intrigued by the possibility of the human brain and eye to identify the picture even when they don't have all the information but only the traces of the image. Inspired by the days when most people had dial-up Internet connections, and the media files you wanted to receive required a lot of time loading images pixel by pixel, he decided to devote his career to posing challenges to the overwhelming digitalization of all spheres of human life – including art. Smith uses the cards of the famous Pantone swatches to produce paintings that look like they have been heavily pixilated though you can still recognize most of the paintings through the distortion. Subtle variations in tone suggest the highlights and shadows, whilst making a stark commentary on the unforgiving culture of modern digitalization.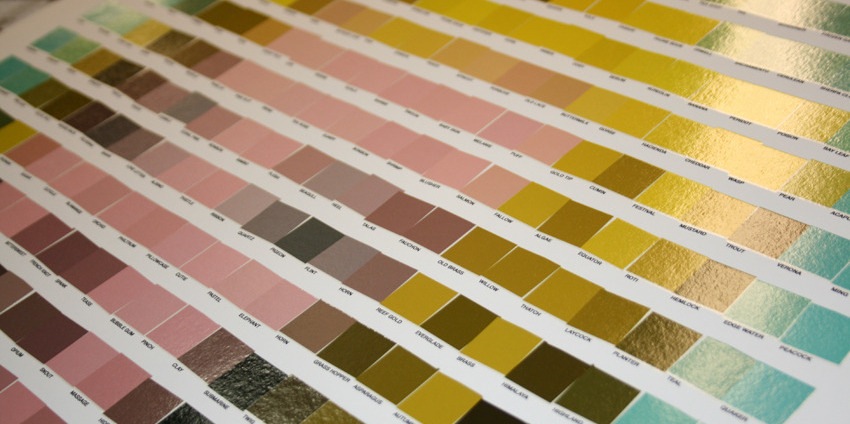 Erotic Shakespeare
In his latest body of work, the artist focuses mostly on the nude female figure, that is never shown in full but as a close –up or a cut-out picture. His move to erotic art, Smith explains as an extension of the experimentation and creation of images with the use of Pantone color swatches. His series titled Paramour combines up to date nudes with excerpts from Shakespeare's sonnets and performs and different racy textual content from DH Lawrence, John Cleland, EM Berens and Sarah Walters. It explores love, lust and appreciation of the feminine shape, combining it with vintage literature to tell a story of illicit love through evocative imagery.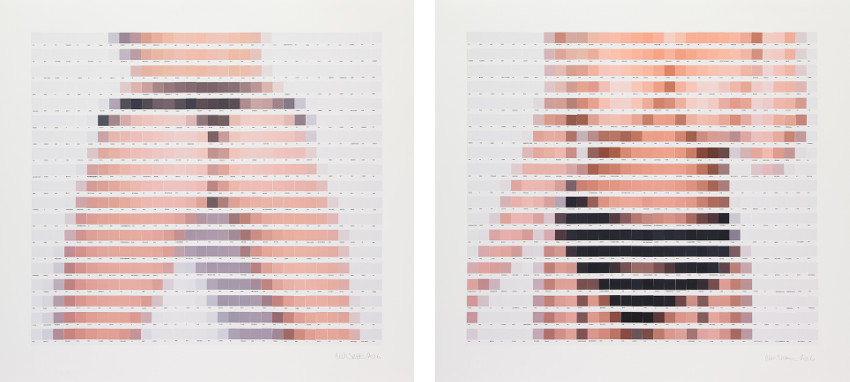 From Old Masters to X-Rated Artwork
The creations of the young Scottish artist have already gained much recognition and praise in the art world. His debut solo exhibition Psycolourgy was on display at Lawrence Alkin Gallery in January 2015 and it was sold out. For this show, he recreated a number of a classic painting by reducing them into a mosaics of custom made color swatches. Following his debut exhibition, he came back to London-located gallery in March 2016, with a body of work inspired by erotic literature which challenges the observer's preconceived notions of erotic art. The exhibition titled Paramour will be on display until April 16, 2016. Thanks to his vivid imagination and artistic talent, we can expect many captivating works of art in the future from this artist.
Nick Smith lives and works in the London.
All images copyright © the artist and Lawrence Alkin Gallery