We, as a society, came to a point where life isn't lived unless it's lived fast, filling each day with obligations and concerns requiring attention. It can even be said that most of us aren't actually living in the present, but are constantly striving towards and chasing the future as we think of the tasks we need to complete while missing the details that surround us currently. The French artist Nicolas Martin, however, sees the world for what it is instead of what it will be and opens the doors to our own reality that many of us keep closed, revealing a (un)familiar world of everyday scenes.
Nicolas Martin reveals a (un)familiar world of everyday scenes
Breathing Life Into the Mundane
There's more than just a skillful artist behind the paintings of Nicolas Martin. It's clear to the viewer after the first glance at any of his pieces, as each one of them portrays a sort of a philosophical nuance and an aura that cannot be shaken off. Simple and mundane in narrative, each of his paintings displays scenes that you wouldn't ordinarily pay attention to in your daily routine: a corner of a building at night, trucks parked next to the road, a stairway exit… However, Martin's technique and the way he plays with the light give the simplicity of the scene an unexpected complexity, permeating it with a mysterious, eerie feeling that binds both vision and thought. The way he applies the paint makes the inanimate objects seem as though they might move at any given time, and though the setting is often deprived of a subject, there never is a lack of presence in his work.
Martin's paintings are permeated it with a mysterious, eerie feeling that binds both vision and thought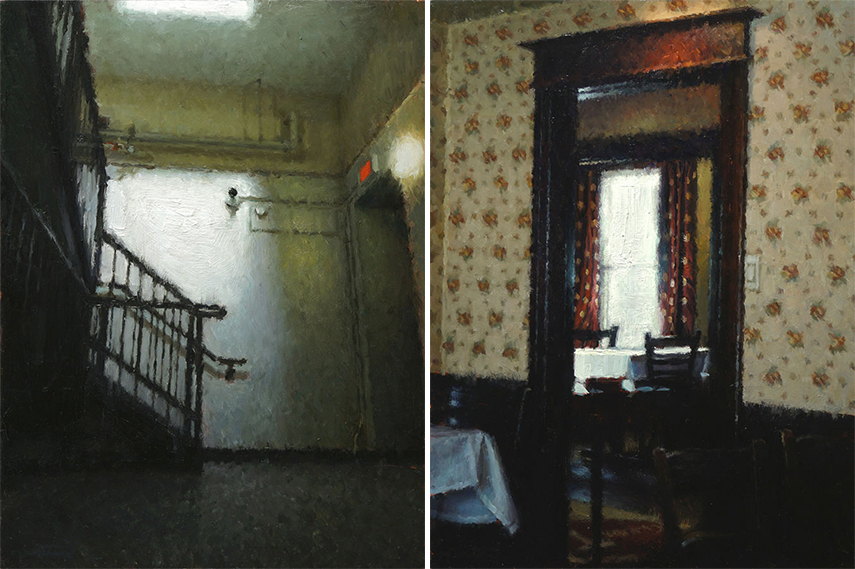 Technical Requirements
In order to create and portray a reality so recognizable, yet thus far unseen, Nicolas Martin uses more than his uncanny perspective and understanding of the surrounding space. Undoubtedly, his perception must be on a level different than yours or mine, for the otherwise familiar scenes that he depicts provoke attention and interest that isn't usually felt; but in order to get it across on the canvas, the 1980 French-born artist honed his artistic skills in the influential Auguste Renoir School in Paris, as well as attending the graphic design program in Canada, at the University Laval.
Nicolas Martin portrays a reality that is recognizable, yet thus far unseen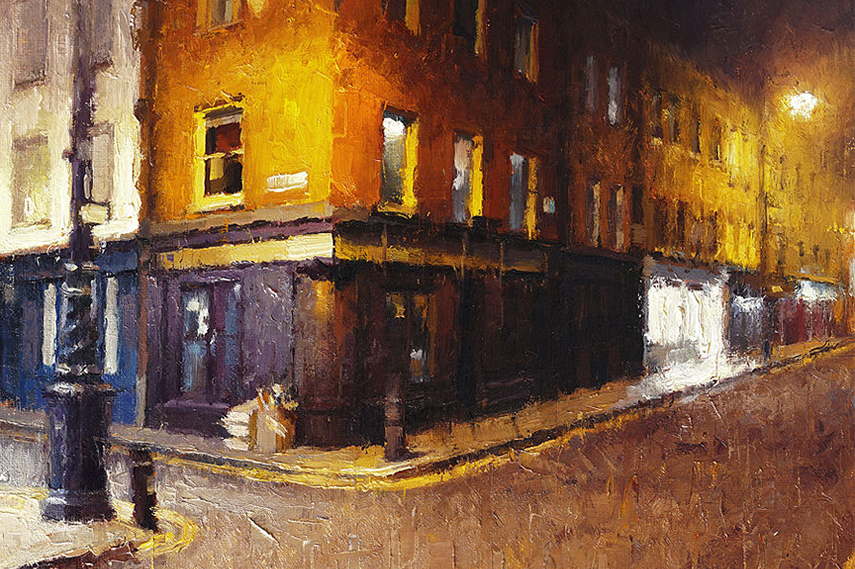 Anything but Mundane
There's more to the simplicity of everyday ambiance, and Nicolas Martin opens the doors of perception to these places. Reaching out to the spots widely overlooked throughout the daily routine, the artist shows just how rich the mundane truly is. It takes more than just the technical skill to evoke feelings out of such simple scenery, and Martin fills those shoes with ease. With the background of winning the first Prize of La Fondation de la Vocation and working for the famous Galeries Lafayette, his artistic future looks anything but mundane.
The artist is represented by Abend Gallery.
Nicolas Martin lives and works in Canada.
Featured image: Nicolas Martin. All photos credit the artist and Abend Gallery.