In the world of art, there are several possible outcomes that every artist faces. First, the unpopular solution is quitting at some point; reaching the limits and working within them; surpassing the limitations and becoming a true master. Niels Shoe Meulman has done the fourth thing, revolutionizing the existing understanding of writing by combining traditional graffiti with calligraphy, creating a worldwide phenomenon called Calligraffiti. A technique that ultimately combined traditional and contemporary became visually quite unique and extremely popular. Now he works in a style he can proudly call his own and whose popularity pushed him to keep advancing.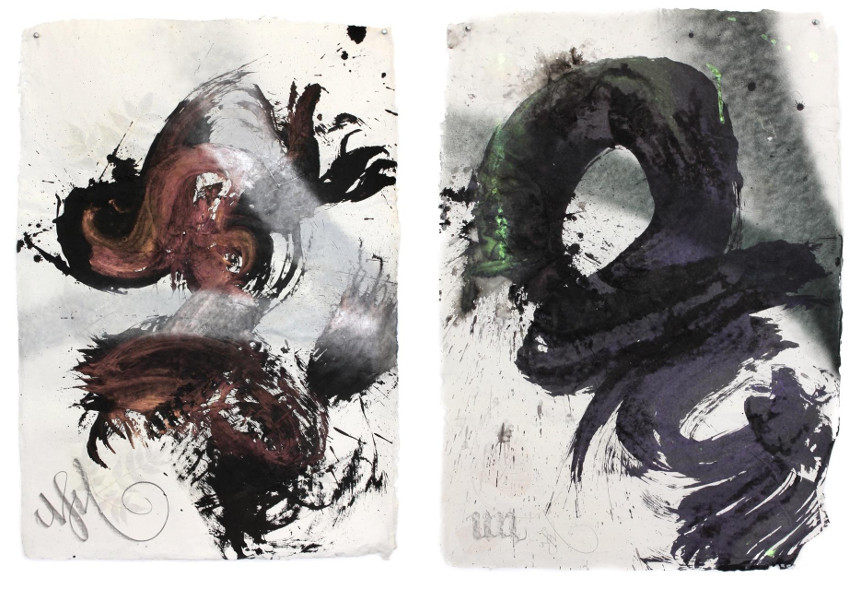 Who is Niels Shoe Meuman?
Born and raised in Amsterdam, Meulman joined the city's graffiti scene, which was rooted in a strange mix of subcultures; punk bands, football hooligans and squatters. However, in the early eighties, he was one of those kids who made a transition from that scene when hip-hop came along and went in New York where he met some of the graffiti icons, including Rammellzee, Dondi White, and Keith Haring. That's when it all started for him. He never went to formal art school, but he did get educated in graphic techniques like lead letterpress and silk screen printing. Speaking of influences, on a popular and conceptual level, Shoe thinks that is amazing what the bigshots like Jeff Koons, Damien Hirst, and Andy Warhol have achieved. Creating an intellectual oeuvre that appeals to the masses isn't easy. On a painting level, he loves the organic strokes, graphic boldness and visualized freedom of abstract paintings by artists like Cy Twombly, Pierre Soulages, and Christopher Wool. They are gutsy, yet sensitive at the same time. And, of course, there's the art of writing – ancient Japanese and Chinese ink drawings, Arabic Calligrams and illuminated books from medieval times. Good artists from each of these locations and times have mastered their craft so well that it shows a level of easy, something the Shoe finds very appealing. There's always some of that in his work, even without any conscious effort.
He joined the graffiti scene at the age of 12, and by the time he was 18, Meulman was already a legend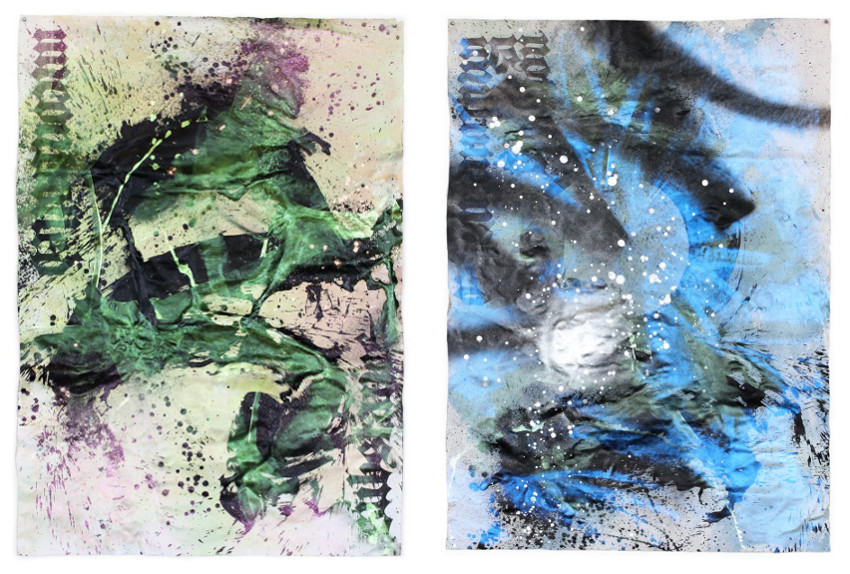 The Process and Unearthly Piece of Technique
In the early days of urban painting, he distanced himself from popular colorful graffiti and spent years only using silver and black. Shoe continued this purist approach in his Calligraffiti. But the color can be very seductive, so he slowly started to experiment with metallic and iridescent paints around 2012. Now that his style has become somewhat less (calli)graphic and is multilayered, he's using color, but always in a way that it is unidentifiable. "A color is only an idea in a viewer's mind. Colors don't really exist in a way that shapes do. They are elusive." In his recent works, the color of a pigment is defined by the viewing angle, the angle of light and creases in the unstretched canvas. As for the process itself – Meulman differentiate his artist work from his work as a designer. Without working with a brief of a proposition, the artist's realm is solely his own, a state of mind where supposed opposites, such as madness and method, must merge. The painting generally begins with some sort of imagined visual (which is never anything like the result). Then, he lays out the canvas on the floor, sometimes pinning it down. If he's not in a 'winning mood', he'll not make the first move, sometimes waiting for a few hours or even days. After that, he uses his extended arsenal of brushes, brooms, fake plants, spray devices and plenty of acrylic ammunition to "give that woven rectangle a proper beating". Basically, it's a nonstop frenzy with lots of ups and downs, cursing, physical struggle and splattering all over the place. Fun and agony merged into one feeling.
The painting process is a frenzy feeling, where fun and agony are merged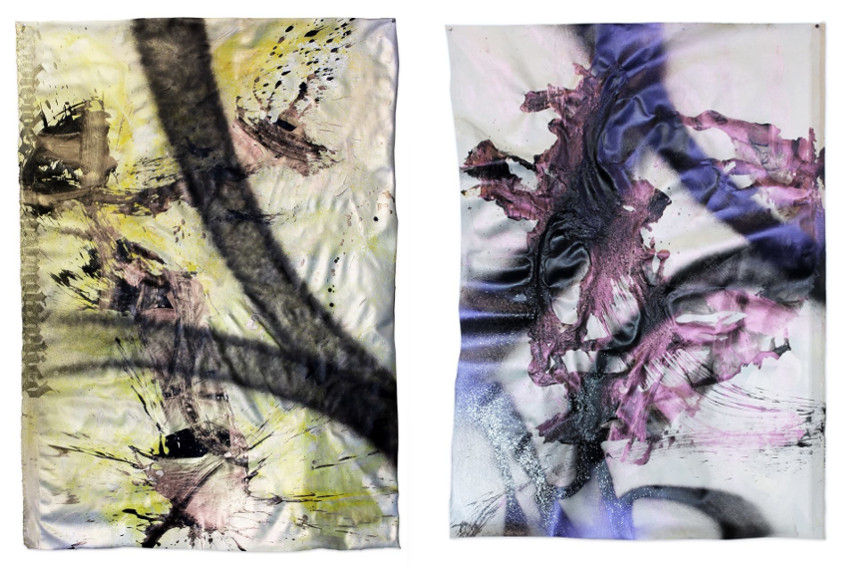 Evolution and Most Important Works
In a nutshell, Meulman went from tagging to painting big pieces and experimenting with all sorts of letter styles. Then, through typography and lettering, he returned to his old love, calligraphy and started mixing this with urban tagging styles. When he discovered Calligraffiti and had his big show in 2007, he couldn't have imagined it would become a worldwide phenomenon it is now. Recognizing that is an amazing feat he will always keep close to his heart, Shoe admits that its popularity did push him to keep advancing, so he now paint in a style that is completely his own. Some of the important milestones include the video of the Sweeping Beauty piece he did with water and a broom in Singapore. It has captured the imagination of many people. Also, he considers a fun experience the painting he did for Louis Vuitton - a Muhammad Ali tribute in a boxing ring with Mos Def . Meulman is also very happy with his new book, titled Shoe Is My Middle Name. Quite monumental and size and content, it shows a mixture of his paintings, poetry, theories, and many written contributions by people he respects in the world of art.
He is represented by GCA Gallery, Vertical Gallery, Vroom & Varossieau, and Unruly Gallery.
Niels Shoe Meulman lives and works in Amsterdam.
Featured image: Niels Shoe Meulman working on Unrulyrics project in Amsterdam - image courtesy of Calligraffiti
All other images courtesy of GCA Galery