What does it take to truly be, or become, an artist of world renown? Is it the fancy, expensive equipment that might give an artist the edge, his technical skill of portrayal or perhaps the connections one could pull to get to a certain position? Although all of these might get you closer to the top, the New York based photographer Nikola Tamindzic finds them to be not only secondary on the road to success, but unnecessary altogether. Enjoying a lot of respect and recognition for his photographic practice, Tamindzic has built his career from scratch and has been recognized as the nightlife photographer of the year by the Village Voice magazine in 2006 and the L magazine in 2007.
Shrouded in mystery, Nikola Tamindzic's works evoke a curiosity that extends outside of the piece itself
Nights in New York
Coming from a background of turmoil and a war-engulfed country at the time, Nikola Tamindzic sought to change his perspective and hopefully make his photography into more than just a hobby. The transition to another continent was anything but easy, and although he had no formal education in the photographic field, his will to see it accomplished seemed to outweigh the "technical requirements."
The tide of energy that constantly flows in New York can push those with a lesser resolve aside as easy as it can lift people willing to put in the effort. Thriving in the lush environment of New York, Tamindzic built his reputation on the rich nightlife of the city. There's a lot more to it than the fun you might see in a TV commercial - there's as much vulnerability and sorrow at the end of the night as there is happiness, lust, and love, and Tamindzic managed to capture both ends of the spectrum even within single shots, allowing his work to speak volumes of his photographic skill.
Tamindzic built his reputation on the rich nightlife of New York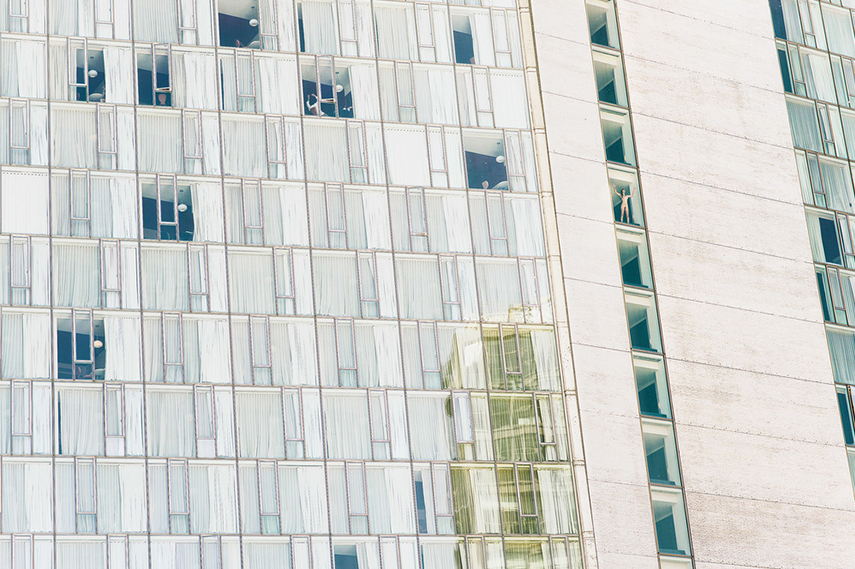 Telling a Story
Perhaps the most important quality an artist could hope to achieve is having a point of view to be expressed, a story that needs to be told. Conveying its importance, Tamindzic mentions that the dreams of doing what we like for a living we all had when we were younger are at the core of this story, one that many abandon for the sake of financial security. Following his dream of becoming a professional photographer, Tamindzic proves the value of his words and manages to shake the foundations of not just the viewer's perception, but the subject's of his work. With his practice revolving around the transcendence of the body, Tamindzic's oeuvre often includes nude photographs of the models and the story behind it often entices the models themselves.
The thought-provoking photographs are never dull and evoke emotion on each scan of its surface
Playing With Reality
It's a long way from picking up the camera to becoming Vogue's associate, and Nikola Tamindzic crossed the distance by often playing with reality through his photos. By working with a medium that invites an expectation of reality, he nudges the narrative slightly towards the subconscious and gives the scene an eerie, unshakable feeling that unmistakably draws the viewer to it. Creating experiences that are oddly familiar, yet unreal by the suggestion of our waking thoughts, Tamindzic puts any mind into a loop of visual pondering not easily broken; using the inherent rules of photography to portray a situation that breaks those very rules forces a reexamination of the piece and one's own perception, for who can really question the truthfulness of a photograph.
Tamindzic creates experiences that are oddly familiar, yet unreal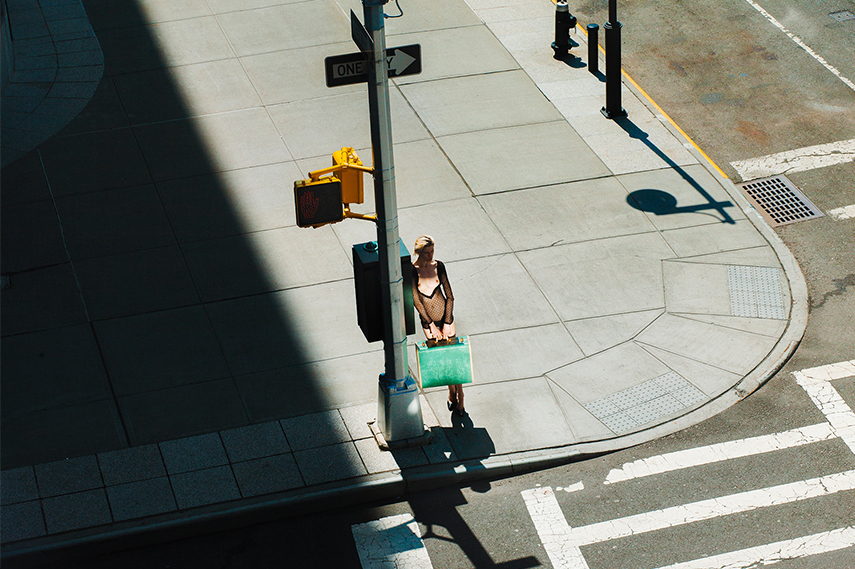 Provoking a Feeling
Although his works tend to depict a world not quite like our own, Nikola Tamindzic manages to ground the narrative with the sentiment portrayed in his models, whether making a fashion photo or a portrait. With several other dualities permeating his pieces, the thought-provoking photographs are never dull and evoke emotion on each scan of its surface. With his creative practice spreading to camera-less photography body of works titled Avant-Hard, a book of his nightlife works named Home of the Vain, as well as other projects, we can but hope that it will be as enticing, mesmerizing, provocative and mysterious as his work has been thus far.
Nikola Tamindzic lives and works in New York.
Featured image: Nikola Tamindzic. All photos credit the artist.