Where does our destiny lay? What the journey carries along? How do we become what we are, who shapes us? Nilbar Güreş is a Turkish contemporary artist who seeks answers to these questions. She is interested to find out how exactly society and politics merge to depict each and every individual destiny. Notable for her idiosyncratic approach to a variety of media, Güreş' work stands out through its engagement with the questions of identity, sex, gender, politics, all wrapped in humor. How the meaning of homosexual love is dominated by patriarchal structures in a society, and similar normative conventions and stereotypical representations are confronted to great effect.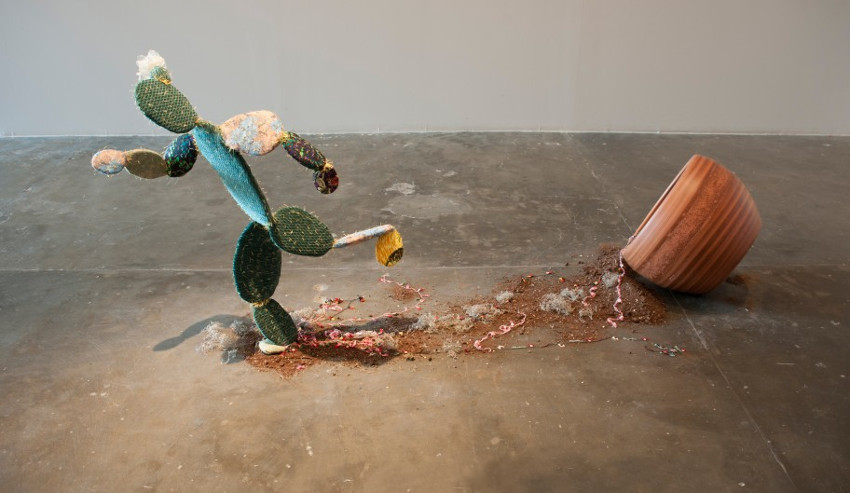 The Power of Narrative
Her work is based on photography, but the finished pieces are far from being simply categorized as photographs. She intends for the characters to be in constant motion while being photographed, but it's not the type of motion that's usually seen in movies. Instead, it's more the capturing of a single moment while the figures are involved in the natural action. Through her delicate collages, Güreş successfully brings together several different techniques, such as embroidery, painting, drawing, and appliqué. The scenes seemingly offer less narrative than her photography, but if the viewers carefully follow the individual scenes, the broad and thematically cohesive social-political issues emerge.
There's a variety of social-political issues in her collages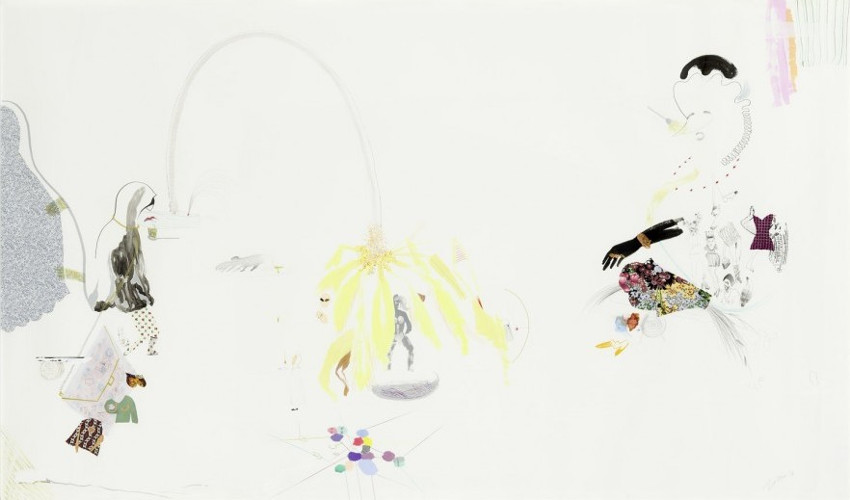 The Critique
She earned her BA in Painting from the Faculty of Fine Arts, Marmara University in Istanbul, and her MA in Painting and Graphics from the Academy of Fine Arts in Vienna. Güreş' body of work is performative and active, with the process usually beginning with the idea for a collage, a glimpse that must be caught and written down, or they'll be lost. The artist doesn't separate her collages from videos or photos, as the ideas of them all always reflect on each other, they're simply done in different techniques and different mediums. There are elements of a universal undertaking, because of the ever-present critique of politics and hetero-normativity. The pieces seem to be oriented especially on Turkey, but the artist states that she observes the issues as international problems, not limited to just one country, one culture, or one religion. ''Everyone's issues are everyone's issues since we all are human beings. ''
She observe the issues as international and not limited to one country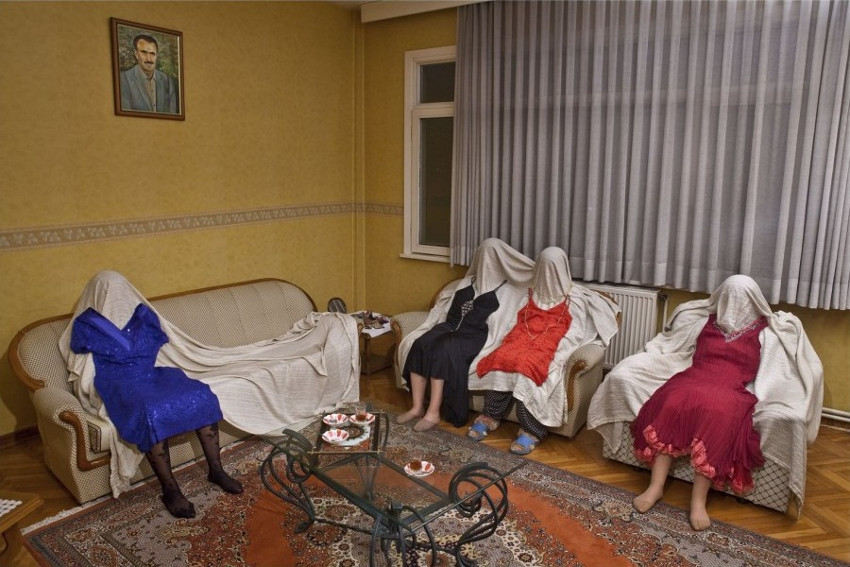 The International Visual Language
Turkey is definitely a rising star on the international art scene, and there are many artists from there who are forging a name for themselves. Nilbar Güreş belongs to the generation of the strong female artists from Turkey, whose subjects and themes surpasses the borders of their homeland, and instead are developing an international visual language, appreciated in all corners of the globe. Güreş tackles the issues of gender, identity, sex, and politics, hoping to expose the unfairness of the existing social norms, and create the world where each and every one of us is free to be who we really are, without a fear of being judged by a people around.
Nilbar Güreş lives and works in Vienna.
Featured image: Nilbar Güreş – portrait
All images courtesy of Galerie Marin Janda