Nils Westergard is creative mind and a nonstereotypical voice of the generation. This artist believes in contemporary themes but tends to lean on traditional values of friendship and honesty. He loves what he does and believes that only hard work will get one on the road of success. For him, success does not have to be all about a commission. It is the feeling one gets when he creates something that had been dwelling in the back of his mind. When the message gets out and people recognize it, that is where the true success comes forward. His Belgian grandfather was a painter, and when he was young he spent almost every summer in Europe, learning to welcome art in his life express himself through a visual medium. He makes murals, graffiti, stencils and video art, such as animation, short video films and music videos.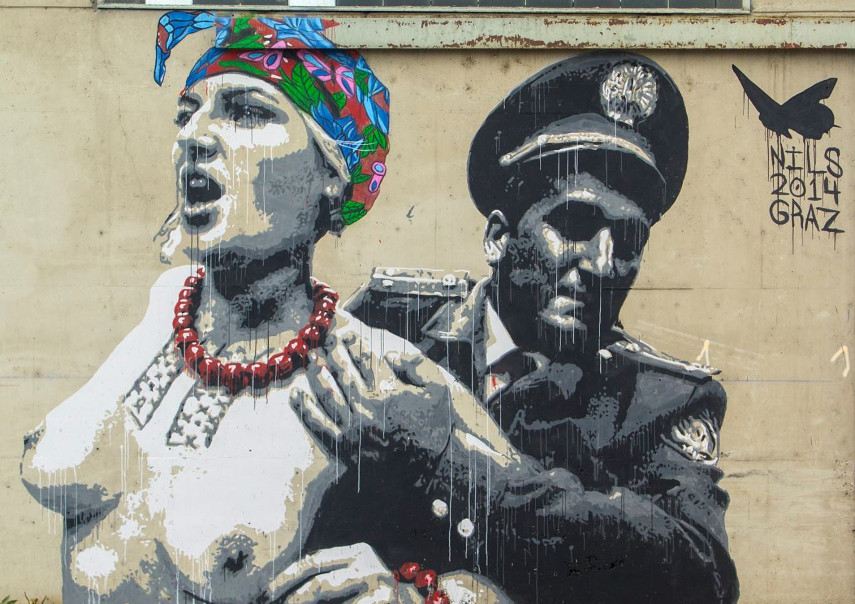 Making it Visible
The artist started painting at the early age. When he was a child he painted theatre sets for school plays, and not much later he moved onto making graffiti and stencils. What drives him is true love for street art, but he finds inspiration in classic literature, contemporary hip-hop, astronomy and visually stunning movies. His down-to-earth attitude gets him closer to the audience, and what he wants is to make art accessible to a wider range of people. There is no point in creating something if it's not going to be seen, and if the author wants the message to be heard and understood, he has to make it accessible. His stencils carry a political or social theme, and quite often pictures of his friends.
Westergard makes highly detailed work inspired by literature and music
Touring Europe and Being Inspired by Friendship
After graduating with BFA in Film, Nils Westergard started touring Europe. His graduation animation mural has been made out of thousands paper cuts of animals, combined with ethereal and mellow music and brought to life in his hometown Richmond, Virginia. He was touring Europe for five months and during that time, he painted in Amsterdam, Prague, Reykjavik, Graz, and participated in many streets at festivals. The artist always works in two directions. First, there is working at the studio, and working on the streets. The second partition is painting political murals as a contrast of portraying his friends. When he makes murals of his friends he makes them look like historical characters, the persons of universal importance. And when it comes to friendship, that could not be more accurate.
The artist painted in Arizona under the Painted Desert Projcet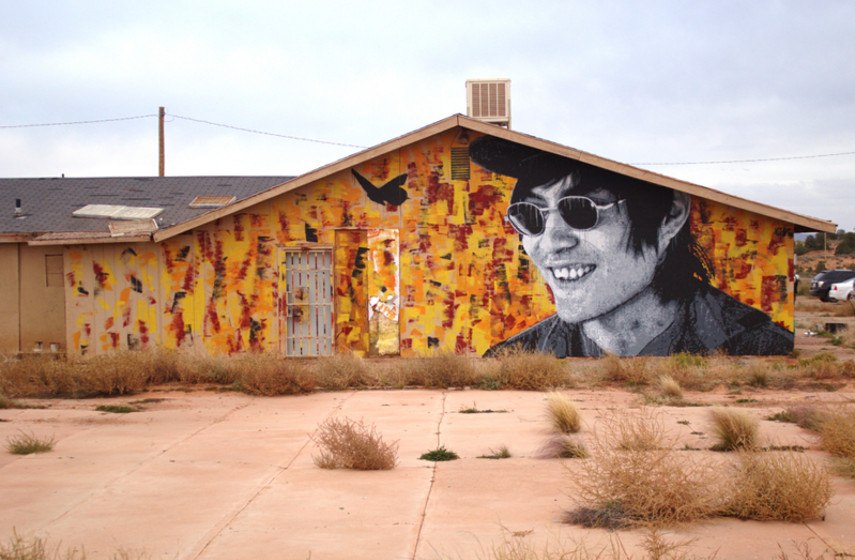 Painting in the Desert and Painting for Freedom
With artist Jetsonorama, he painted in Arizona, under the Painted Desert Project that was done in order to share the message on the social and political life of Navajo Community. They wanted to mix two different dimensions, the hype and buzz of urban street art, and the peaceful and serene nature of the Arizona desert. The result was brilliant and rich fusion that brought both creative magic and social harmony. Westergard focuses on issues of authority in America, especially government and police. The notion of freedom is present in almost all of his work, whether that is freedom from the retribution, or just freedom in communication. Most of his work is deeply emotional, and subtly and secretly transferred into the realm of the sublime.
The artist is represented by GraffitiStreet.
Nils Westergard lives and works in Richmond, Virginia with his parrot Paco.
All images used for illustrative purpose only © Nils Westergard
Featured image: Nils Westergard - Portrait of the artist, photo credits Streetartunitedstates