Nina Ghafari is an Iranian - Norwegian visual artist and a street poet, known for rejecting a historical fine art narrative in her paintings, sculptures, assemblages and texts.
Nina's parents came from Iran to the West in the 60s, seeking an asylum. She was born in Norway, having to find her own path, facing issues of the second generation immigrant outsiders in modern Europe. Following her wish (or need) to express herself, Nina became self-thought artist, one of the key figures in development of the independent art scene that is growing each day in Stavanger.
Her influences are clear – Basquiat, Bäst, CoBrA, school of Art Povera… Inspired by those artists, Nina has been creating in a zone of music, production, fashion, visual art, and performance. She has been a curator as well.
Nina's objects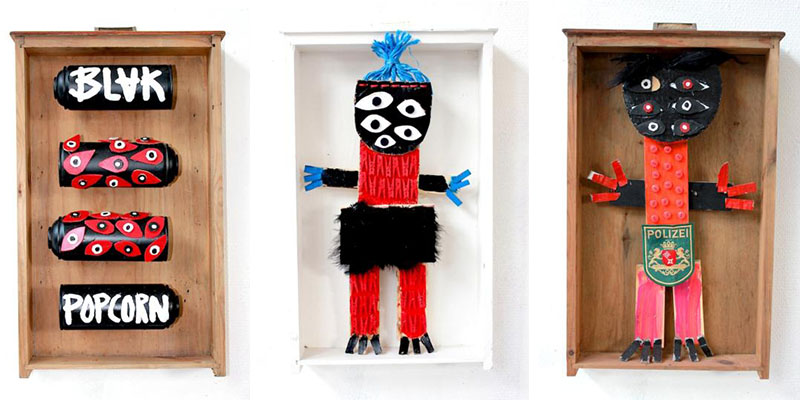 Ghafari established her own production company called NMNP - No money, No problem, and in 2014 she created a multi-disciplinary art exhibition Right Time, Wrong City - a ground breaking Exhibition.
Her unorthodox approach (and being unorthodox in a sphere of art is not that easy) set in motion a new category of artists - active, away from white cubes, art fairs and Bienalles – because pure art is just not enough, it was time for a Raw art!
Their work is very often strongly engaged in highlighting the inequalities inside the political and social life. Nina experienced it first hand in her life, communicating that experience in her creations.
Nina's canvases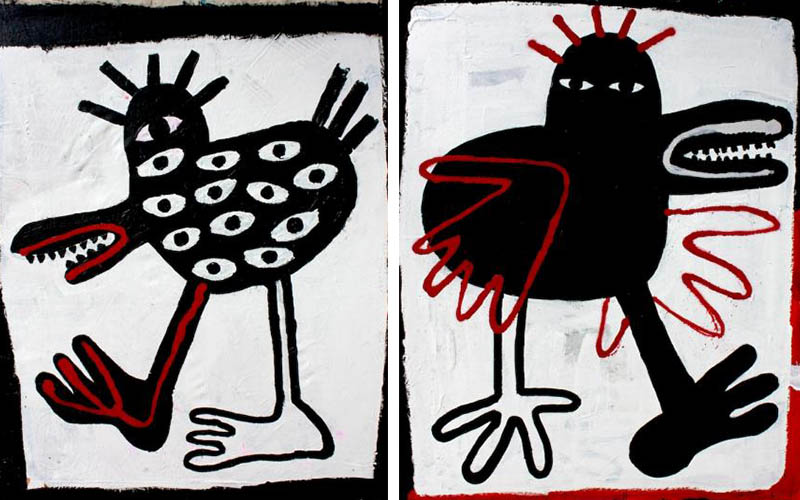 Nina was a part of the Nuart Festival for several years, as a representative of this new voice on the stage of urban contemporary scene.
In 2015, Nina held an important solo exhibition at Reed project, titled Nothing Exists Alone.
Nina Ghafari lives in Stavanger, Norway.
Images copyright © the artist