Canadian-born-Chinese Norm Yip began his career as an architect working in Hong Kong but transitioned to art and photography in 1999, two years after the Asian financial crisis.
He is known for introducing Asian male nudes to the international scene, after being published in now-defunct magazines such as '2Blue' and 'Dreamboys 2' by Australia's Studios Magazine. His photography is influenced by Herb Ritts, although he admits to aesthetically following classical forms such as Michelangelo and formal proportions introduced by Renaissance architecture. He has published several photography books entitled 'The Asian Male'.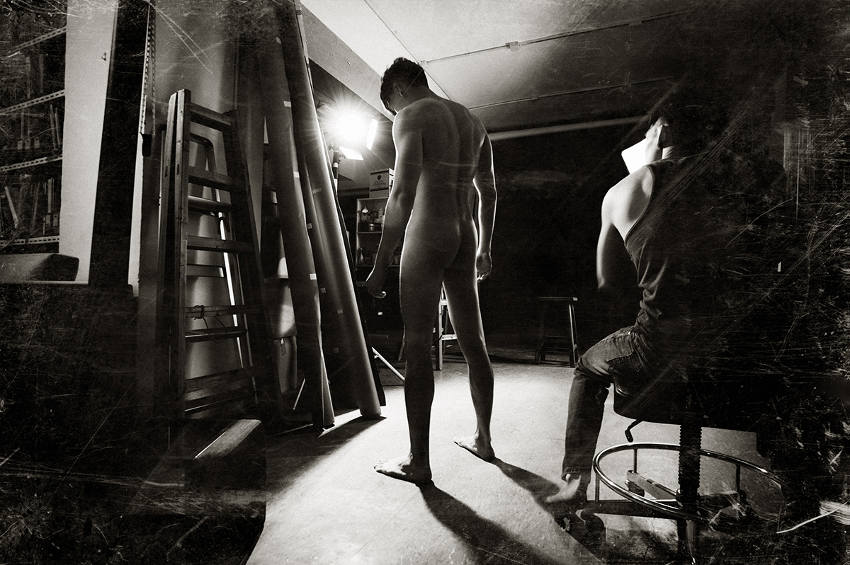 Norm's paintings are modern, bold and colourful, taking cues from abstract expressionist artists Jackson Pollock and Cecily Brown with hints of Basquiat and Oscar Murillo. His recent series 'Le tourbillon de la vie' translates to 'The whirlwind of life'; they are paintings that explore the aesthetic of revelation, muse and rebirth after a traumatic dog bite to his left arm.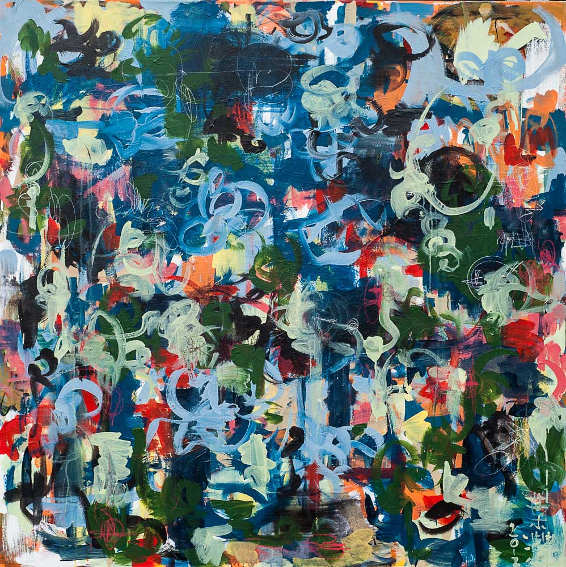 In the medium of graphite, Yip's work is minimal, sombre and introverted. They are intellectual and spiritual foils to difficult times, where death and despair are the vehicles to his meditative, zen-like artwork. The 'Embryo' series attempt to illustrate the formless or non-dual spiritual matter into a drawing. In the 'Energy' series, he investigates the theory of automatic drawings, using progressive trance music to transcend ordinary states of consciousness.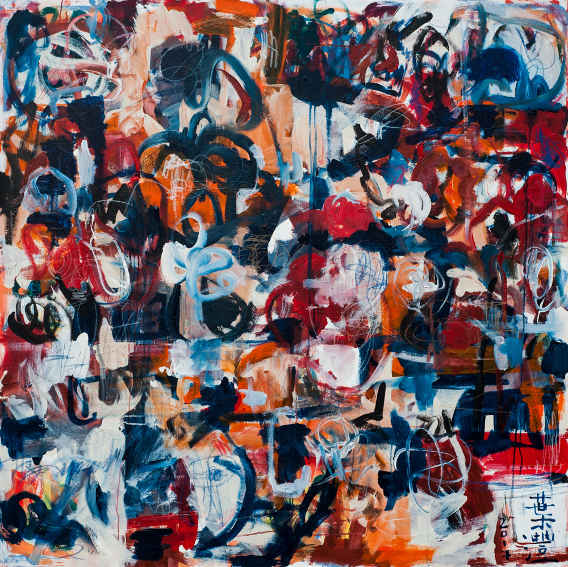 Yip's work has been exhibited primarily in Hong Kong but has recently shown in Zurich and New York. His paintings and photographs are collected by private collectors worldwide.
Featured image: Norm Yip - portrait
All images courtesy of the artist