Not Vital is a Swiss multitalented multidisciplinary artist, painter, sculptor, and architect. His nomadic spirit led him to many adventures in life, which inspired a lot of his artwork. Travel and wanderlust brought an anthropological note to his creations. While wandering the world, he has been to China, Patagonia, Brazil, Africa and most of the Europe. In Switzerland, he has his main estate and foundation. On his adventures, he searches for unique natural treasures and makes art about it. For example, he was so fascinated with African sunset, that he built The House to Watch the Sunset in Niger. The house has three flights of stairs on the outside, which are surrounded by palm trees.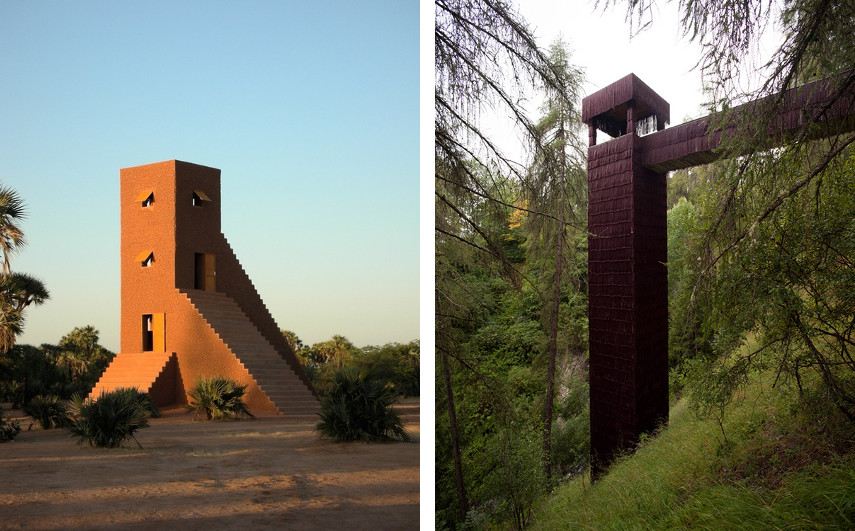 When Vital has a Message to Send
Not Vital was born in Sent, Engadin in Switzerland in 1948. He studied at the Centre Universitaire expérimental de Vincennes in Paris. Although he is not an architect, he challenges himself to work on various houses. He is shaping the living space, but making the buildings look like sculptures, giving them both aesthetical and practical appeal. The idea of changing space resonates with him, and with his buildings he sends a message to the environment, that it has been changed for the sole purpose of comfort, definition, and purpose. Growing up in Switzerland influenced his connection to nature and usage of colors. White, black and silver are his dominant colors for his artwork, and a lot of other work because they resemble snow. In Africa, his favorite colors stay the same, they just get enriched with a few shades of green from palm trees, then the terracotta palette, and shades of abundant sunshine.
White, black and silver are the dominant colors for Not Vital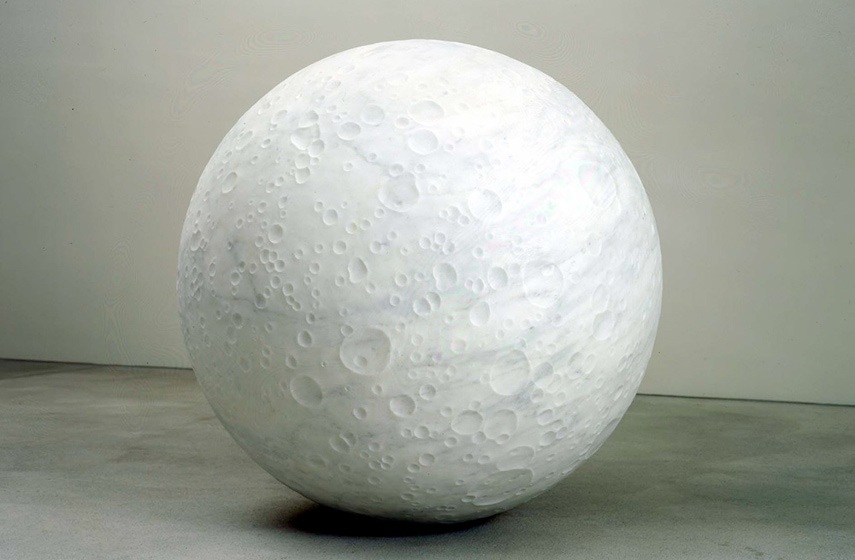 Unusual Sculpture
Everything Vital makes is inspired by this connection to either a physical place he visited or the culture and sentiment of the site. His sculptures are metaphorical containers, that preserve his wonderful ideas. The sculptures are made of a sophisticated or completely unusual material, such as gold, silver, plaster, coal, soap, tea, marble and bronze. He experiments with form and makes large sculptures of the Moon or collection of subjects in a series. He names his work in the most creative manner, expanding the metaphor even further. He likes to play with the environment and often makes his pieces changing their looks, or being visible only at certain times, giving the outside circumstances.
Vital belongs to some of the most inventive artists in the world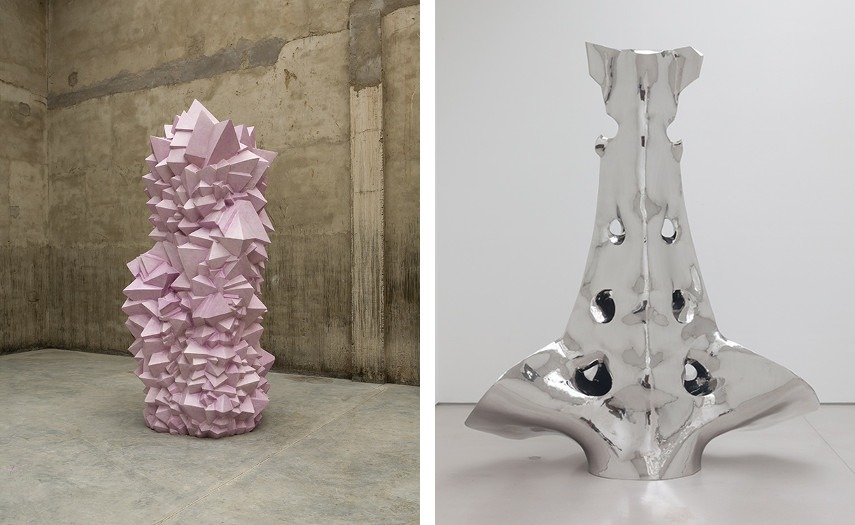 Travelling for Inspiration
Paintings are done in a simplistic manner, with a profound range of emotion weaved into them. They are minimalistic, and unpolished, open to the interpretation that has been already slightly determined by his clever captions. Crucial parts of his creativity are the trips around the globe. He emerges in different cultures, takes the best out of natural surroundings, and customizes his idea to newly found preferences. Not Vital's creations go far beyond the distinction between realistic and fictional. They are a unique category, indefinable and whole only in a context of the environment and the idea.
Not Vital lives and works between Beijing, China, Rio de Janeiro, Brazil and Sent, Switzerland.
Featured image: Not Vital - Schlafendes Haus und Kunstler, 2009, photo credits Koer
All images courtesy of the artist