Nunzio Paci is an Italy-based visual artist working in painting and drawing. He was born in 1977 in Bentivoglio, a small village near Bologna, Italy.
Paci has developed a practice which is concerned with scientific and environmental issues, with particular emphasis on anatomy and the man-nature relationship. Focus of his work is human body and mutations that appears. In search for a balance between reality that surrounds us and imagination that is within us, the artist finds his goal of exploring the endless possibilities of life.
Art by Nunzio Paci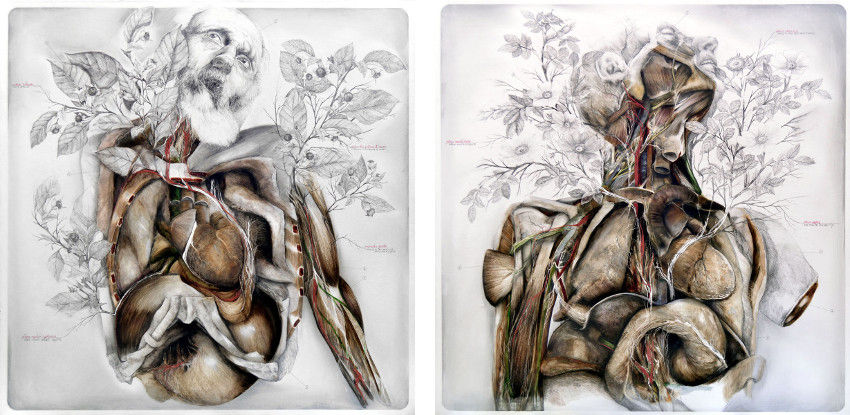 He sees art as a problem which needs to be solved, a never-ending feeling of uneasiness that doesn't go away. He has unique style, but claims he never looked for a style. He tries to find internal well-being by analyzing everything that surrounds him. The art is considered as a natural therapy to help him understand himself. He thinks that the ability to express, at least somewhat, the images flowing through his mind is his biggest success.
The artist undeniably has an ability to make amazing, quite unique combinations of human bodies and nature. His pieces are super detailed and have a natural feel due to their earthly color tones. The artist uncovers the connection between human life and nature in such an eloquent and eye-catching way.
Relationship Between Human Body and Nature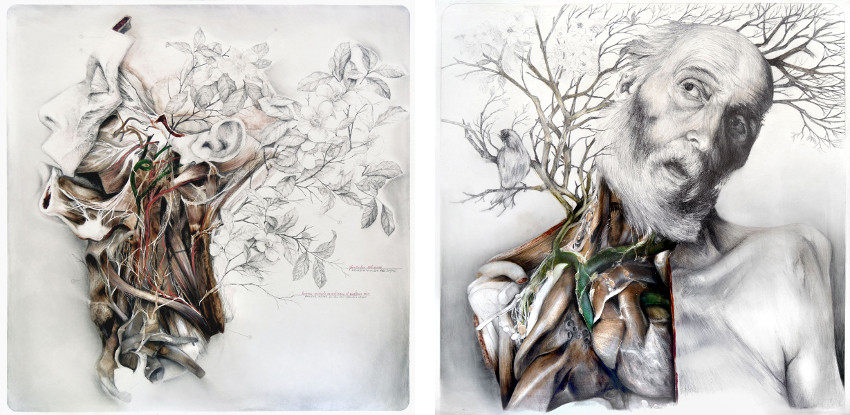 Since 2004, his work has been exhibited in museums, private galleries and art fairs in Italy, Switzerland, Germany, Denmark, Usa, Arab Emirates, Turkey and Singapore. In recent years, he has been invited to attend international art symposiums and residencies in Bosnia, Sweden, China, Canada and Norway.
The latest series of works by the Italian artist will be on display in January 21st-24th, 2016 at Art Stage Singapore, with gallery Officine dell'Immagine. The five paintings, never exhibited before, belong to a cycle devoted to Baroque masters.
Paci Will Exhibit New Paintings at Art Stage Singapore 2016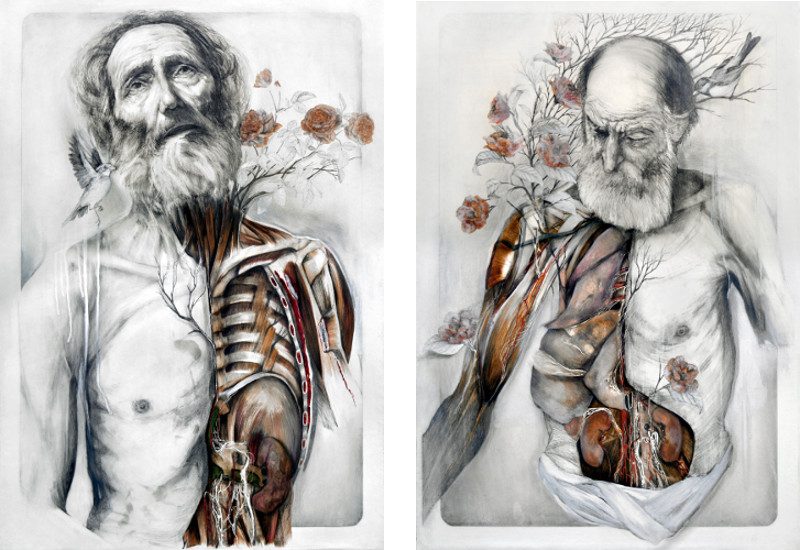 Nunzio Paci lives and workes in Bologna.
All images courtesy © the artist.