Nural Moser is an Austrian contemporary artist born in 1985 in Vienna. Born and raised in the capital and largest city of Austria, Moser earned her BA (Hons) in Fine Art from Central Saint Martins College of Art and Design in 2014. This degree followed one she did in Vienna at "Die Herbstraße" School for Fine Art and Design.
Art by Nural Moser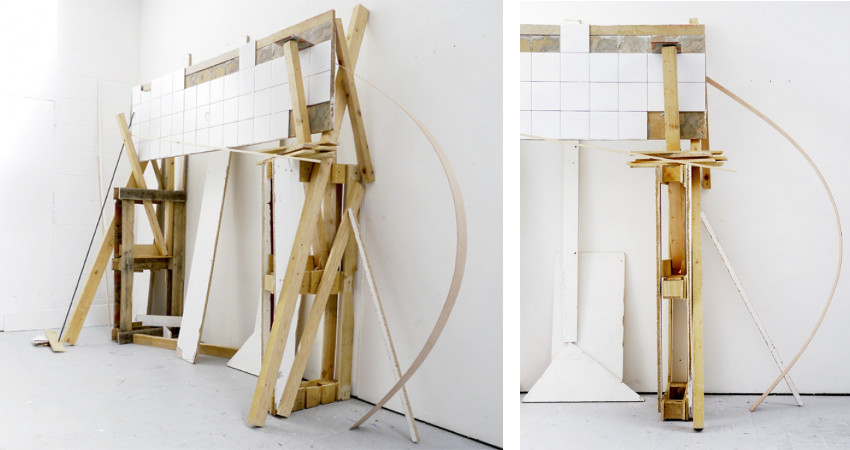 Moser's artistic practice is inspired by the coincidental arrangements found in urban public space and the aesthetic surrounding construction work. She has developed her own concept of "unisono" - around the idea of melting the materials with the background of her sculpture. Influenced by constructivist and minimalist compositions, she explores the unfinished, open and derelict structures. Moser intentionally plays with the characteristics of each element and the moment where they melt into each other and where they don't, like in her installation Deconstructionsite.
Installation by Moser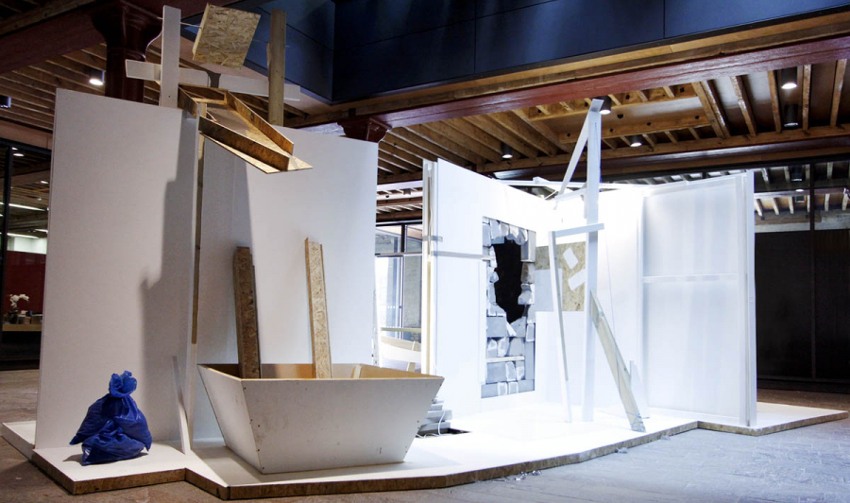 In one of her most recent solo shows The Gravity between Matter (2015) the visitors were able to experience the transformation of the installation. During the show a site specific installation in permanent construction was built addressing the question, if an artwork can exist within the state of process or building, and showing the potential of something in constant process rather than being finished.
Recent Work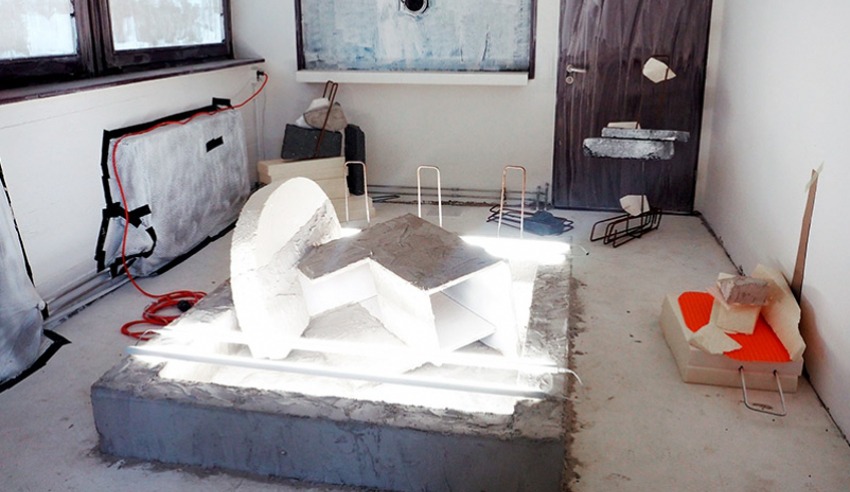 In September 2014 she participated in group show Abstract held at BC Gallery in Berlin.
Nural Moser lives between London and Berlin.
All images copyright © the artist