OAK1, Jérôme Oakone, also known as Oakone, is a French urban artist who makes interesting figurines, colored with motifs taken from pop culture, and urban culture, in general. The figurines resemble tiny human-like puppets and carry various messages that artist carefully chooses to express his creativity. There is one dressed as Sponge Bob, Stalin, MR T or White Rabbit, then the one that looks like a skeleton and there is a fashion girl framed on the background that resembles Lous Vuitton logo. His figurines are meant to be funny and entertaining, yet satirical.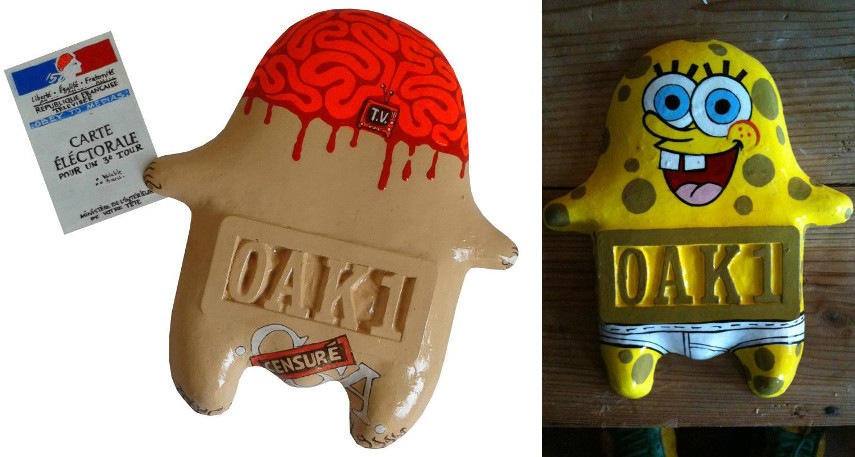 Creative Beginnings on the Streets
OAK1 was born in 1975. He is originally an illustrator who also does film props and set decoration. He enrolled in art school in 1993, and ever since then he started making art. His first creative expression was on the street, where he painted walls and made graffiti. He combined various techniques, using spray paint, dripping, tagging, and stencils. Street art is still his passion and often combines his sculpture artworks with graffiti.
Street art is OAK1's passion and he often combines his sculptures with graffiti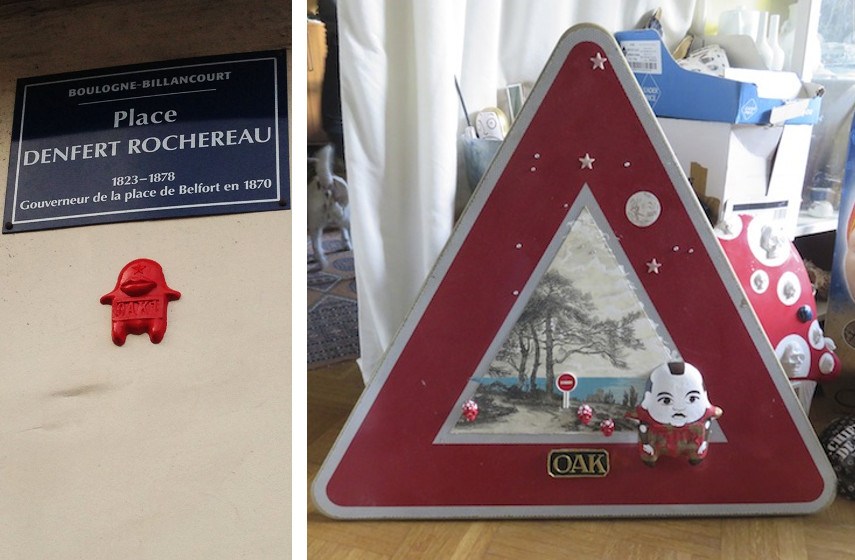 Pottery and Molded Scultpures
The artist comes from the family of potters. In 2003, he started experimenting with pottery himself, searching for the right material and form. What he settled for are small sculptures in the contrast with large surfaces of the walls he used to do before. He works with concrete, ceramics, and clay. For the last few years, he has been perfecting his molding techniques. All the figurines are made to look like they are fabricated in mass production, but the artist later makes them unique.
OAK1 tends to make his work more social and political, to share the message with the audience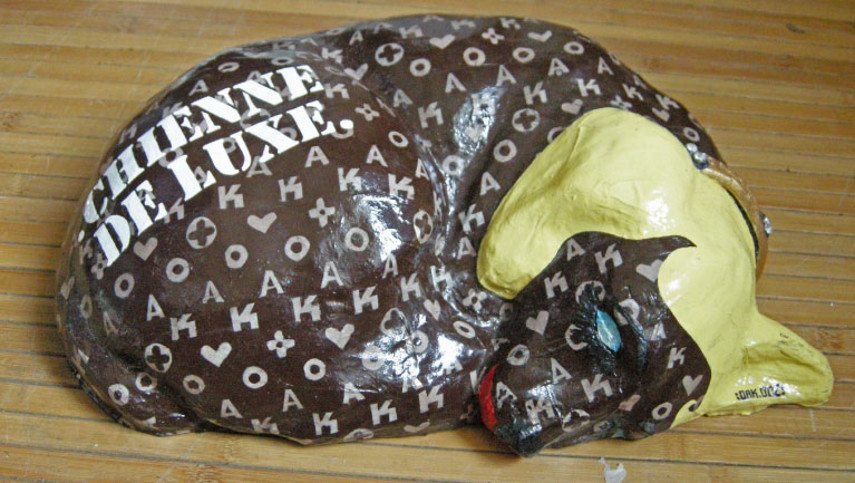 Colorful Figurines with Unique Story
As an artist, he tends to make his work more social and political, to share the message with the audience. He manages to do that in satirical, but funny direction. OAK1 sticks his figurines on street walls, under the nameplates, makes them comfortable in their own picture frames, or paints them in the repetitive manner, so they could embellish the concrete pavements. Along with the molded statuettes, he continues to make street art and stencils. He also makes paper journals of adventures when traveling for exhibitions.
The artist is represented by Green Flowers Art Gallery.
OAK1 lives and works in France.

All images © OAK1
Featured image: OAK1 - Street Floor, 2015