Oakoak (or OakOak) is a French street artist hailing from Saint Etienne, France. He transforms mundane objects using cleverly placed, humorous doodles.
The anonymous artist doesn't have any artistic training. He works in an office, and paints in his free time.
The subject of Oakoak's work is often an animal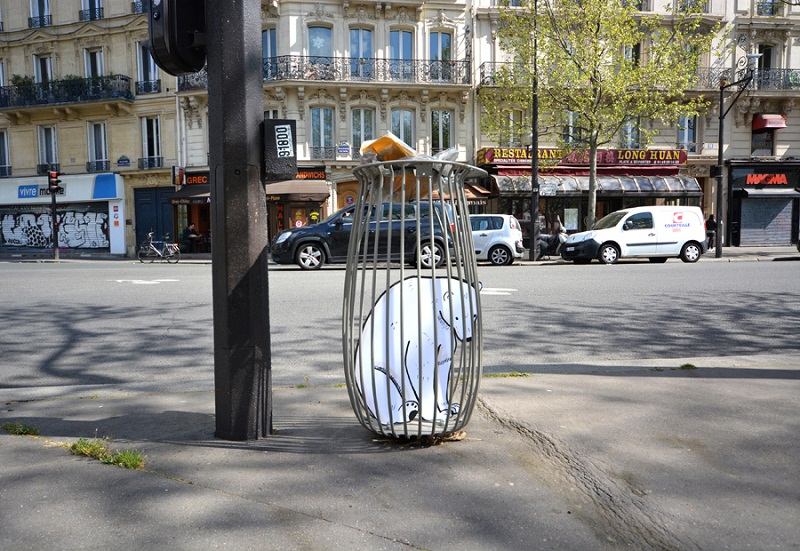 He is inspired by the cartoons such as The Simpson's, Futurama, and Calvin and Hobbes. Oakoak's favorite artist is Amedeo Modigliani, but he also admires Pejac, Varini, Pao, and Fra Biancoshock. His goal is to make his hometown of Saint Etienne look more aesthetically appealing by playing with the urban elements. He leaves his art on the streets of the cities where he travels, since he is also passionate about travelling and discovering new places. You can find Oakoak's works in Italy, United Kingdom, China, Netherlands, and Thailand.
In 2014 his book entitled Urban Diversion was published by Omaké Books, in English, French and Japanese. It contains more than hundred photos of his witty works. His art was also featured in publications such as Juxtapoz, Street Art Utopia, Les Inrocks, and France Inter.
The artist hopes that his artworks make passerby smile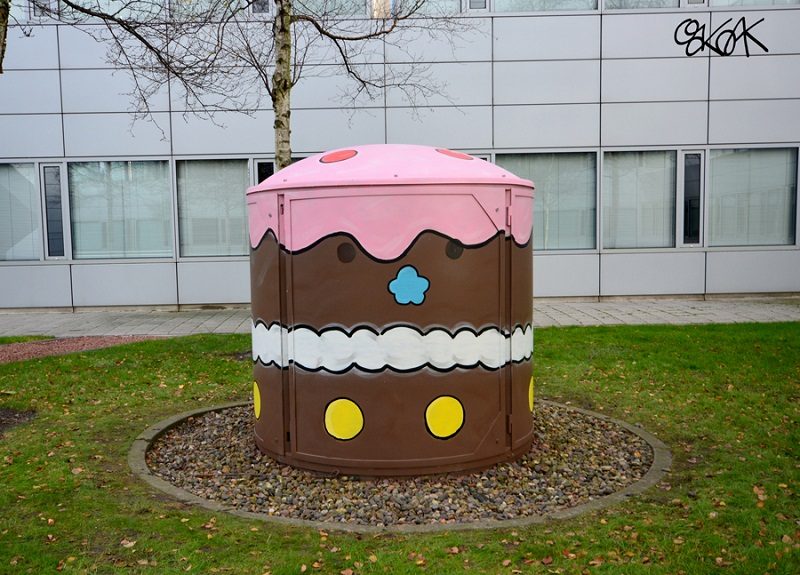 The artist is represented by Vertical Gallery in Chicago, Illinois, where he had his first US solo exhibition in 2015.
Oakoak lives and works in Saint Etienne, France.
Featured image: Oakoak - Bruce Lee - Saint Etienne - 2014
All images copyright © the artist