Olek was born Agata Oleksiak in 1978 in Poland. In 2000, she received a BA in Cultural Studies from Adam Mickiewicz University in Poznan, Poland and relocated to New York City, where she is currently based. Olek's work has been exhibited in galleries, museums and public spaces worldwide and featured in numerous publications such as The New York Times, Wall Street Journal, New York Magazine, Newsweek/Daily Beast, Village Voice, Artinfo, PBS, CNN, CBS, ABC and NBC.
Olek is the recipient of the Ruth Mellon Award for sculpture in 2004, In Situ Artaq award (France) in 2011, and a grant in 2011 from the Lower Manhattan Cultural Council (LMCC) for performance in public space. Olek's residencies have included Sculpture Space in 2005, Instituto Sacatar (Brazil) in 2009 and AAI-LES in 2010. In 2008, Olek was the winner of the Apex Art competition, which aired on PBS.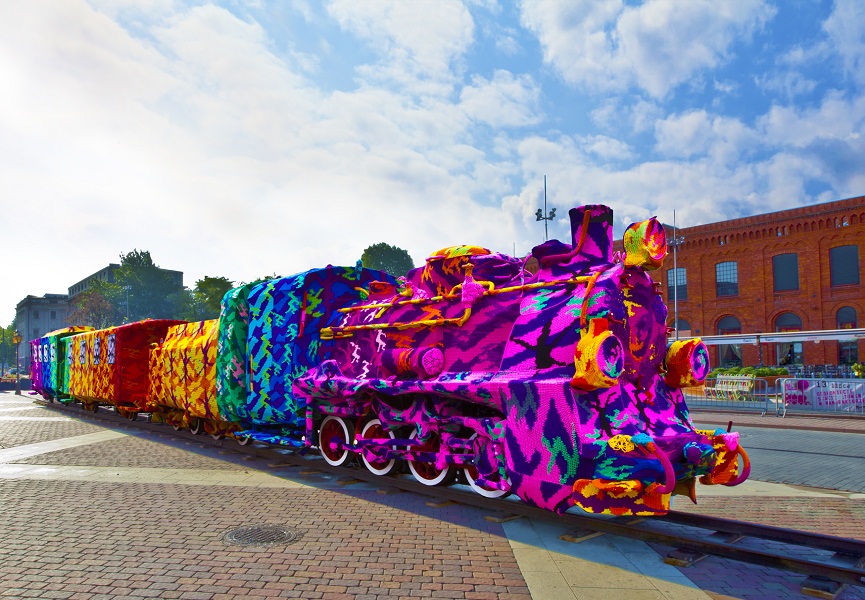 In 2010, the artist was commissioned by the Brooklyn Museum of Art for a one-day interactive performance installation. In 2012, Olek was part of the 40 Under 40: Craft Futures exhibition at the Smithsonian, for which her entire crocheted studio apartment was exhibited.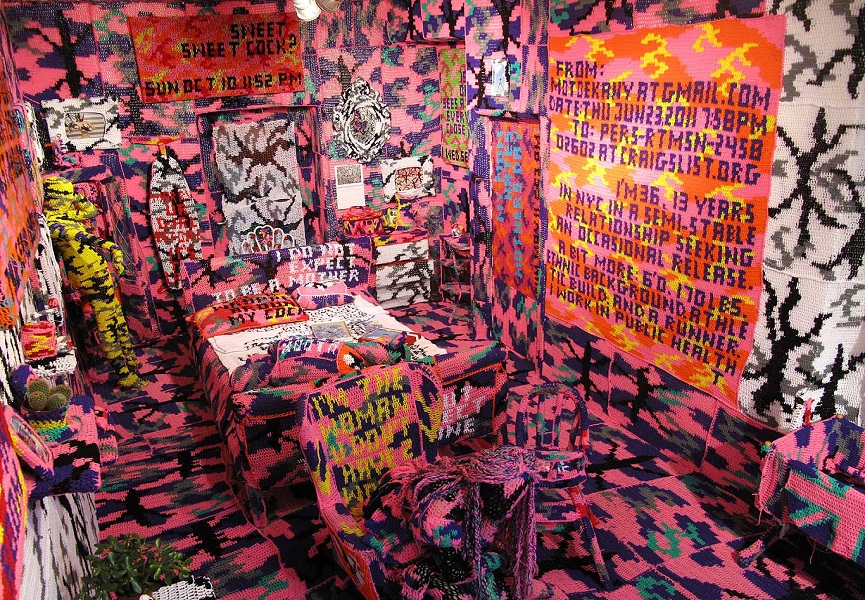 Olek bases her practice on covering people and objects in snug crocheted cozies; as the artist puts it, "my madness becomes crochet." She has used her craft to re-create popular imagery and well-known art in the form of installations and performances, including works by Banksy and Annie Leibovitz's 1986 portrait of Keith Haring.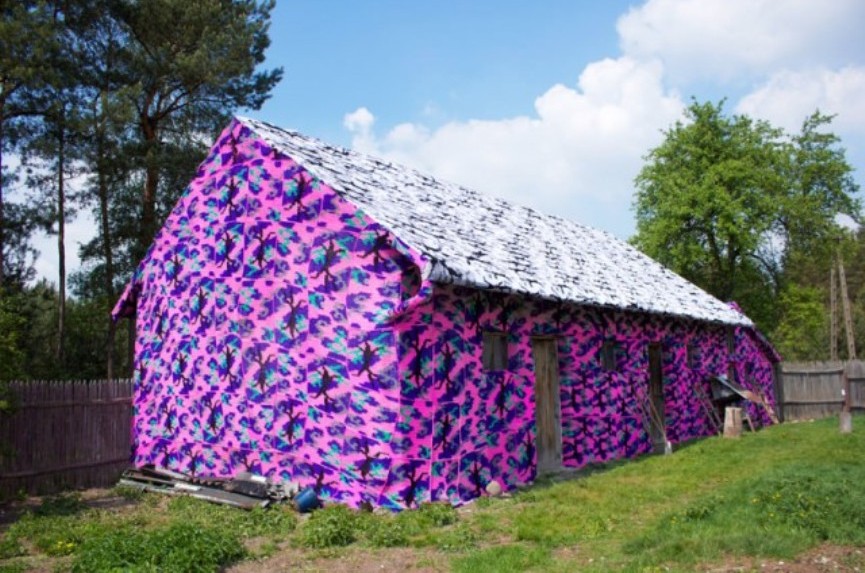 Olek often includes text in her works, like medical reports, text messages, and famously provocative quotes by Marilyn Monroe and Madonna. Olek's work is commonly spotted around New York, where she has covered cars, chained bicycles, Bernard Rosenthal's Astor Place Cube, and Wall Street's charging bull statue. While her characteristic crochet motif is a camouflage pattern in fluorescent colors, recently her works have tended towards gray scale. Olek also wears her own crocheted creations.