Best known for successfully combining water movements and patterns, Olive Santaoloria is a French photographer who has managed to capture and obtain very special underwater portraits and master what is called the underwater photography. Pure as they are, these images give the illusion of weightlessness body, wrapped in clear water. The blur, caused by vibrations, transforms the pieces into something that dwells on the border of figurative and abstract, giving the images their widely famous subtle character. As the artist himself describes his subjects: "From portraits to landscapes, the man of a thousand faces, the woman of a thousand reflections…"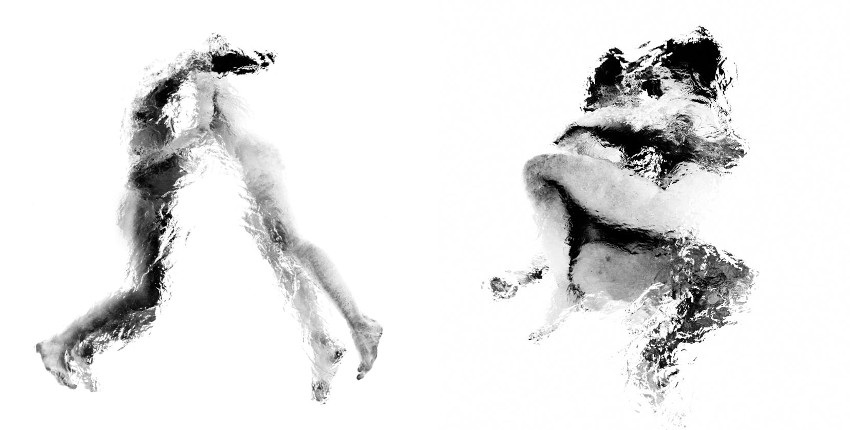 Series
So far, there have been two critically acclaimed series – Leviathan and Rouge (Red). In the first, the photographer has developed a virgin world of broken bodies which reflect the turpitude of the soul. He enjoys having the man, the woman, the couple, the Humanity itself at the center of his own thoughts. Santaoloria has always been drawn to photographic paintings and drawings, initially applying these principles in his series Red, where he used long exposures and extremely limited coloring scheme, only emphasizing the color red and allowing everything else in the pictures to remain gray. As for Leviathan, he experimented with taking photos using water, discovering a unique type of blur, and has been working hard since, interested in obtaining these deformations of his models. The abstraction of some frozen pictures stimulates the imagination and symbolizes the reflections of our depravity. In addition, the drawing full screen used for this work amplifies this graph singularity. He likes the trompe l'oeil side and purity contrasts between white, empty and characters. The process behind the frozen portraits is actually the symbiosis between movements of the model, the movement of water and light, only adding a touch of digital processing afterward. His photography consists of pictures that are completely random and therefore impossible to reproduce. In parallel to the two above mentioned series, the artist also works on a third series, where, after playing with the shades of white, he explores the black's deepness.
Pictures featured in series Leviathan and Red are very popular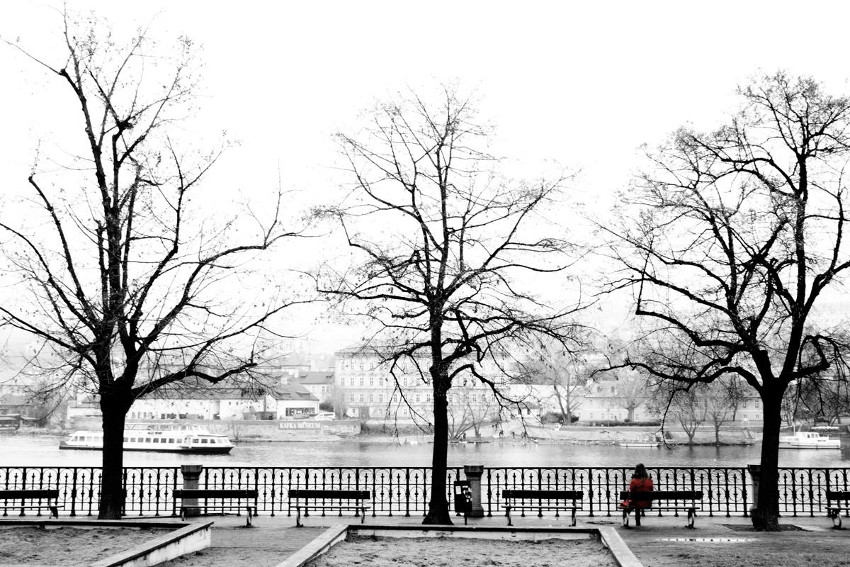 Olive Santaoloria – Personal Life
He grew up in the southwest of France, surrounded by the Bordeaux's vineyards and the river La Garonne. From an early age, he knew that he liked to translate emotions through paintings, photo, literature, or music. Self-taught, he started to practice and learn about photography when he was 18 and got his first SLR camera. As of 2008, Santaoloria has found a way to draw his creations with a camera and began approaching his passion in a more professional manner. His pictorial research is motivated more by unique results and an original graphic than by the perfection of the academic photography. Having understood this, he pushes further into the contempt of photographic. Since 2013, his work has been regularly exhibited in France and abroad. He is also regularly published all over the world, both by the artistic press and the Lifestyle Magazine.
He is represented by NdF Gallery.
Olive Santaoloria lives and works in Paris.
Featured image: Olive Santaoloria - Burn Out (detail)
All images courtesy of the artist