German photographer Oliver Dunsch creates street photography with a twist – instead of taking dry, almost documentary street images, he pays a lot of attention when it comes to the contact and interaction of people and their surroundings. Dunsch became involved in street photography after visiting the largest concrete jungle of our time – New York City, with its ever-changing urban scenery and lifestyle in general. Nowadays, the photographer lives and works in London and exhibits his pieces at a growing number of local galleries, museums and fairs.
Popular Black and White Photography with Leicaflex
Just like many other talented photographers, German-born Dunsch became captivated with photography at very early age, when analog cameras were still the only option. For Dunsch, his childhood hobby became a serious passion once his grandfather gave him Leicaflex camera, which was one of the most popular models at the time and used by a variety of amateurs and professionals. He was given Leicaflex in his teenage years and consequently he started spending the entire mornings, afternoons and evenings in the search for the most interesting scene in his neighborhood. He also started visiting his friend's darkroom, where he learned how to produce photographs and what are the main chemical processes. He was very eager to learn the general skill of black and white photography in order to turn his early, tentative images into real artworks.
For Dunsch, his childhood hobby became a serious passion once his grandfather gave him Leicaflex camera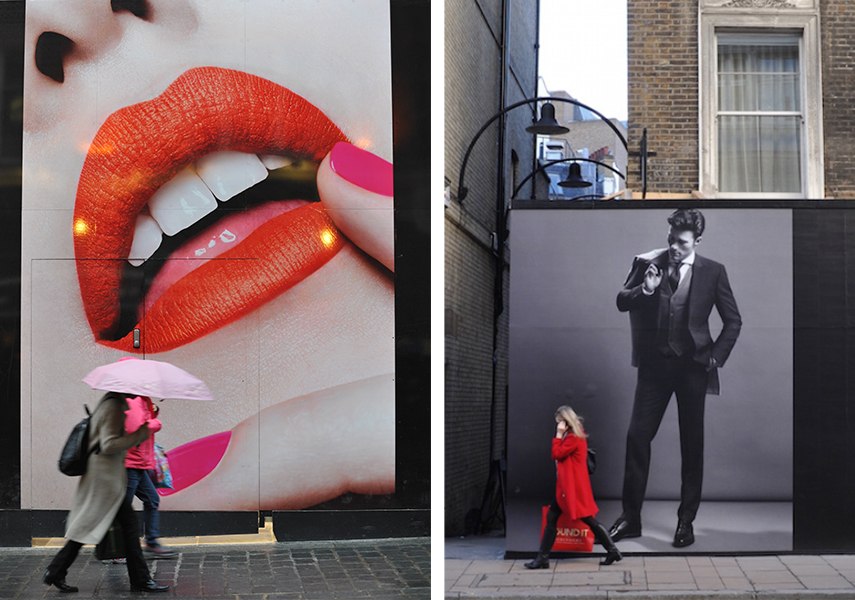 Photography Related New York City Visit
In 1989, Dunsch took a trip to New York City. As a result of this travel, his personal perspective and attitude towards photography changed a lot. Visiting New York City for the first time was kind of an exciting revelation for the young artist. Street photography started playing an important role and became a recurring theme in his pieces. At the same time, the practice of capturing everyday contact of people, places and scenes became his true obsession. After visiting NYC, Dunsch switched to color photography in order to be able to depict the big city, its crowds and the excitement just the way he experienced it. For the same reason, NYC is responsible for Dunsch's move into a digital era. The atmosphere of the big city convinced him to leave behind and replace his obsolete film camera with a more contemporary, powerful instrument - sign of a modern era. After his initial experiences with exhibitions in New York, he moved to London, where he currently lives and practices his photography.
Street photography became a recurring theme in the artist's style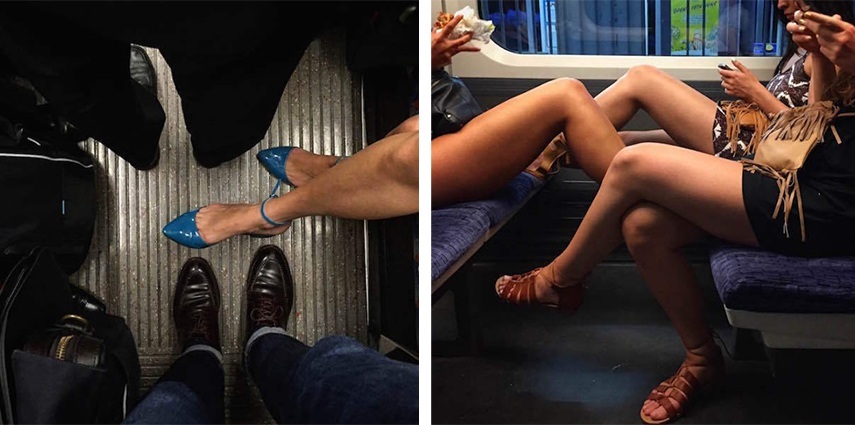 Exhibition Plans
One of Dunsch's most important and ongoing series of photographs is entitled The Art of Commute and it is available on the artist's Instagram profile. This series has gone through an important evolution in the last couple of years. This recurring theme stands for my admiration for what people are able to do while they're on the train, tube, bike or even walking to or from work, said the creative about this series. He's been having a very successful exhibition season this year in many galleries and museums - one of his works was featured in the Royal Academy's Summer Exhibition in 2016 and he's about to participate at Moniker Show together with Imitate Modern Gallery, in October 2016.
The artist is represented by Imitate Modern.
Oliver Dunsch lives and works in London, UK.
Featured image: Then and Now (Detail), 2015
All images copyright of the artist.