Olivia Parker is a American photographer whose artworks rely heavily on the still life tradition of 17-century painters. The artist uses changing the light and various objects to create pieces of incredible simplicity but also images of surreal complexity. Olivia Parker's photos focus on basic human needs like having food on the table and roof over your head, but also with a more refined desires such as a need for company and personal growth. By juxtaposing unusual objects and arrays of soft light the still life photographer forces the viewers to continually explore their meaning and discover something different every time they look at them.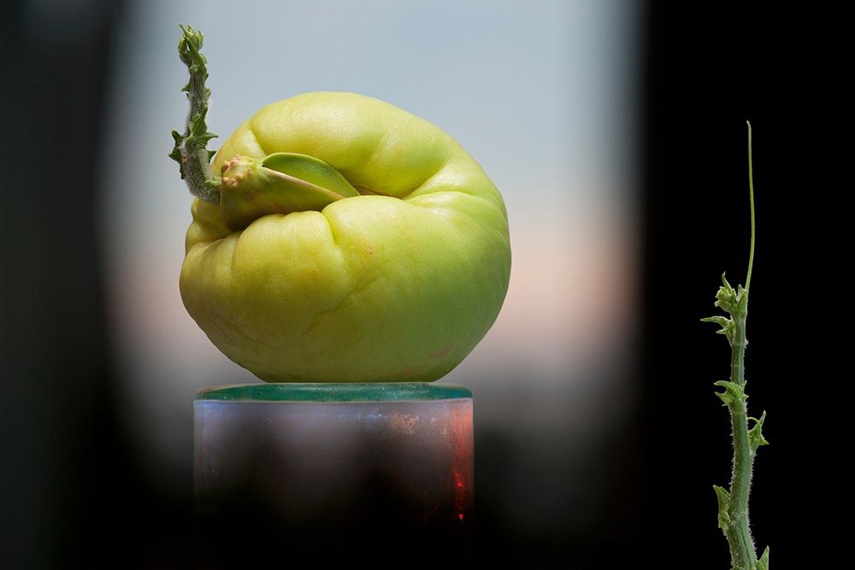 Olivia Parker - Christophine, 2012
The Vulnerability of Physical Objects in the Pieces of Olivia Parker
Olivia Parker was born in 1941 in Boston. After graduating Art History from Wellesley College in 1963 the artist had began her career as a painter before she dedicated her life to photography. At first, her photos were done in black and white with large 8 x 10″ and 12 x 20″ formats. Throughout her career, she used a variety of materials and equipment: including view cameras from 4×5 up to Polaroid 20×24, 35mm and medium format cameras, black and white and color film, silver and Cibachrome prints, Polaroids[1]. Early in her career Olivia Parker contact printed the negatives and then split-toned the prints to achieve a characteristic rich tonal quality. In the 1990s the artist started using digital technologies including Mac computers, digital files, digital cameras, Photoshop, and Epson printers but though she replaced the dark room with a modern technology the main preoccupations of her work remains the same as always. Her images are inspired by the work of great 17th century Dutch, Flemish and Spanish masters marked with torn petals, unusual home insects, and imperfect fruit.By juxtaposing soft light against a dark background the artist creates pictures with sharp objects and a background that' appears as if desiring into darkness interrupted only by the strips of window light. Her photographs usually depict still life images constructed from ephemeral objects in the artist's home or studio. Olivia Parker usually artworks with soft natural light and sunlight as they both portray the vulnerability of photographed objects. Artist particularly likes to photograph shells as she believes that all pictures retain the formal shell of the expected but content unexpected elements. After photographing her works are usually printed on silver chloride paper and toned in selenium.
The objects are surrounded by a significant, ephemeral blur as if a spell has been cast on them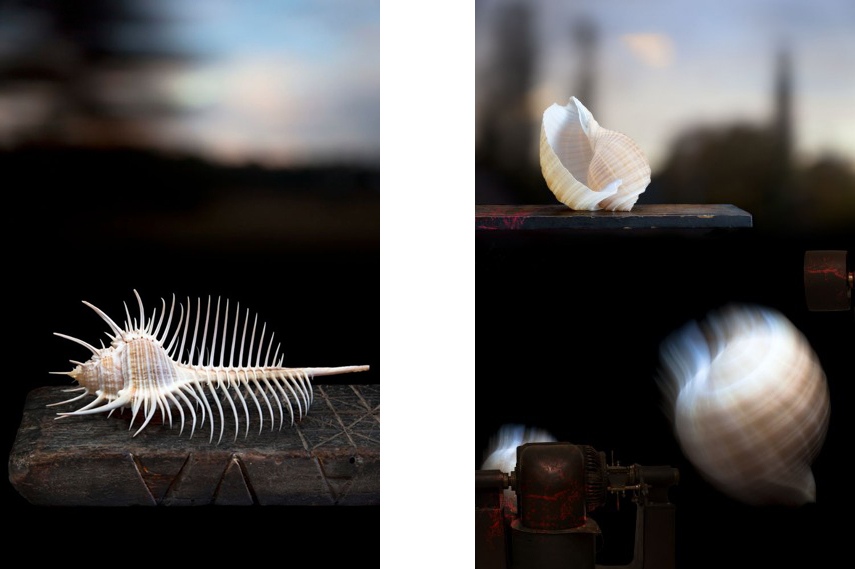 Signs of Life, Under the Looking Glass, and Weighing The Planets Monographs
Throughout her prolific career, there have been three monographs of her artwork: Signs of Life, Under the Looking Glass, and Weighing The Planets.[2] In her publications, the artist explores the meaning of photographs trough questioning the relationship between the visual and the verbal which is why Olivia Parker's art books contain more artworks than words. The photographer was inspired by tribal books that have become completely visual objects due to the fact that no-one can read and understand them anymore. Her first book Signs of Life features elegantly arranged simple photographs of beautiful objects such as white orchid, ballet slippers, and pearl necklaces but also by imperfect pairs and broken egg shelves that convey the notion of domesticity. Her second book Under the Looking glass represents set of artist's collages as she uses flowers, rotten fruits, and flowers to erase the difference between dreams and the reality. The artist used an array of other unusual items such as glass vials, metal objects and nautical maps to create her poetics peace. Her Weighing the Planets artworks were created by projecting shadows of various figures and objects on maps and encyclopedias to create an effect of people and objects floating above the ground. The book explores the spirit world reminiscent of the ancient tribal religions who believed that animals floated on the sky propelled by the moving spirit. Apart from honoring tribal religions the book also represents a unique tribute to all photographers who create their artworks by traveling the globe as the artist believes that this type of creative process takes more courage than working in a studio.
Olivia Parker portrays a variety of human needs that can be seen in every community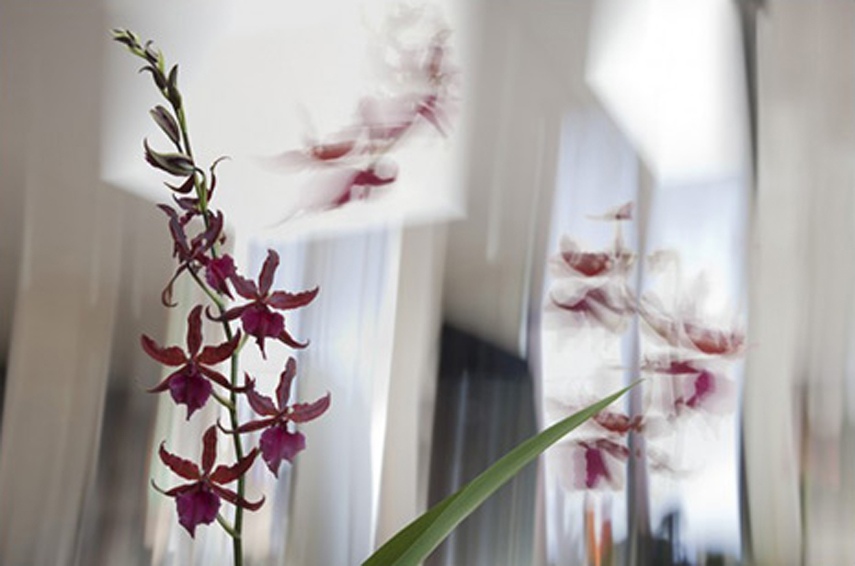 Information about Exhibitions and Residencies
Olivia Parker's work is represented in many major collections including the Museum of Fine Arts, Houston, the Museum of Modern Art, New York, and the International Museum of Photography at George Eastman House, Rochester, New York.[3] Her works are featured in over 100 exhibition in US and abroad. The self taught photographer also participated in several artist residencies including a residency in Dartmouth College in 1988, The MacDowell Colony in 1993 and The Isabella Stewart Gardner Museum in 1997.
Olivia Parker lives and works in Boston.
References:
Anonymous.

Frequently Asked Questions

, Olivia Parker Photography [November 12, 2016]
Fallis G.

Sunday Salon

, UTATA Tribal Photography [November 13, 2016]
Anonymous

Olivia Parker resume

, Catherine Edelman Gallery [November 13, 2016]
Featured images : Olivia Parker in studio via srbijafoto.rs
All images via lensculture.com unless otherwise credited