Born in 1983, Olivier Martineau was a professional athlete before becoming an artist. He has no artistic education and is completely self-taught, through the method of try and fail. For the last decade, he has devoted himself to a life of creativity. As a protégé of a renowned artist Tibor Timar, Martineau began working with various discarded, recycled materials. Olivier started incorporating recouped wood to his artworks, again learning all the skills through the process of repetition. His designs are exceptional and skillful, and Olivier is now rightfully a sculptor, performer, painter, draughtsman and even an author.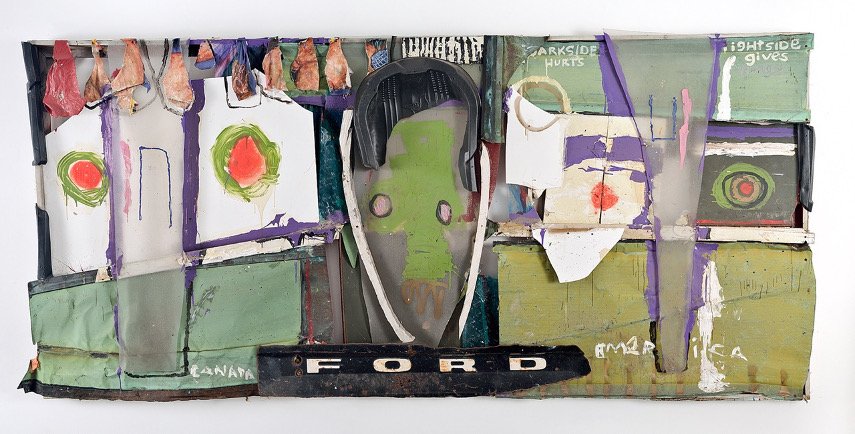 Synthesis of the Unexpected
Martineau's virtually unclassifiable style started by exploring design and furniture. However, it wasn't too long before the artist began creating more zoomorphic pieces. This choosing reflects his passionate interest in the expressionistic fracture, often incorporating objects he finds with sculpture and painting. It is this unexpected synthesis that focuses his artworks to producing harmony from chaos. He finds an equilibrium where least expected.
The artist produces harmony from chaos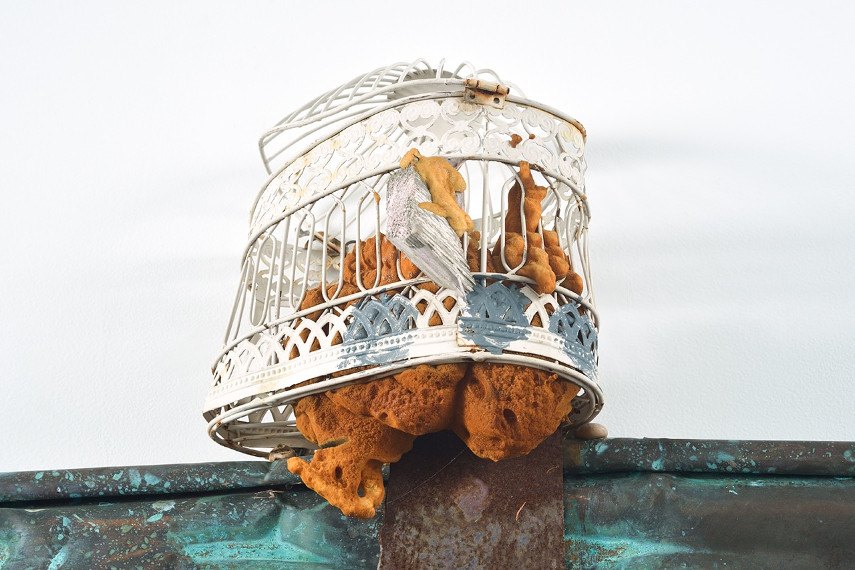 Repurposing Trash
Finding inspiration in what is normally considered as trash, Olivier creates his installations and paintings from discarded objects. He creates harmonious pieces of something that was considered to be a waste and unusable, thus depicting his paradigmatic stance of harmony and equilibrium in utter chaos. As he repurposes these objects, he gives them new meaning, revives them through his work. What was once discarded, and of no use, Olivier makes it useful again. We can say he even goes a step further, making the object a tool for drawing and creating, regardless of the nature of the object itself. In the process of creating, he can utilize whatever object, whether a pencil, crayon or something entirely different.
Regardless of the nature of the object itself, Olivier makes it useful again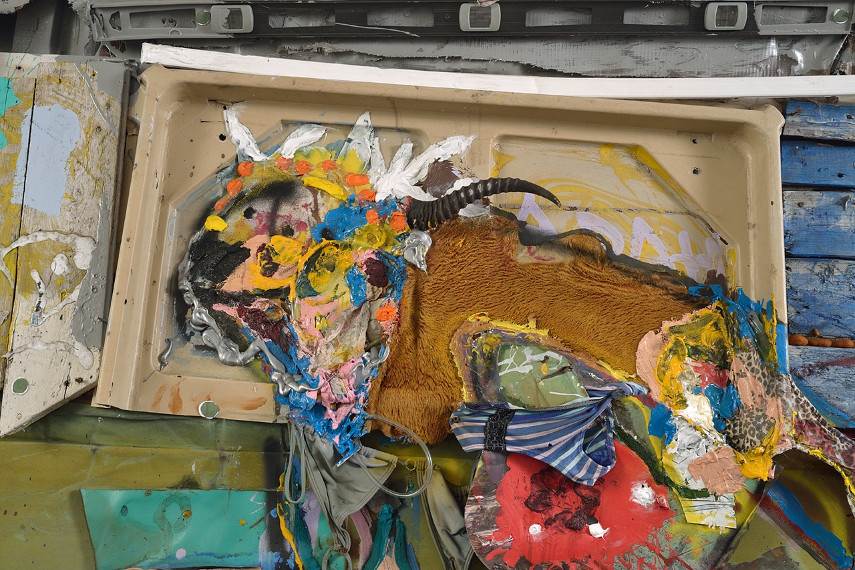 Getting Acquainted With the Art World
In 2008, Martineau and his fellow artist Claude Lessard founded Unis Vert L'art. This is a collective devoted to repurposing recycled materials and channeling them to artworks. Together they managed to organize a large-scale on-site exhibition with over 30 artworks made from 7 tons of copper which composed the old roof of the Fairmont Frontenac Chateau. This project generated a collaboration with Gilles Vigneault. Olivier welcomed in his studio, the famous Gilles Gagné only to later become close friends. It is not only in an artistic form that Martineau channels his creativity, but he is also a thriving author, having published two books since 2016. His newly found friend, Gagné was impressed with Olivier's exuberant art that has such a strong sense of freedom, and naturally promoted it. This helped Olivier obtain much-deserved media coverage.
Olivier's first solo exhibit holds the title Open the Whale of Love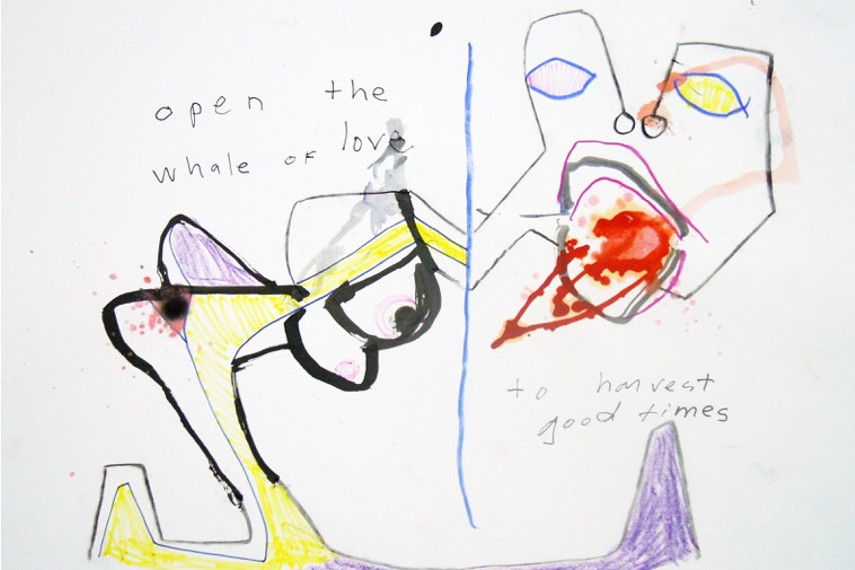 Attention Grabbing
As Olivier keeps discovering new worlds both within himself and in the world of art, he generates artworks worthy of the spectator's attention. His multidisciplinary art is exhibited at his first solo show titled Open the Whale of Love, at Galerie C.O.A. Montreal. We are sure this exhibition is first of many to follow as we continue to discover the harmonious world Martineau conveys.
The artist is presented by Galerie C.O.A. Montreal
Olivier Martineau lives and works in Montreal, Canada.
Featured image: Olivier Martineau - portrait - courtesy of Galerie C.O.A.
All images courtesy of Galerie C.O.A.