Olivier Roubieu is a French street artist painting walls, canvases, cars, panels, objects and many other surfaces. He is also an occasional tattoo artist.
Olivier was born near Paris, France in 1981. As a kid, he really enjoyed drawing even though he wasn't that good at it, according to him. That did not stop him to (at the age of 15) choose art as a skill to study at college. So, he spent next years in effort to master the basics of drawing, painting, computer drawing, spray gun painting and screen printing.
Roubieu's Portraits of Rihanna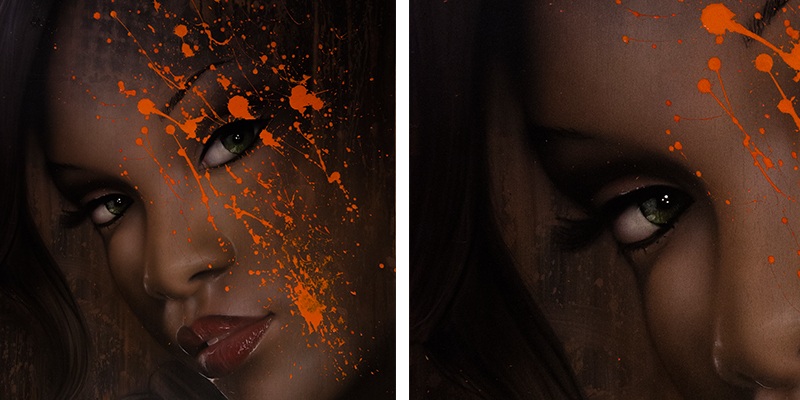 After college, Roubieu decided to continue as an auto-didactic artist, keeping in mind the valuable lesson he brought with himself from the school – Olivier's art teacher Mrs. Greppi advised him to always paint only with true primary colors, so called CMYKW colors.
In 1999 Roubieu decided to try and conquer London, not minding the fact that his English was a real obstacle to get a decent job anywhere.
Olivier used to work in many different places before he decided, after 5 years, that it is time for him to become a full time artist. Roubieu started with screen printed t shirts, with his own design. Things did not developed as he planned to, so he hopped into a plane and went to Vegas to visit the Sema, Specialty Equipment Market Association, where one is surrounded by custom cars and airbrush artists.
Olivier came back as a completely different man, determined to succeed.
Coming back to street art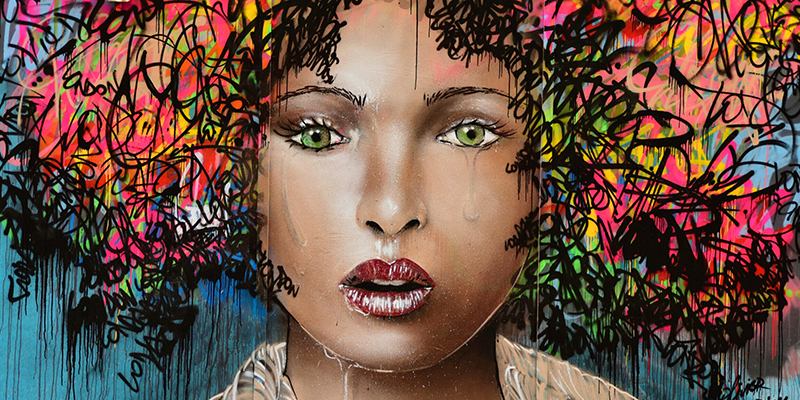 For the next seven years, Roubieu worked as a custom airbrush artist, body painter, prop maker and street artist. His artistic name at the time was Mr. Shiz.
In 2015, Olivier decided it was time for another U-turn, so he changed his signature to his birth name and made some pretty drastic changes in his style. He focused on street art, creating some serious drips and splashes in his paintings.
"The reason for the splash is simple, I love the contrast in my paintings and it adds an extra layer, creating motion."
Olivier Roubieu lives and works in London, UK.
All images copyright © the artist