Oriol Angrill Jordà is a Spanish illustrator and painter, born in Barcelona, Spain, in 1986. He is known for his ethereal blendscapes, hybrid images which present human figures constructed from delicate landscapes. Blendsapes fuse two images into one, a figure and a landscape. The artist works in a variety of media – colored pencil, acrylics, pastels, watercolor, graphite and charcoal, but whichever technique he uses, he manages to create a skillful hyper-realistic image.
Blendscapes series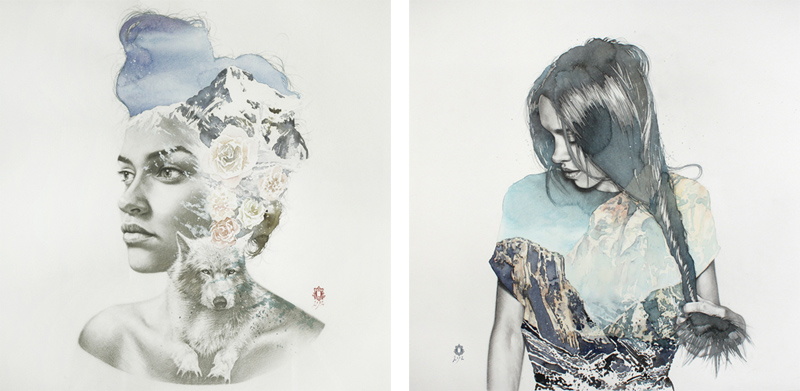 It is interesting that Oriol was not interested in art until he started studying illustration and realized how talented he was for realistic drawings. He lived most of his life in Palma de Mallorca, Spain and studied Illustration there, at Escuela Superior de Diseño de las Islas Baleares. Later, he attended Central Saint Martins College of Art & Design and The Art Academy in London, United Kingdom, where he learned about printmaking and life drawing.
Ethereal portraits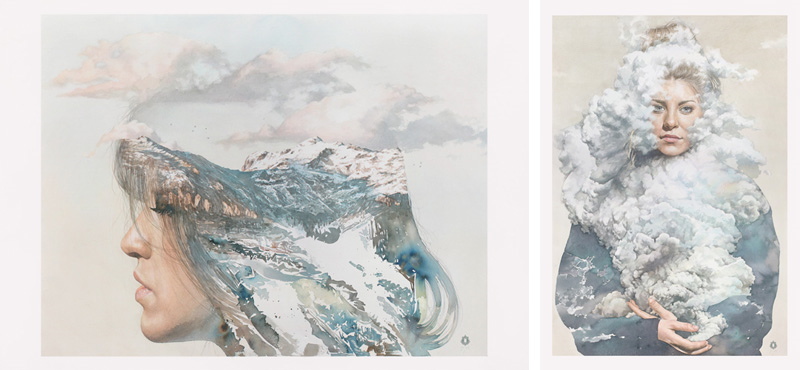 He has exhibited his works in numerous exhibitions, mostly in Spain. His work has been featured in publications such as GQ from Italia, Hunger magazine from the United Kingdom, Juxtapoz from the United States, DPI magazine from Taiwan), Lamono from Spain and Parnassus from the United Kingdom.
Geosmina 'The Earth Fragrance' Solo Exhibition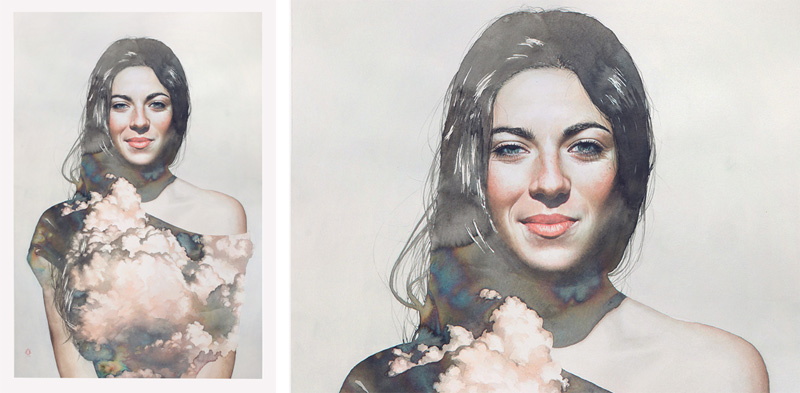 Oriol Angrill Jordà lives and works in London, United Kingdom.
Featured image: Oriol Angrill-Jorda, photo by © Elisabeth Salcedo
All images copyright © the artist