Parent's Parents is a Chinese street art collective from Hong Kong, which specializes in graffiti and illustration. The art of Parent's Parents is characterized by bold, animalistic characters, illustration, typography and calligraphy. Established in 2012, the collective consists of four members whose names are Ling Ysoo, Jimson, Chris and Wong Tin Yau. They met in school.
The show Somedays Somedaze at Above Second Gallery in Hong Kong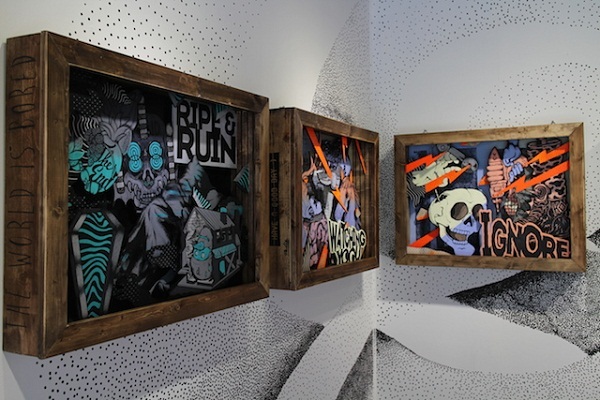 The young artists always liked street art, drawing characters and typography. They come from different sylistic backgrounds, however, they complement each other in order to create unique and powerful artwork. They often include the phrase 'Good Days' in order to encourage the citizens of Hong Kong. Parent's Parents produces paintings, drawings, murals, illustrations and leather crafts, such as bags and wallets. Their pieces feature fantastical characters, fragments of text in English and collage.
The young artists' works are influenced by street art, comics and the life in Hong Kong. They also draw inspiration by surfing the internet and social media.
The mural created for The Ovolo Southside Hotel in Hong Kong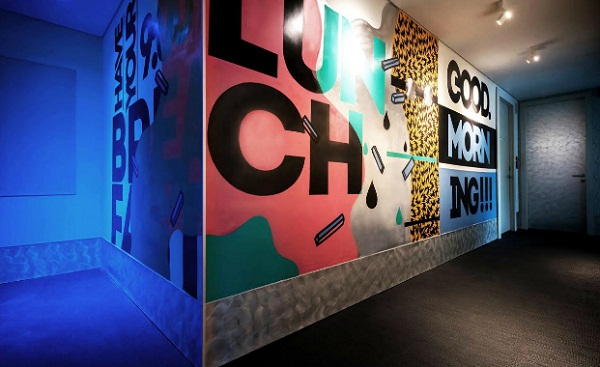 Their art can be found on the street, on the walls of hotels and restaurants, at festivals, and at galleries. In 2014, together with Kristal Raelene Melson, an artist from Singapore, they exhibited their works in a show titled Somedays Somedaze at Above Second Gallery in Hong Kong. They painted the walls of the gallery and exhibited six pieces, which consisted of three-dimensional shadow boxes and hand-cut wood. Each box focused on a different theme, such as religion or mass media.
The members of Parent's Parents live and work in Hong Kong.
All images copyright © the artists