You may not know him by the birth name of Pieter Janssen, but you will probably hear a bell ring when you hear his alias Parra - this is a famous Dutch illustrator, painter and animator that has been creating amazing pieces of art for over two decades now. He found himself under the public scope for his post-Pop representations populated by mutated figures with elongated beak-like noses and a uniquely simple style of dominant colors. Known for his wide scope and variety, Parra has been creating both fine arts and things as simple as T-shirts, making him a household name in both sneaker stores and art galleries around the world.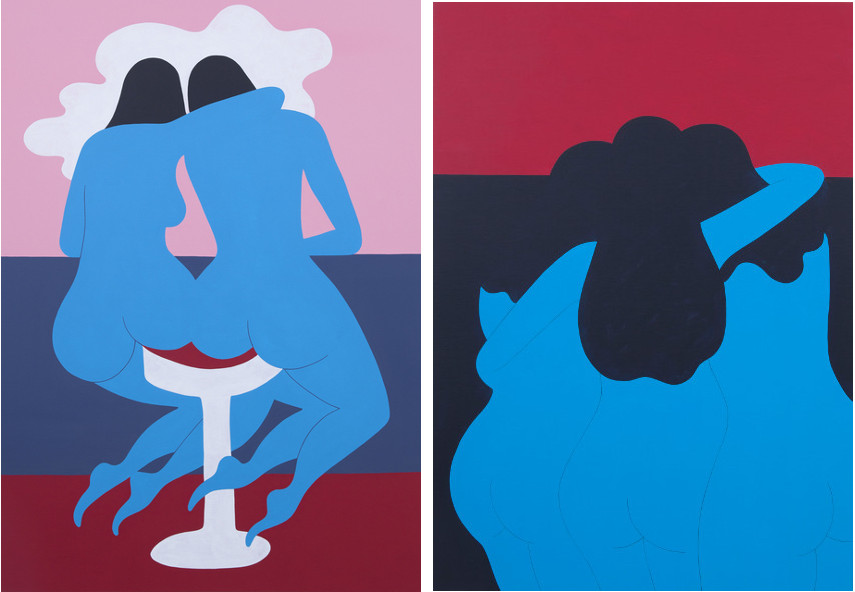 Before Pieter Janssen Was Parra
Pieter Janssen was born in Maastricht, The Netherlands, during the year of 1976. Long before he became Parra, Pieter started drawing and designing posters for the ever-present music scene of Amsterdam. Janssen has been doing that job ever since the early 1990s and that experience will prove to be critical for his future career. Referenced by his musical flyers, the artist was commissioned by the San Francisco Museum of Modern Art (SFMoMA) in 2012. The job that was asked from Pieter was to create a 60-foot indoor mural the artist later titled Weirded Out - this remarkable piece is still a part of SFMoMA's permanent collection. What helped Janssen shine is the past experience of designing posters in Amsterdam - he relied on his signature hand-drawn approach to illustration to get the job done. After the initial success with the San Francisco Museum, Pieter went on and collaborated with such brands as NIKE and InCase. Such agreements and deals really put his name on the map of the most wanted artists out there. Soon after that, Janssen created the pseudonym Parra and has been using it ever since. He became famous for his witty and frank interpretation of glamor, pop culture and mass consumption - as well as the fact he was simultaneously active on two fronts, one of the fine arts and the other of popular clothes designing. By the details you've seen so far, you can already assume that Janssen is pretty much self-taught - which is very remarkable when you consider the amount of talent he developed and the kinds of commissions that have come his way over the years.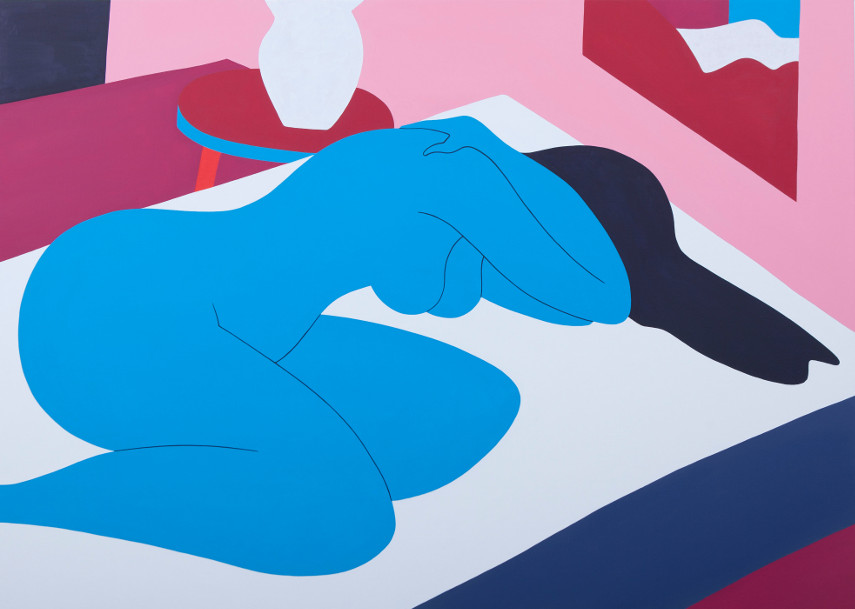 Parra's Work In All It's Glory
By Parra's own admission, what inspires him the most is the everyday and the awkward - whether he finds it somewhere on the internet, tucked away in a chapter of some book or in the events he accidently stumbles upon during regular walks outside. Finding motivation in such general things gives Janssen much room to exaggerate what he perceives, to install irony and humor into themes every one of us can relate to. If we were attempting to analyze Parra's work, we would have to say that it heavily relies on contrasts and the effects caused by them. His pieces are simultaneously figurative and abstract, both colorful and plain - there is something beautiful in the way Janssen finds these balances. His pieces are intentionally created to seem simple, but do not be fooled - every painting has a deeper meaning and Parra's organization of compositions is excellent. For obvious reasons, Parra's images have been often compared to those of Keith Haring and Victor Moscoso - although there is no denying that Pieter Janssen has a style of his own that does not allow easy associating with any artist out there. It should also be noted that Pieter Janssen is a co-founder of cult label ByParra and is a member of two electronic music groups - Le Le and Mich. Parra's works have been exhibited in galleries across Europe and North America for years now, never failing to attract much attention and eager audiences. One of the most iconic shows so far in his career is the And wait for something to happen exhibition that displays pieces with featured chubby females experiencing both the normal and abnormal in a metaphoric and literal sense. If you are interested in viewing his work, you can do that by visiting Parra's second exhibition at Ruttkowski;68 gallery. The show is titled I can't look at your face anymore and is a multimedia showcase of work that includes canvas, sculptures and objects.
Parra's paintings rely on seemingly simple coloration, heavy contrasts and intelligent compositions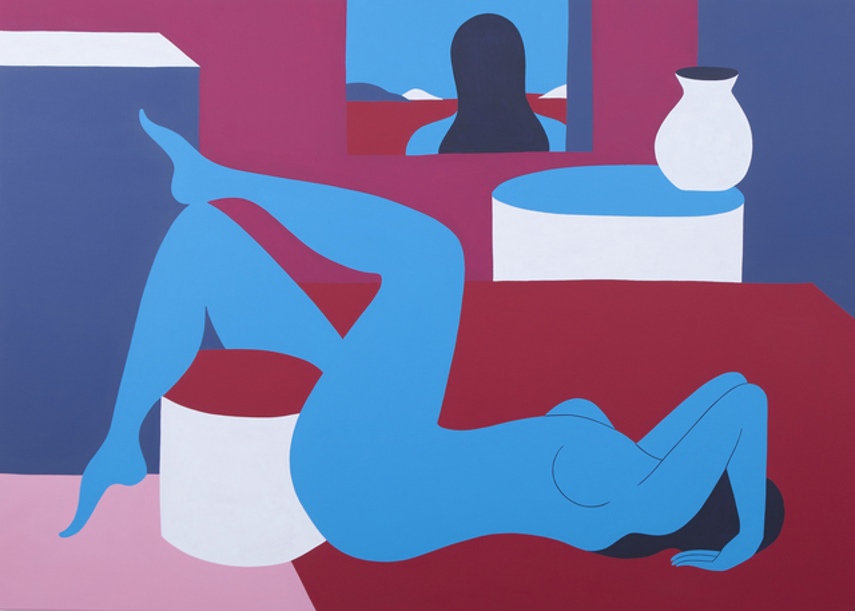 An Excellent Artist On Few Fronts
It's impressive how Parra managed to find success by translating his eccentric approach and style into fine art works. Most artist would find this sudden change a hard one, but this does not seem to be the case for Pieter Janssen. Parra has been able to achieve something many of his fellow artist have not been able to do so easily - to establish a style that is both completely recognizable and unique. No matter if he is working in clothes design, simple drawing, painting, animation or sculpture, Parra creates an enigmatic and seductive style that defies easy categorisation. It should also be noted that Parra is still quite young, so we can expect to see many new and original things from him in the future. It will be interesting to see where will his style take him next.
The artist is represented by Galleria Patricia Armocida in Milano, Italy.
Parra lives and works in Amsterdam, The Netherlands.
Featured Image: Parra - Photo of the artist - Photo Credits The Hundreds
All Images Courtesy Of Parra