Pasta Oner is a Czech author primarily known for his colorful street art and impeccable murals which he has been flawlessly creating for some time now. Although he initially started out as someone who exclusively creates street work, Oner has slowly been expanding his artistic range for the last decade or so, adding new kinds of artworks to his portfolio that quickly got richer with the introduction of paintings and sculptures. The 32-year-old street artist has roots in the early 1990s Czech graffiti explosion as his street apprenticeship occurred during this time - nowadays, he is massively contributing to the same scene, leading the direction of the ever growing movement of street art.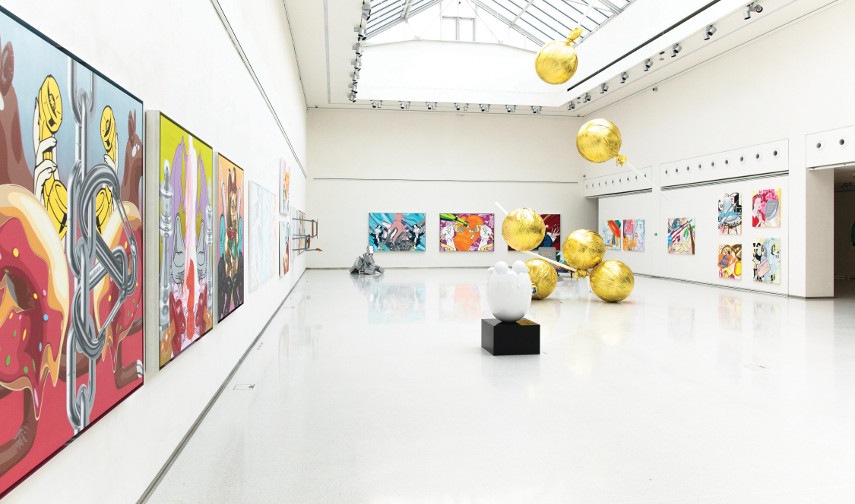 Early Life of Pasta Oner
Fortunately for young Pasta, his mother's job at a successful airline company resulted in her regularly traveling abroad and bringing back items for her appreciative son. These items, many of which the street artist still holds in his possession, were a major source of inspiration and they play a big role in his creative process to this day. The artist himself spoke about his childhood in a few interviews, stating the following during one of them: I was lucky, my mother was traveling a lot for work and would always bring back exciting gifts. I was fascinated with the colors, lines and names of the items my mother would bring back from her trips. Oner's mother would often bring back New York City graffiti magazines with her - they were filled with images of the NYC streets, trains and subways literally overflowing with bright, vibrant colors and shapes. These pictures inspired the young Pasta to dabble in the fledgling local scene - little did he know that he will soon become a major part of it.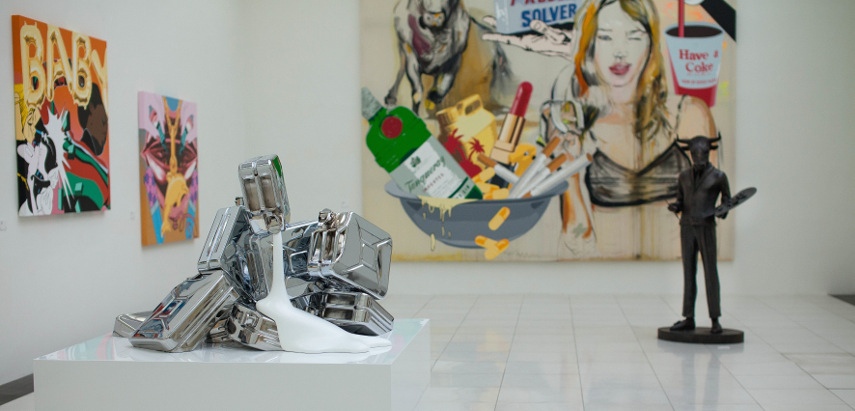 Colleagues and Style
By 1993, Prague's graffiti scene was in full swing with graffiti writers traveling from Germany and surrounding EU countries to take advantage of the relaxed graffiti-tolerating laws in the Czech Republic. The teenage Pasta soon found others to join him in his extra-curricular activities and many of these companions are still a part of Oner's artistic practices. The most important names of this group are Jan Kaláb, Michal Škapa, Xdog, Zipper, ZEB one and Only one. Stylistically speaking, Pasta's use of colors, characters and text remind us a little of the pop art that Andy Warhol was once known for. Due to those charactertics, the work of Pasta Oner is almost instantly recognizable despite the traditional attempts of the street artist to remain anonymous.
Pieces made by Pasta Oner are almost instantly recognizable due to their unique visual vocabulary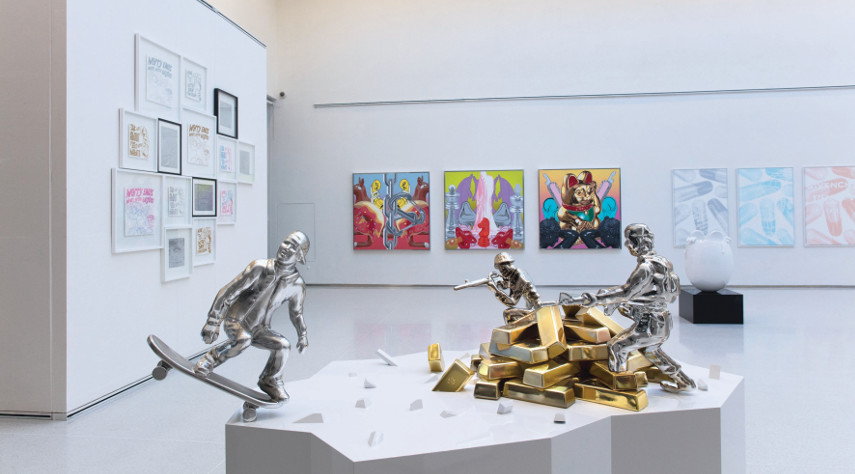 A Milestone of Czech Street Art
Although this is true for most street art scenes around the world, Czech streets are particularly shrouded in mystery. Undoubtedly, this is the key ingredient that makes this scene so rich and intriguing - everywhere you turn, chances are that you will end up looking at a remarkable piece of street art and you will probably have no idea who is the author. Pasta Oner is a prime example of such an artist who is willing to take a long step back and let his art do the talking - this is why many street art experts and pundits find this man's humble yet remarkable talents so splendid and pivotal to the Czech Republic scene.
This artist is represented by Urban Spree Gallery.
Pasta Oner lives and works in Prague, the Czech Republic.
Featured image: Pasta Oner - Photo of the artist in front of his work - Image courtesy of The Urban Spree Gallery
All images courtesy of The Urban Spree Gallery.