Patrick Oudin is a French artist, now living and working in Gold Coast, Australia. He creates paintings, drawings and collages.
Acrylic on canvas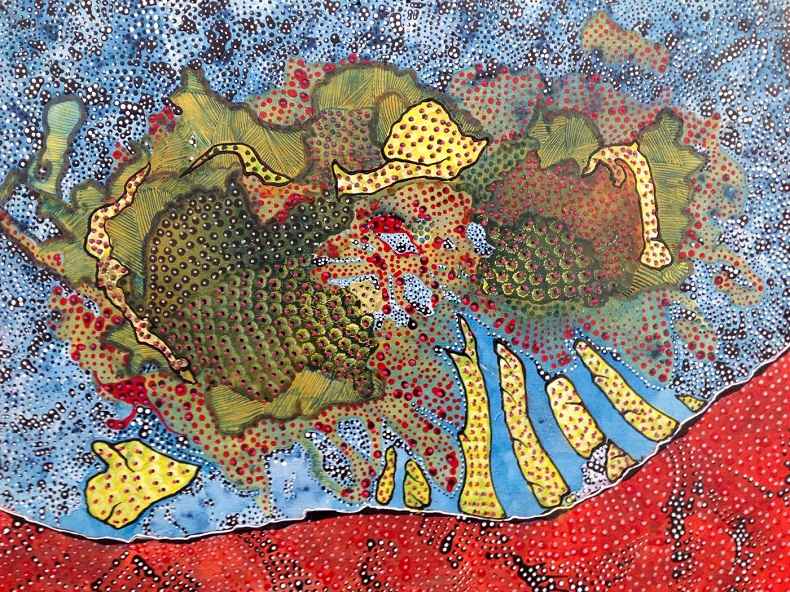 Dreamlike figures, portrayed in his unique works resembling stained glass, represent his dreams and torments, consciousness and unconsciousness. His aim is to paint what cannot be seen and said. He uses acrylic paint on both canvas and paper.
Oudin exhibited his works in France, Australia, Belgium and Switzerland. His art is represented in private collections worldwide, in Australia, United States, Japan, Spain, New Zealand, Germany, Switzerland and France.
Acrylic on paper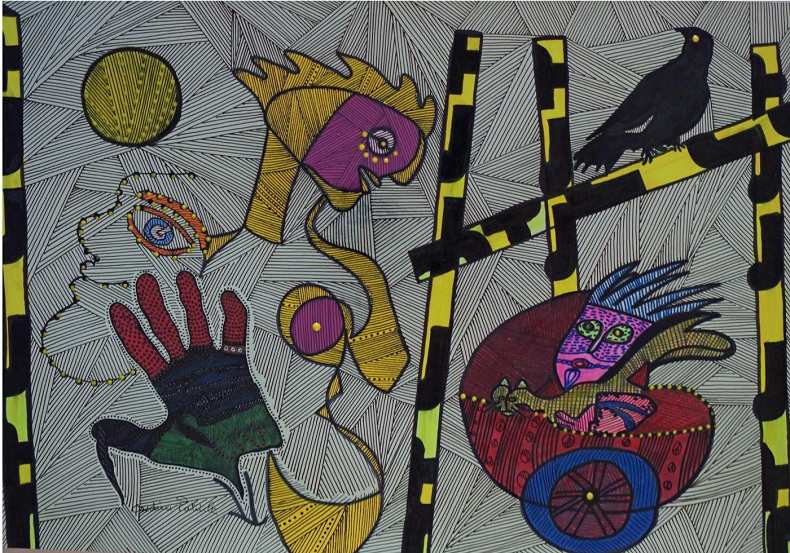 The artist is represented by 19 Karen Contemporary Artspace in Gold Coast, Australia.
Patrick Oudin has been living and working in Australia for 14 years.
All images courtesy of the artist and 19 Karen Contemporary Artspace