Truly disappointed with Impressionism, claiming that the European painting had become imitative and deprived of symbolic depth, Paul Gauguin turned to the art of Africa and Asia in a pursuit for the primitive style. Leaving his wife and five children, he had worked for a short time on the Panama Canal, before sailed to tropical islands of Tahiti and Marquesas in French Polynesia. In the focus of his interests were young native girls who were his models and lovers. Inspired by the primitivism of this land, both physically and spiritually escaped from his heritage, Gauguin left the post-Renaissance postulates, paying no attention to perspective or gradations of colors and shadings. Distancing from Impressionism, his work is recognizable for his experimental use of color, semi-decorative approach and Synthetist style.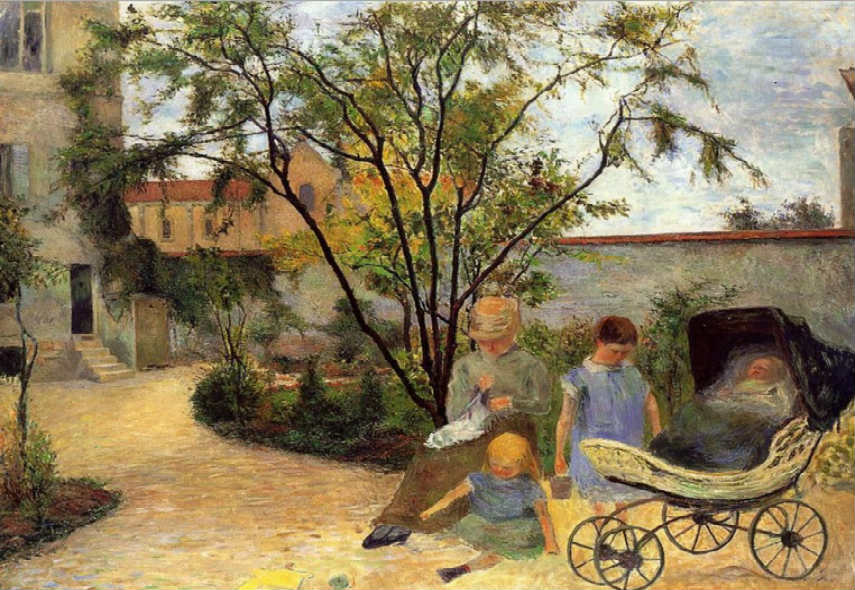 The Amateur Painter
Born in Paris, his family soon after moved to Peru. His father was a journalist and after his death on the way to South America, at the age of seven, Gauguin returned to France with his mother. After he finished his formal education, he joined the French Navy and later worked as a stockbroker. Being a self-taught, painting was a hobby which during the time became his only interest. When one of his works was accepted in the Salon of 1876, he met Camille Pissarro who introduced him to other impressionists. Gauguin exhibited in Impressionists show held in 1881 and 1882, but it passed unnoticed.
His work is recognizable for his experimental use of color, semi-decorative approach and Synthetist style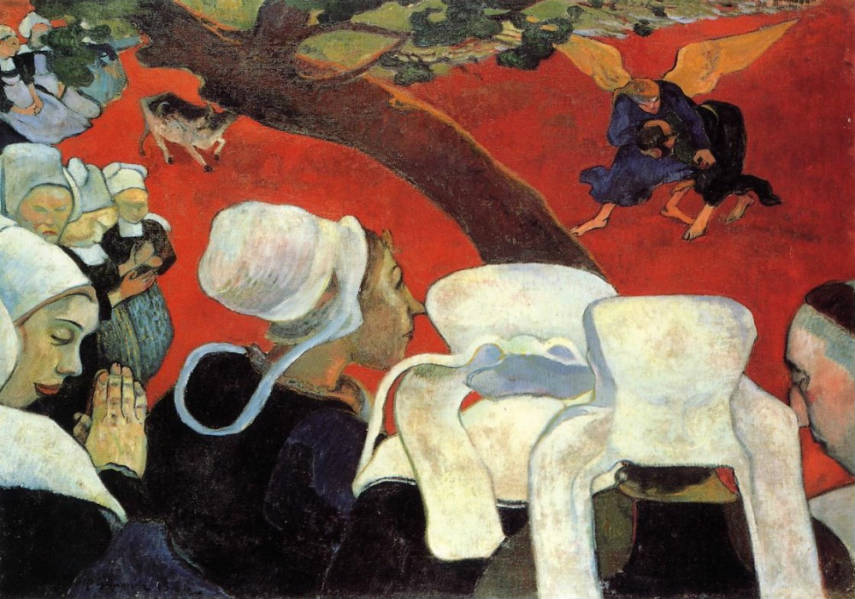 Emerging Artist
Leaving his job of a stockbroker, he was fully devoted to his art. In 1888, he created one of his most impressive painting, Vision of the Sermon, depicting the biblical tale of Jacob wrestling with the angel. Afterward, follow the other Biblical stories, as The Yellow Christ, prominent representation of Crucifixion, familiar and often exploited theme. In that time, Gauguin shared his living and artistic space with Vincent Van Gogh, residing Van Gog's yellow house in Arles. Their companionship lasted for nine weeks and after the serious fight, when his friend pulled out the razor blade, Gauguin had left. The two artists newer saw each other again.
For some time, Gauguin shared his living and artistic space with Van Gogh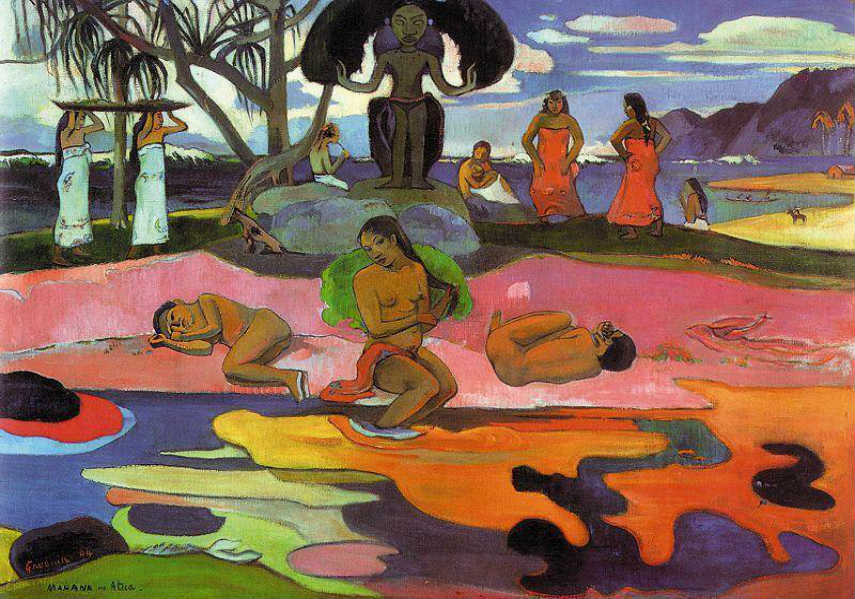 Searching for a Tropical Paradise
Searching for the escape from artificial and conventional, frustrated by the lack of recognition, he left Europe in a quest for tropical paradise. He has settled among the natives, borrowing the elements and symbols from their culture. In 1893, he returned to France with the aim to show some of his new works. The critic was divided and he wasn't able to sell much. In 1897, Gauguin created his masterpiece Where do we come from? What are we? Where are we going?, the painting which represents the culmination of his thoughts. Conceived to be read from right to left, this monumental piece represents three female figures which symbolize the questions in the title, depicting the human life cycle.
Three female figures symbolize the questions in the title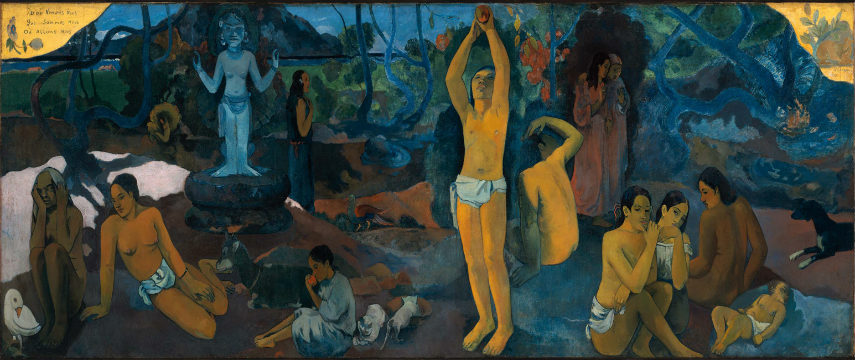 Posthumous Recognition
In 1901, Paul Gauguin moved to the Marquesas Island. Experiencing several heart attacks, his health was getting worse because his advanced case of syphilis. In that time, he painted landscapes, still lifes and figure studies, avoiding the themes of lost paradise. He died suddenly on May 8, 1903, alone and nearly out of money, in his isolated cottage in Hiva Oa on the Marquesas Islands. After his death, his art started to receive great acclaim, probably thanks to Pablo Picasso and Henri Matisse who stated interest and affection to his work. Two posthumous retrospective exhibitions held in Paris in 1903 and 1906 had a stunning influence on the French avant-garde. His legacy is of tremendous importance and today, his paintings reach the prices of tens of millions US dollars in the auctions.
Featured image: Paul Gauguin - Self Portrait: Les Miserables, 1888, photo credits mystudios.com
All images used for illustrative purpose only