Paul Puccio is an Italian sculptor and furniture designer, best known for his elegant figures sculpted in onyx, bronze and marble. He keeps being inspired by the women figure and beauties of nature.
Paul Puccio's bronze and onyx sculptures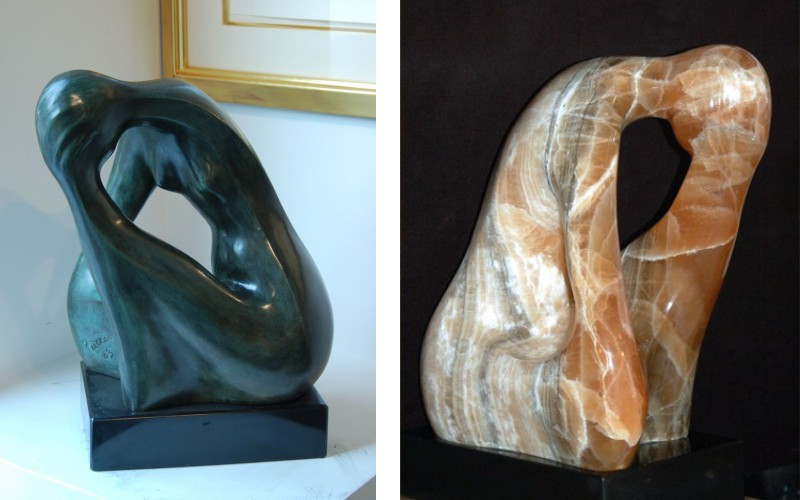 Born in 1934 in Sicily, Puccio became interested in stone-shaping when he was barely five years old. He began working alongside his grandfather in his Sicilian marble shop. The family immigrated to the States in 1950, and a short time after, Paul's father established Puccio Marble & Onyx, Inc. Young Paul saw a great opportunity in this business, and decided to further explore his artistry.
Often compared to Constantin Brancusi and Henry Moore, Puccio's style has evolved from figurative to abstract over the course of years. He adapts to the physical characteristics and beauty of each piece of stone he works with, carving and sculpting it into work of art. Puccio is also significant because he invented and patented, both in the US and Italy, a system enabling stone to be structurally fortified so as to create forms and movement that weren't possible before.
Donna Preziosa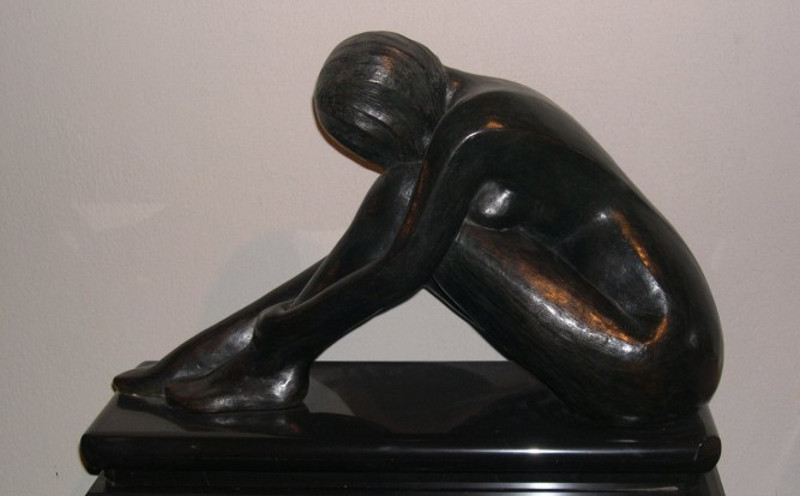 A master craftsman, Puccio also skilfully tames each chunk of stone, creating functional furniture constructions. As an example, Paul created a ten foot onyx extension table as well as other luxurious interior installations in marble, onyx, limestone and other semiprecious materials.
After 48 years of creativity and a lifetime of work in the marble and onyx interior business, Paul's dream of owning his own gallery has become a reality. Located in Manhattan's Upper East Side, Puccio Fine Art opened in 2003, and has since been a permanent home to Paul's collection of sketches and sculptures.
Paul Puccio lives and works in New York.
Featured image: Paul Puccio - Bathing Beauty (detail)
All images copyright © the artist