Paul Wright is a British painter, born in Leicester in 1973. He is best known for his portraits, visible brushstrokes, large-scale works and streaks of unblended colors. His subjects also include still lifes and interior scenes.
Wright went to Falmouth School of Art from 1992 to 1995, where he obtained his Bachelor of Fine Arts in Illustration. Before that, he studied fine art at Loughborough College of Art and Design. After graduation, the artist started experimenting with works created using larger brushes. The new technique greatly differed from the techniques he had been taught during his undergraduate studies.
Still life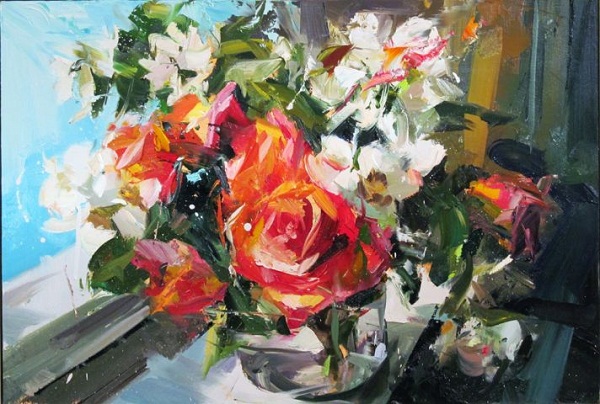 His paintings are large, expressive, realized with thick, exuberant brushstrokes, rich palette, and feature a fusion of abstraction and representation.
He was nominated for the prestigious BP Portrait Award in 2014. His works are featured in many collections, such as Standard Chartered Bank, Prudential, Texas State University, Accenture and Leicestershire Health Authority.
Paul Wright was a drawing tutor at Loughborough College of Art and Design, from 2009 to 2013. He completed two artist residencies, at Worksop College Nottinghamshire in 2003, and at Texas State University, United States, in 2010.
Simon Armitage was selected for the BP portrait award exhibition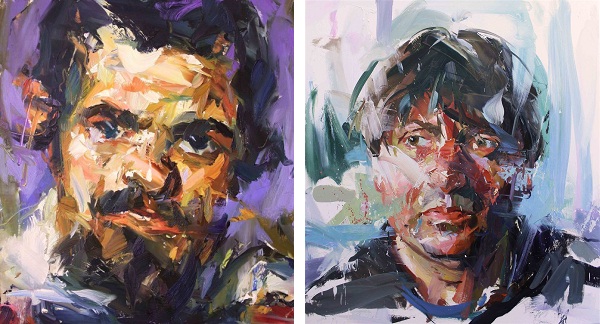 He has exhibited his paintings in numerous shows and art fairs, both in the United Kingdom and abroad, in the United States, Canada and Brazil. He participated at the London Art Fair and Art London several times, and at Art Toronto, Canada in 2012.
The artist is best known for his portraits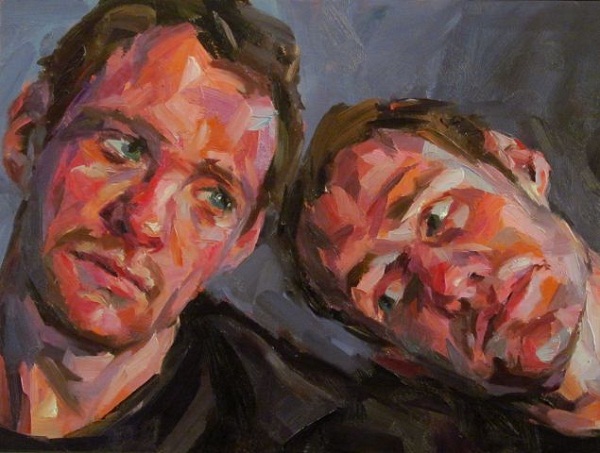 Paul Wright lives and works in his Leicester, his birth place.
All images copyright © the artist