Penelope Umbrico is a visual artist whose photo collages makes us wonder about the origin of each and every part of them. She is best known for appropriating various images on the internet and she uses the sites like Flickr and Craigslist in order to collect a variety of images which she then manipulates to construct larger images or installations. Her images offer a great commentary on the banality of consumer culture. The artist finds the inspiration for her work within the virtual space of marketing and social media - she is browsing through thousands of seductive images and ads so as to find the perfect matches for her ongoing projects.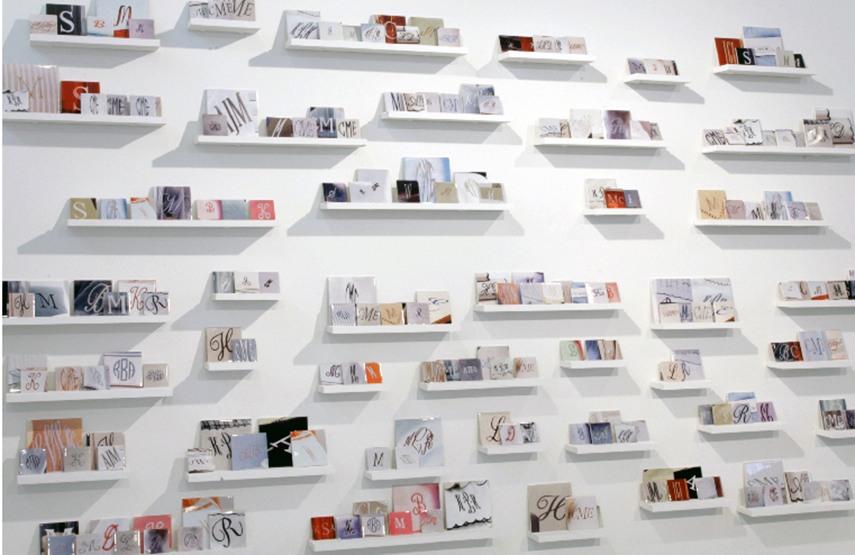 Appropriation of Contemporary Culture Photographs
Penelope Umbrico is an American photographer, originally from Philadelphia. She graduated from the Ontario College of Art and Design in Toronto, and later on earned her MFA from the eminent School of Visual Arts in New York City. She is also a faculty member in the same school's Department of Photography Video, and Related Media. In her work, she uses traditional photography along with appropriation and reproduction of found imagery, in order to explore the role of images in modern, digitalized culture. An immense number of pictures on the internet is, in a way, a collective archive of human lives, passions, and habits, a real portrait of our society. Umbrico's works, through an insightful use of appropriation, creates a unique bridge between personal and collective expressions.
The artist uses photographs along with appropriation and reproduction of found imagery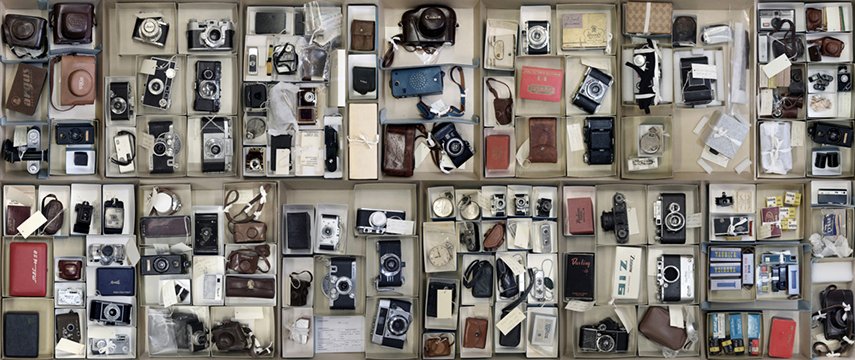 Suns from Flickr Project
Umbrico's pieces represent a reinterpretation of common consumer images because she rearranges them to subvert their meaning or transform their aesthetic value.While she's browsing through an ocean of images found on Craigslist, EBay, and Flickr, Umbrico is looking for so-called decisive moments which are in fact cultural absurdities.She finds such absurdities in the pages of mail catalogs, various brochures and online marketing and photo sharing site. She is identifying and categorizing her images before incorporating them into her ideas. For example, her best-known ongoing project called Suns from Flickr started in 2006 and she has found more than 500,000 pictures of sunsets on the photo-sharing site Flickr. After choosing the images for her artwork, she took Kodak snapshot prints of them. For each image found in Suns from Flick, the title is, in fact, the number of hits Umbrico gets while searching the word sunset on Flickr. This means that even the titles of her images offer a comment on the ever increasing use of global photo network.
Suns from Flickr started in 2006 and the artist decided to edit more than 500,000 pictures of sunsets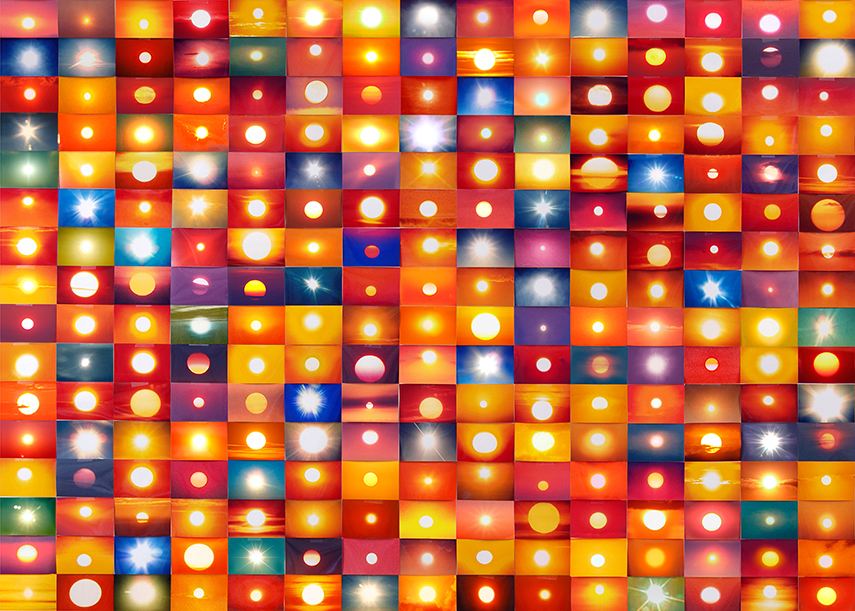 Signal Stills and Mini Film Cameras
The main focus of Umbrico's work is examining the subjects which are collectively photographed. In addition to her project Suns from Flickr, her series Signal Stills and Mini Film Cameras, from 2011 and 2012, are famous as well. Signals Still is a series of selected images of the TVs for sale on Craigslist. The artist was drawn to these TVs because they were turned on but they didn't show any image, only signal. These TVs are eerie in the sense that they are present but mute – they simply exist, without telling any stories. Her other project, called 136 Mini Film Cameras, was taken took at the Smithsonian Museum during the artist's Smithsonian Research Fellowship. The small cameras Umbrico photographed were obsolete, old-fashioned, boxed, and archived. She added the Photoshop Old Style filter to underline the nostalgic feelings these cameras evoke, especially when seen together in a large group. She also put these cameras in a vitrine, to emphasize their passive condition.
Signals Still is a series of images of the TVs for sale on Craigslist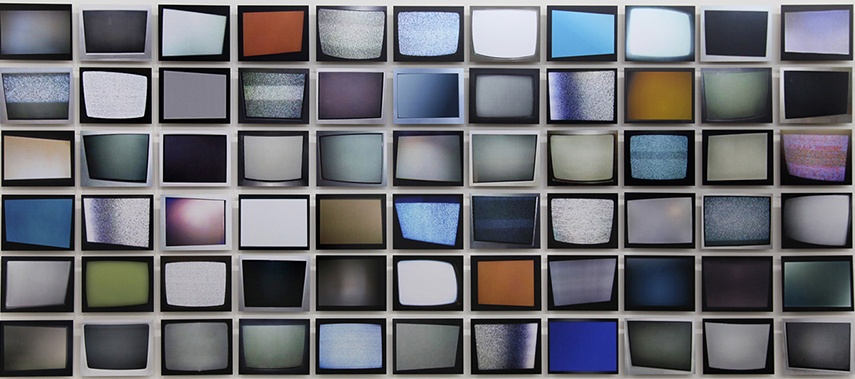 Aftermath of Modernism
The consumer items Umbrico photographs represent a closer look inside the aftermath of Modernism. Initially, these products were the signs of efficiency, speed, and productivity, but they ended up bringing the dystopic results, such as technological breakdown, ecological disasters, but also social alienation. The artist, through her innovative use of photography, reminds us of many implications of consumerism. Her work is highly esteemed and it can be found in many public collections, such as the Guggenheim Museum, International Center of Photography and Metropolitan Museum of Art, to name a few.
Penelope Umbrico lives and works in Brooklyn, New York.
Featured image: Penelope Umbrico's portrait - image via museemagazine.com
All other images courtesy of the artist.