There's far more to art than its initial impression on the senses. Although people might rather witness an enticing piece of artwork, artists doubtlessly perform a certain kind of exploration in their work, conveying a message regardless of which side of the beauty it stands on. However, some delve into the rebellious offset of art, casting aside the visual and auditorial allure in order to explore deeper meanings of subjects of their work. Pepo Salazar is one such artist of Spanish origin, working with a number of media in order to convey and explore certain thematic through his art.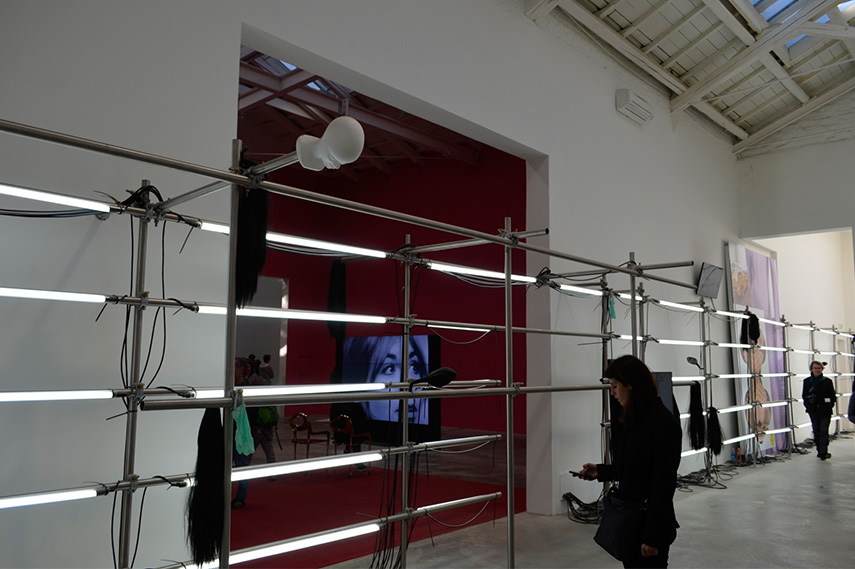 Iconoclastic Imagery
Forming his artistic practice around several different methods of portrayal, Pepo Salazar focuses more on the attitude of the piece and what it is referring to than the physical form it will assume. In an anti-aesthetic, direct manner, his display of a single piece is often comprised of several different media, some of which include soundscapes, assemblages, installations and performances made out of video, sound, metal, fluorescent tubes, and other various materials. Assaulting the senses with an overflow of information, the artist successfully creates confusion as he references a number of social phenomena, largely the influence of mass media and consumer culture in contemporary times. Inspired by the punk culture and its iconoclastic imagery, Salazar's work provides a critical point of view and stimulates thoughts in those that perceive it.
Pepo Salazar's single piece is often comprised of several different media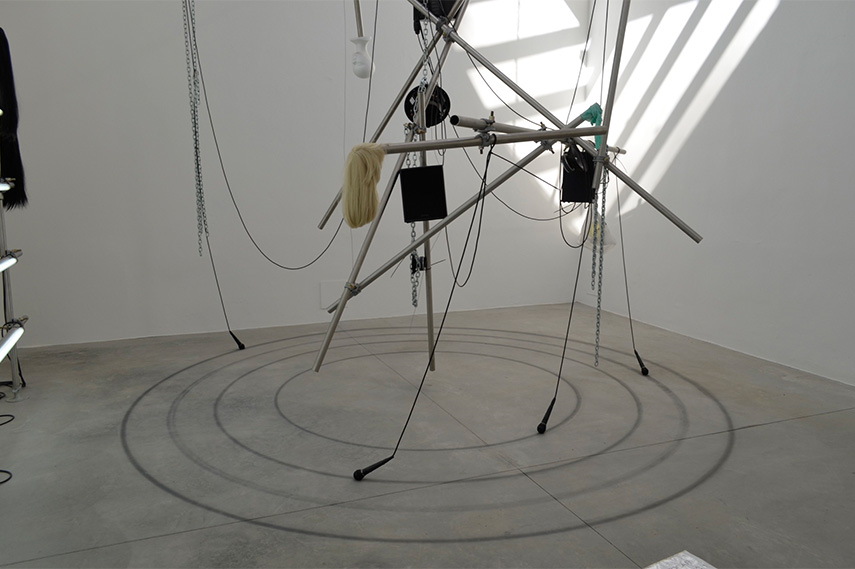 True Meaning of Words
Although he mixes in a lot of different elements in his work, a constant that reoccurs in each one is the manipulation of words. Permeating his art through all of its various media, wordplay assists the confusion of the overlapping layers of information as Salazar plays with their meaning, position, and form. With a number of both solo and group exhibitions behind him, as well as having been included in the 56th Venice Biennale in 2015, Pepo Salazar pushes his practice forward providing us with more stunning and unexpected artwork.
Pepo Salazar lives and works in Paris.
Featured image: Pepo Salazar. All images credit the artist.