Abstraction is a powerful feature in the artist's dictionary. This way of expressing was established during the first half of the 20th century and is a phenomenon that marked art history. The work of Per Kirkeby is in many ways that of an abstraction - his works are extremely expressionistic, done very impulsively and have very little to no form. But to call Per's art an abstraction is a bit of a mistake, cause that limits his work that should not be confined to any one style - during his long career, he experimented with many different creative principles. Kirkeby is one of the most influential artists of modern art and is Scandinavia's most highly acclaimed living artist.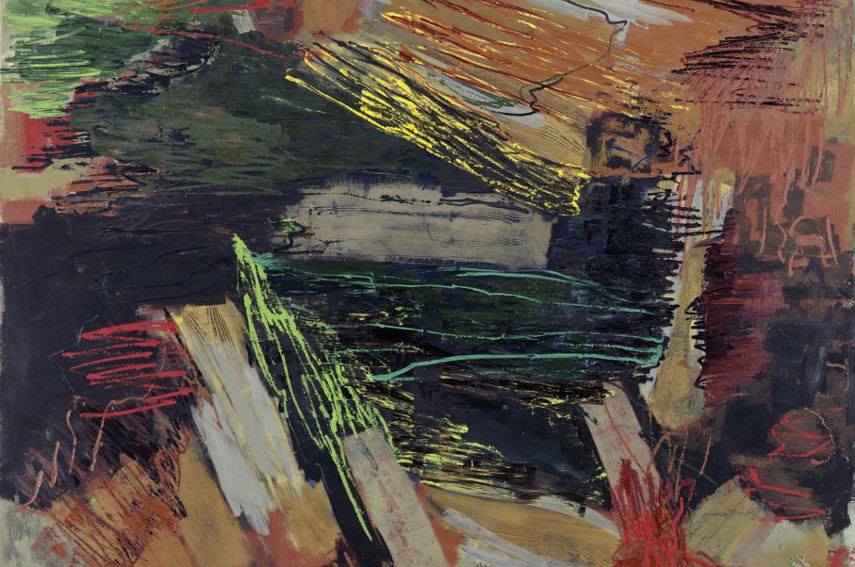 Science VS Art
If we were to explain what Per does in one short sentence, it would be that Kirkeby is a painter, sculptor and printmaker. But that is only the basis of his work - Per also has massive experience in drawings, films and books. But we're getting ahead of ourselves. Kirby was born in pre-war Copenhagen during the year of 1938. Since his early childhood he was attracted by precise sciences and mathematics, and by the time he grew to teenage years, Per decided he would become a geologist. Per applied and enrolled at The University of Copenhagen, eventually graduating with a master's degree in geology during the 1964. Before starting his art career, Per was involved in geological work in Greenland, but in 1972 he decided to turn the page of his life on the artistic chapter. Since Kirkeby was originally trained as a geologist, he brought with himself into the art world a vast knowledge natural phenomena's, landscapes and biological forms - all this served as the basis of his visual lexicon. We also must take into the account that Kirkeby is a well-traveled artist - he was a part of expeditions in places such as Central Asia, Iceland, Central America, and the Mediterranean. All this can be evidenced in his artwork. After only two years of creative attempts, Kirkeby managed to hold his first exhibition at the Michael Werner Gallery, in Cologne, Germany. This time spent in Germany is probably the most influential trip Per ever went on - it was here he met the wild works of Caspar David Friedrich and started painting still-life compositions.
The 20 Per Kirkeby bronze sculptures at Kalvebod Brygge in Copenhagen
Trying To Define Per's Work
Before facing the Casper's romanticism, Per was, by his own acclaim, influenced by the Pop art of the 1960s, as well as Tachism and Abstract Expressionism. This wide variety of inspirations are visible in the vigorous brushwork and chromatic beauty of his, mostly untitled, paintings and the sensuous modelling of his rough black bronzes, that actually have earned him the title lyric expressionist. Since the day one, Per's paintings have tended towards the abstract. What we can identify in most his works with certainty are landscapes and female figures - the rest is open for discussion. Throughout his career, Kirkeby used a vast range of different media. Best known for his oil paintings, drawings, and prints, dense textures of his images' surfaces mimic the geological forms he studied at he Copenhagen University. When compared to the poetic and dramatic character of the paintings, Per's sculptors are full of unusual clarity. They make strong reference to traditional Danish housing systems, as well as Mayan architecture - probably connected somehow to the science he chose to study. His tendency to experiment and his love for conceptual painting and sculpting led him to execute a series of works unlike anything the public has ever seen, and he published poetry, essays and travel books on regular note. He also made quite a few successful television and full-length documentary films. Per wrote a couple of artists diaries and guides, such as the 'picture novel' Landskaberne ('Landscapes'; Copenhagen, 1969).
An interview with Per who is explaining one of his works
Wide Recognitions
From 1978 to 1989, Kirkeby taught at the Karlsruhe Academy of Fine Arts and then went to teach at the Städelschule academy, in Frankfurt, Germany, until 2000. Kirkeby has received a number of awards, such as the Herbert-Boeckl-Preis (2003), for his lifework, the Coutts Contemporary Art Foundation Award(1996), and the Henrik-Steffens-Award 1996. Over the years, Kirkeby has been involved in numerous exhibitions in diverse places all over the world. Some of his exhibitions include those at the Royal Museum of Fine Art, in Copenhagen, Denmark (1975), Stedelijk Van Abbemuseum, in Eindhoven, the Netherlands (1982), Michael Werner London, in England (2008), and Julius Werner, in Berlin, Germany (2009). Many public collections hold Kirkeby's works all over the world, in diverse places such as the Metropolitan Museum of Art, in New York, NY, the Tate Gallery, in London, England, and the Centre Pompidou, in Paris, France. Kirkeby is represented by prestigious museums around the world including Stedelijk Museum, in Eindhoven, Netherlands, Tate Gallery, in London, England, and Ludwig Museum, in Cologne, Germany. Not many artists can pride themselves with such representation, especially not the ones that still live. In a sense, Per Kirkeby is a living legend.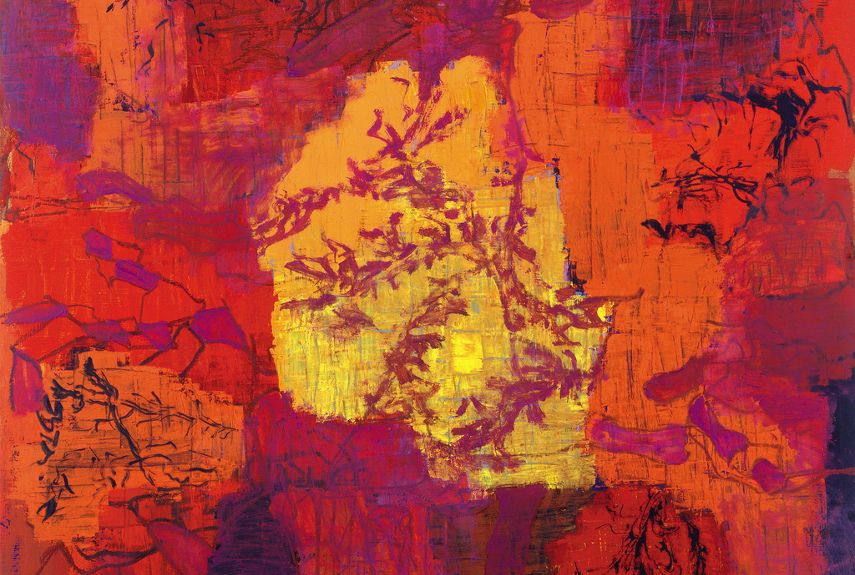 Appreciating Per In His Fulness
Equally trained as a geologist and an artist, Kirkeby is an artist of eminent sensuality, creating richly layered canvases filled with prodigious detail and animated by an unequaled material quality of color. He is not only a leading painter, sculptor, and printmaker, but also a prolific writer, poet, and filmmaker. Such vast experience is only matched by the successes he had in those fields of work - Per was not only involved in a verity of things, but he actually reestablished many of them from ground up. Abstract painting and sculpting, printmaking and experimental documentary films probably wouldn't be the same if we weren't as lucky to have Per Kirkeby. But fortunately for the art scene, that was not the case - Per was and still is one of the most defining artists of our time.
The artist is represented by Michael Werner Gallery in London, England.
Per Kirkeby lives and works in Copenhagen (Denmark), Amisco (Italy) and Frankfurt (Germany).
Featured Image: Per Kirkeby - Picture of the artist - Photo Credits Kunsteder
All images used for illustrative purposes only.