Pete Doherty is a self-taught Canadian photographer and photojournalist, best known for his black-and-white images of boxing, depicting emotions, training and everything that happens around the ring. As a former fighter himself, Pete is able to empathize with the range of emotions that a boxer must endure, and translate those emotions into his images, capturing the soul of the sport.
Photography by Pete Doherty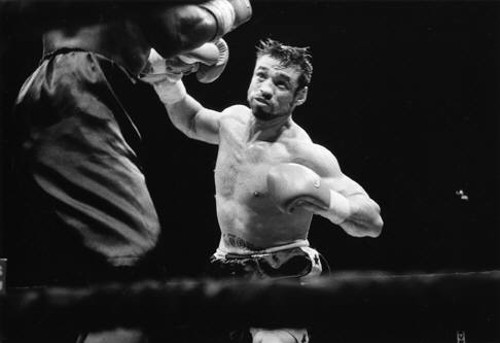 Pete Doherty was born in Ottawa, Canada in 1964. He studied at OCAD – Ontario College of Art and Design in Toronto, and graduated in 1986. But after his first contact with the boxing world, the photographer abruptly tossed his darkroom days aside and devoted his time and energy into a newfound love – fight. Pete tried to become a successful amateur boxer, but his boxing career never took off the way he imagined. He was too small and too light in weight most of the time to find an appropriate opponent. After retiring from his amateur career, Doherty returned to the boxing ring this time with his camera in hands, and started capturing candid emotions of fighters and other people in the boxing world.
Photography by Pete Doherty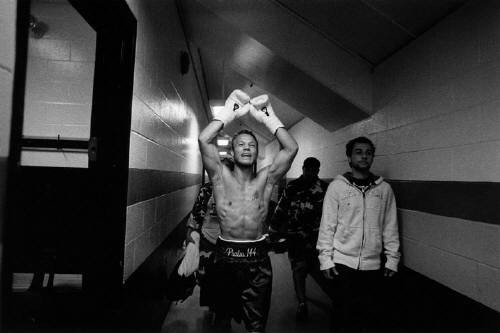 Speaking of boxing, Pete Doherty said: "I loved it right away, there was just something that happened inside of me, and it's corny, but I knew I was home and I've loved it ever since."
Photography by Pete Doherty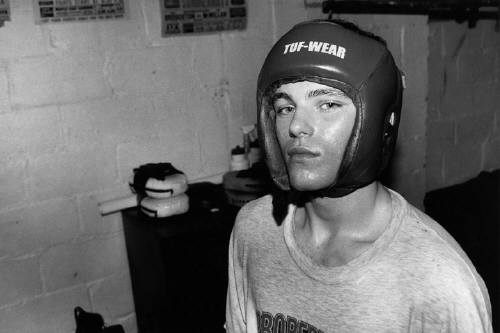 Pete Doherty's images were exhibited in many group and one-man shows, mostly in Canada. His photography is in a collection of Portrait Gallery of Canada, Ottawa, ON and Wedge Curatorial Projects, Toronto, ON. He is at the moment working on a boxing book, and hopes to complete it in the near future. Doherty is represented by Stephen Bulger gallery, located in Toronto.
Pete Doherty currently lives, trains and works in Toronto, Canada.
Featured image: Pete Doherty - Orangeville Agricultural Centre, Ontario, 2000 (detail)
All images courtesy of Stephen Bulger gallery