Peter Anton is an American contemporary artist best known for his large-scale sculptures of food, especially chocolates and other sweets that stimulate viewer's memories, dreams and desires. His colorful, masterfully executed and highly detailed pieces glorify the significance and allure of food within people's lives.
Dark Milk Bars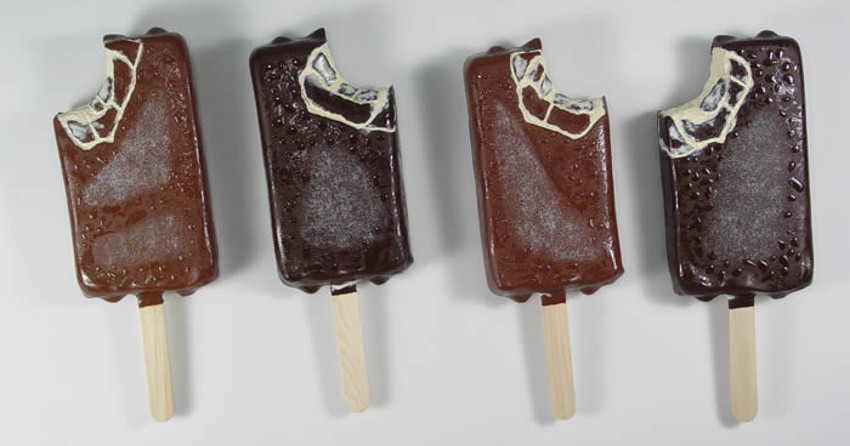 Born in New Haven, the U.S. state of Connecticut, in 1963, Anton studied filmmaking at the University of Bridgeport. Fascinated by the important part food plays in people's daily lives and throughout history, Anton began making his mixed media sculptures in the early 1990s. To date, his sculptures include everything you can possibly imagine, from ice cream, lollipops, donuts and cakes to pizza, bacon, fried eggs and hamburgers.
Anton's process of work is very specific – the artist starts with the process of eating, feeling, smelling, dissecting, and studying a new food over and over again so as to familiarize himself with a new subject. After he decides what materials and processes to use in order to get the effects and look that he demands, the artist starts with the long process of carving, sculpting, sanding, constructing, and painting his assorted media works.
Boxed Chocolates by Peter Anton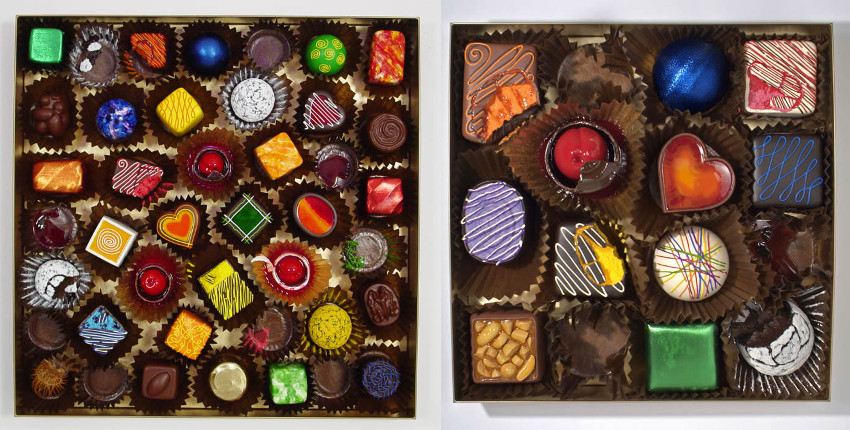 Peter Anton's work has been included in many individual and collective shows in galleries and museums throughout the United States and beyond. Some of his solo shows was on view in Guy Pieters Gallery, Knokke, Belgium; Gallery Valentine, East Hampton, NY; Unix Gallery, New York, NY; Museum Jan Van Der Togt, Amstelveen, The Netherlands; Scott Richards Contemporary Art, San Francisco, CA; Galerie Ralph Schriever, Cologne, Germany; and Galerie Pergolese, Paris, France, among others.
One of his latest solo show was The Foodhist Temple at Unix Gallery. The show was on view in April 2015.
The Foodhist Temple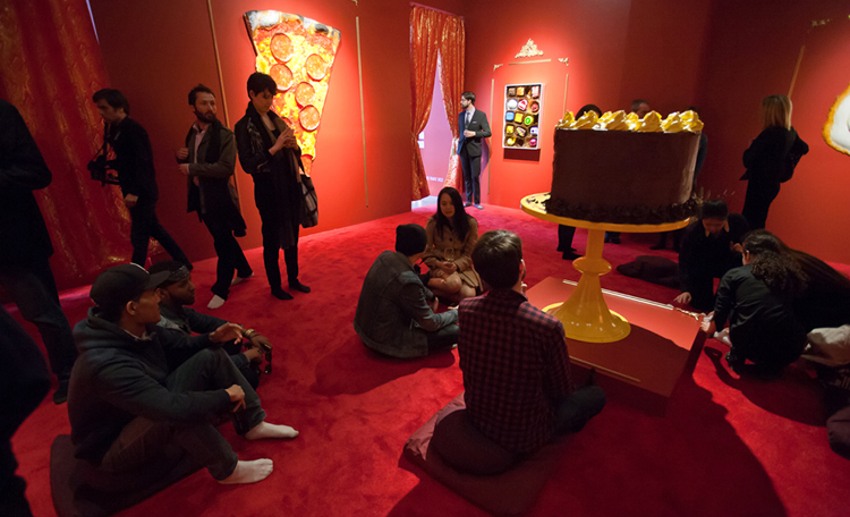 His work was included in group exhibitions at William Benton Museum, Storrs, CT; Bank of America Center, Houston, TX; Schloss Gottorf Museum, Schleswig, Germany; Keszler Gallery, New York, NY; Strathmore Museum, Bethesda, MD; and Madden Museum of Art, Denver, CO, to name a few.
His sculptures are also featured in corporate and private collections, such as Kemper Museum of Contemporary Art; the Jordanian Royal Family; and the Portland Museum of Art, among others.
Peter Anton is represented by Unix Gallery in New York.
Cakes by Peter Anton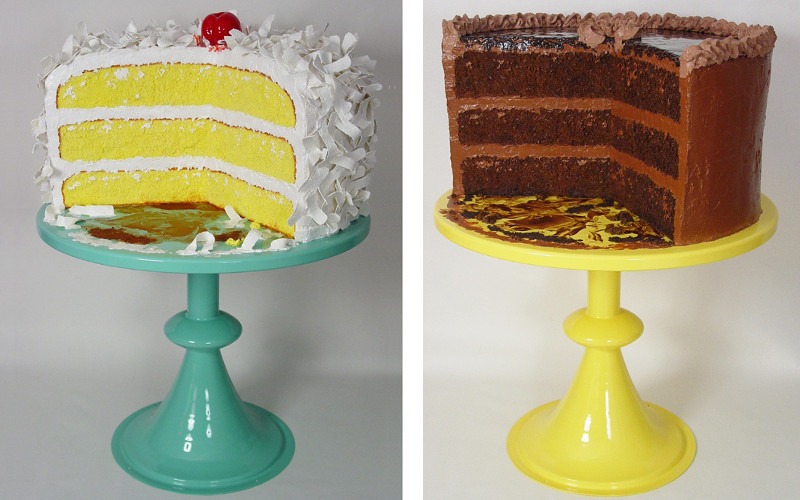 Peter Anton is currently based in Connecticut.
Images Courtesy © Peter Anton