Drawing his inspiration from nature, Peter Arnoud Bensen makes miraculous art pieces with his two hands and directly from the heart. This successful designer creates woodwork, furniture, and sculptures that combine the warmth of the natural wood with other materials that he integrates into his works aiming to produce new solutions. Being an avid problem solver, he always strives to satisfy the needs and besides beauty, his objects often possess usefulness.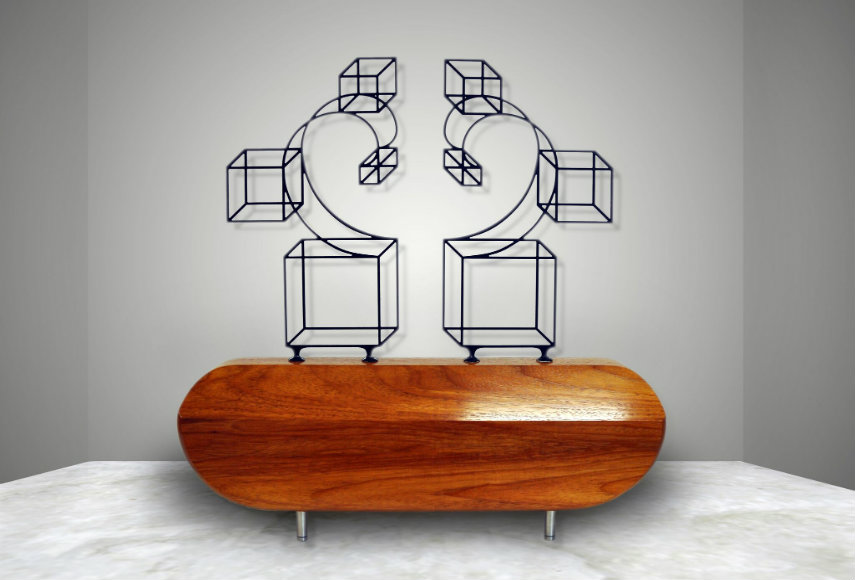 Shaping the Wooden Pieces from a Heart
Born in the Netherlands, Bensen has very early shown his affinity toward arts making little wooden cars with a pocketknife in his father's construction company at the age of six. A subsea engineer by profession, he worked for 21 years as a diver for the Dutch Special Forces where he had a chance to know the beauty and the power of the pure nature. From this experience, he learned to cooperate with nature, instead of destroying or fighting against it which became his life motto that he applies on all of his artworks. For his projects, whether they are furniture, sculpture or toys, as a basic material Bensen uses wood which he combines with other materials achieving harmonic forms that always amazes the viewer. With the themes of perspective and illusion that makes the core of his prints and sculptures, he shows how basic shapes like cubes, spirals, and pyramids transform into different things only by the simple shift of the perspective.
For his projects, whether they are furniture, sculpture or toys, Bensen uses wood as a basic material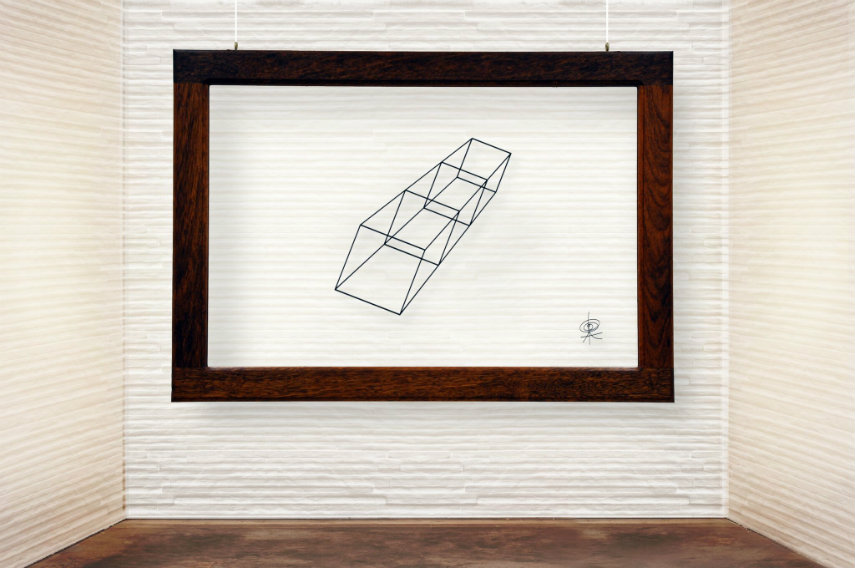 Illusions Inspired by Nature
Using his handicraft to transcendent his thoughts and ideas, Bensen's curious nature makes him to always explore new possibilities, exploiting material to its limits, finding the way to overcome the obstacles. His illusion sculpture series is directly inspired by his diving experiences where he was fascinated by the changing forms of subsea structures that depend on the depth. That kind of distortions and mind manipulation he managed to achieve in his works that seemingly move as the viewer change his position of observing. He is a creator of a brand Pabensen that successfully realizes his visions.
Featured image: Peter Arnoud Bensen - Artist portrait, Image courtesy of Addicted Art Gallery
All other images copyright of the artist