Currently based in Zürich, Peter Baracchi is an artist who tackles topics and phenomena constantly emerging from our modern society and influencing our everyday life. Initially working with all kinds of materials and media, Baracchi nowadays seems to be rather satisfied with a fine blend of sculptures and installations as this interesting mix allows him to get the most out of his creative subjects. Peter's more recent and mature work seems to be preoccupied with the concept of limitations.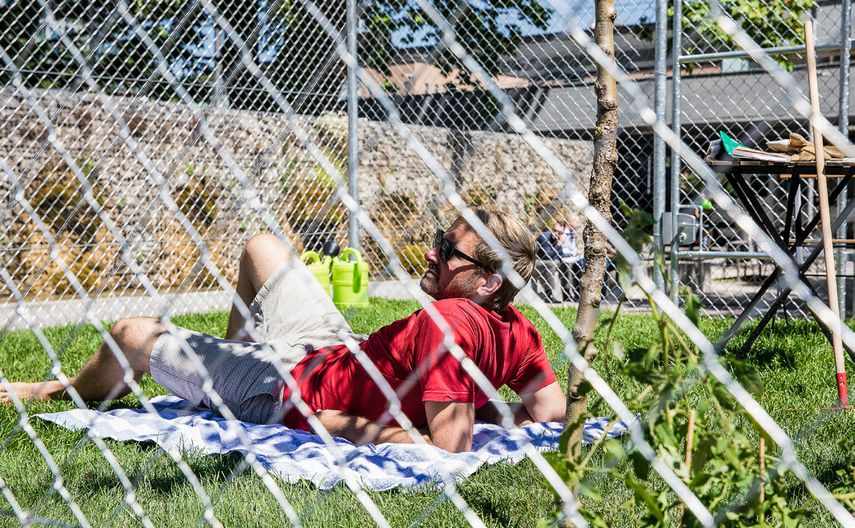 Peter Baracchi vs Boundaries
Through installations and sculptural pieces, Baracchi wishes to turn our attention towards social phenomena in Western culture. He seems to be fascinated by the aforementioned idea of boundaries, as explained by Peter himself: All around the world, new boundaries are being drawn, or existing ones are being moved. This means exclusion for some and inclusion for others. This drawing of boundaries triggers strong reactions and is a manifestation of diver-ging worldviews. The question of who is allowed access and who is not does not only play a role on the international political level but also crops up on a small scale: at one's own front door or in one's private garden. Even though there is a growing desire for private space, our world keeps getting more glassy and transparent. It is this kind of social discrepancies and inconsistencies Peter Baracchi tackles with his work.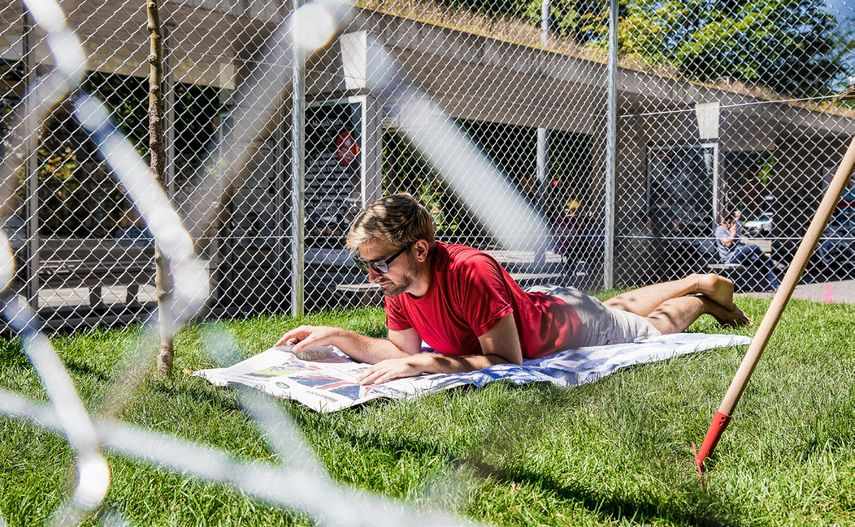 Exclusive Society
In his latest work called Exclusive Society, Peter Baracchi has managed to reach a personal peak of his explorations of boundaries. Since new limitations are being made and the old ones are being moved all around the world on a constant basis, this logically means exclusion for some and inclusion for others - this serves the role of a conceptual foundation behind Exclusive Society. The project was created for the city of Zurich, placed in a suburban garden that serves as an epitome of the bourgeoisie and the peaceful life. Exclusive Society is a well-tended and newly laid out suburban garden placed in the middle of an urban city and surrounded by a tall fence that denies access to the paradise held within. It entices with colorful flowers, attractive grasses, rolled turf and a few chairs. Only the artist himself is allowed in. The idea of Exclusive Society is to present a would-be protected private space that is exposed to everyone's gaze despite the fact fences seem to keep the entire area secured.
Although he was initially interested primarily in photography, Peter Baracchi is now interested in investigating modern social limits via installation work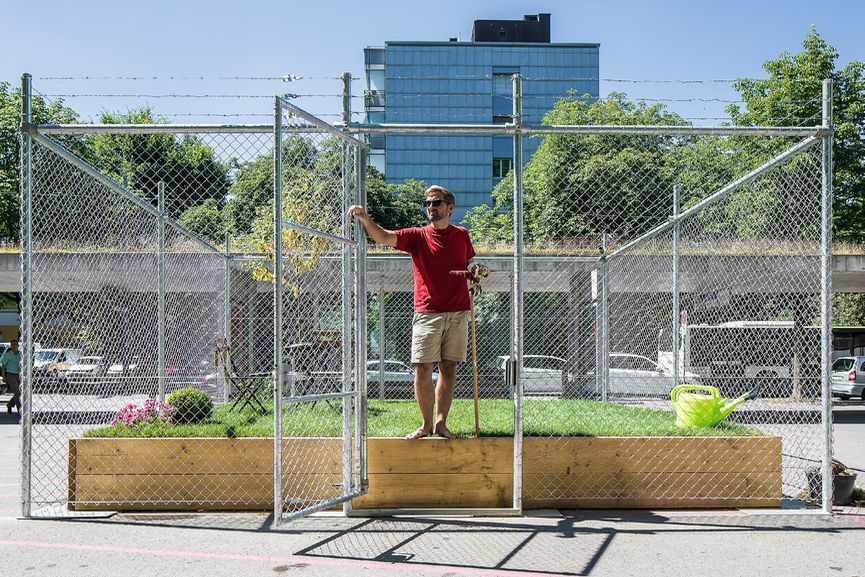 An Installation Master in The Making
We do not have a pleasure of often witnessing a photographer expanding his creative vocabulary to such vastly different artistic fields, but Peter Baracchi somehow managed to pull it off. He is now a bonafide installation artist who successfully deals with challenging and highly explosive topics. Furthermore, Peter Baracchi does so with apparent ease and with so much craft that we are still surprised he does not have decades of experience under his belt when it comes to using installations. With those things in mind, we see no reason why we should not expect big things from Baracchi in the future, so we recommend keeping an eye on this artist.
This artist is represented by Soon Galerie.
Peter Baracchi lives and works in Zürich, Switzerland.
Featured image: Peter Baracchi - Photo of the artist - Image courtesy of Soon Galerie
All images courtesy of Soon Galerie and Peter Baracchi.