Peter Fuss is the pseudonym of a Polish street artist known for his series of billboard takeovers often commenting current social and political issues. His simply but powerful black and white posters deal with the high-priced world of contemporary art, religion, authority, turbulence in the Middle East, as well as more amusing and humorous items.
Art by Peter Fuss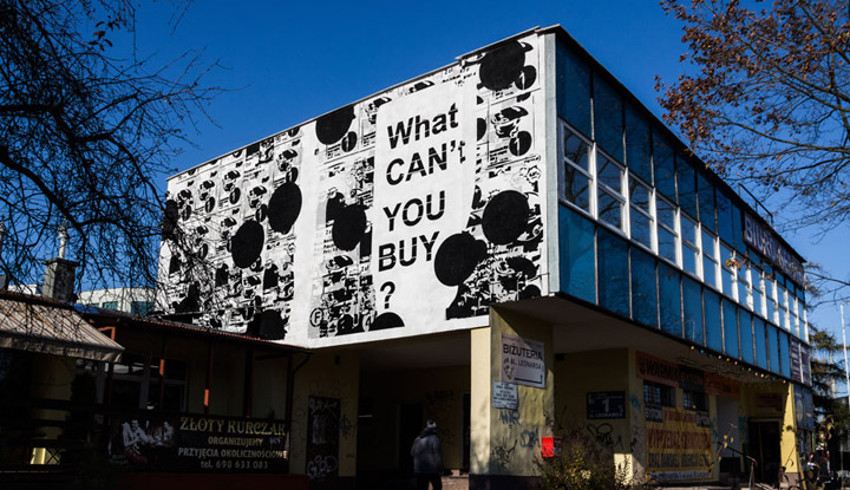 His first poster in the urban space was created in the mid-2006 presenting a silhouette of Pope John Paul II and Benedict XVI. Since than he has created numerous street art work, most of them apparently attracted to controversy. One of his most famous piece include a billboard of a dead Obama during the 2008 US Presidential campaign. In stark black and white, the large mural featured the image of Obama thrown on his back, apparently felled by an assassin's bullet, with a drop of blood issuing from the corner of his mouth. He previously made the news with his work For the Laugh of God, the parody For the Love of God performed by Damien Hirst. Fuss' piece was made of about 9,870 pieces of glass polished and cut to look like diamonds.
Who Killed Barack Obama?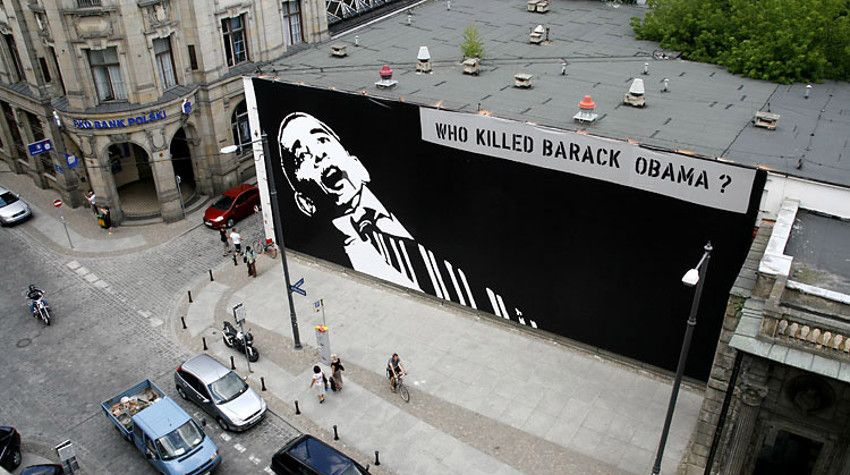 Fuss' work has been exhibited in galleries and festivals throughout Poland and beyond. In 2013 he created his famous Don't Thing piece for the Katowice Street Art Festival, Katowice, Poland. Fuss painted large scaled monochrome work with over sixty images of a business man, with the text Don't think, don't ask, pay tax, vote for us in loud, bold type across the mural.
Mural for Katowice Street Art Festival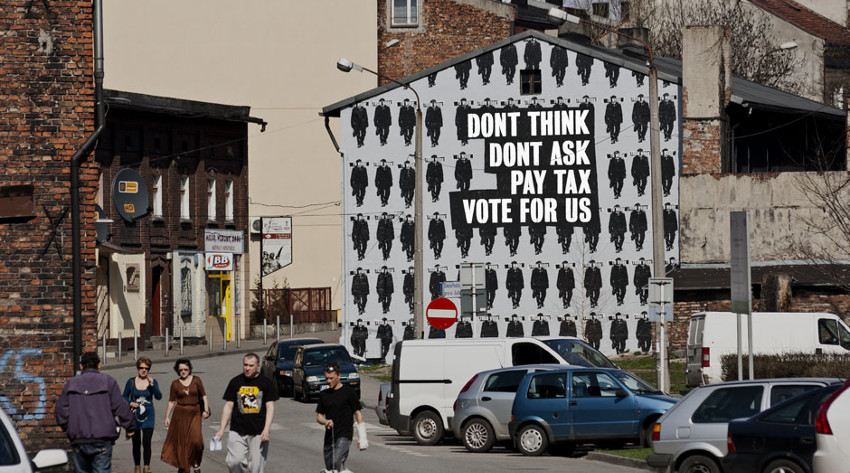 His recent solo shows were on display at Pure Evil Gallery in London, the United Kingdom, Kolonia Artystow in Gdansk, Poland and Gallery Daeppen in Basel, Switzerland.
He is represented by Gallery Guillaume Daeppen in Basel.
Fuss at Gallery Daeppen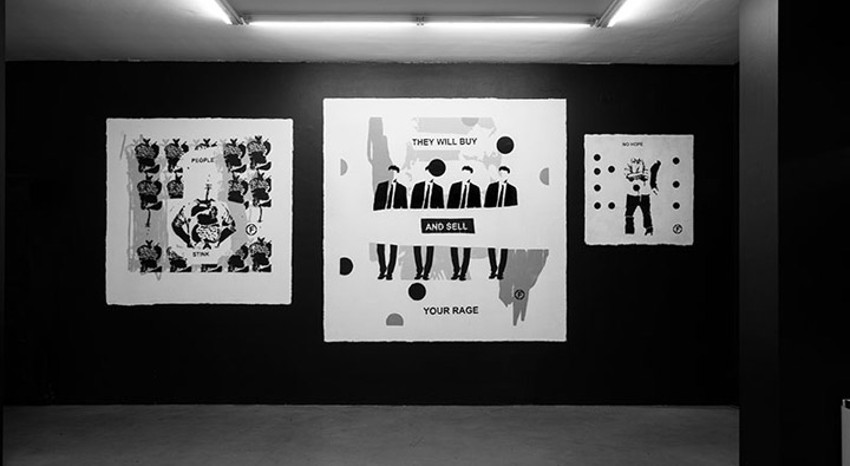 Peter Fuss lives and works in Poland.
All images courtesy © the artist and Gallery Daeppen