Peter-John de Villiers is an artist born in South Africa in 1980, but based in Oslo, Norway. He draws everything by hand, avoiding the use of a computer as much as possible.
Before moving to Norway he lived in the United States, where he attended the Ringling School of Art & Design in Sarasota, Florida. He obtained his Bachelor of Fine Arts in Illustration in 2003.
The artist's work explores the boundaries between abstract and figurative. As a passionate snowboarder since the age of 13, Peter-John's dream came true when he started working with snowboard companies. He created artwork for Freddy Austbø's pro-model for Rhythm Snowboards, Burton, YES snowboards and a new start up brand Vimana.
Lifeline series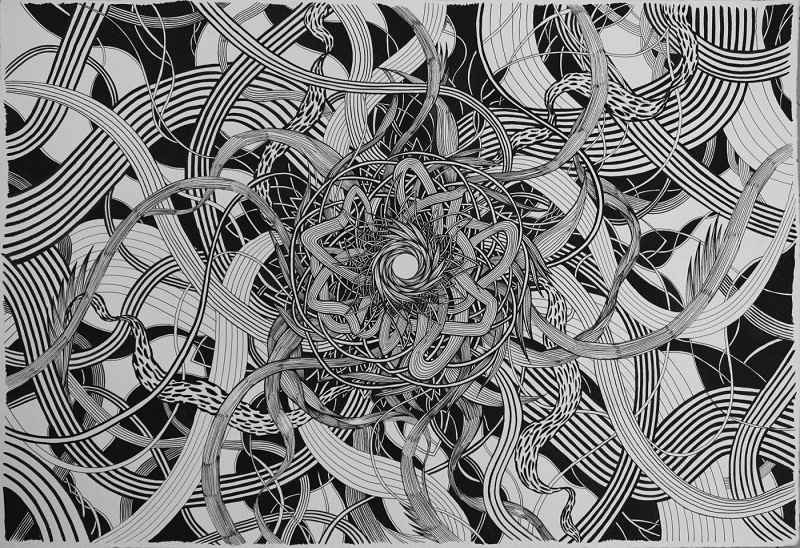 Apart from the extreme sports industry, De Villiers collaborated with numerous other brands such as Volkswagen, Granta, Vans, Grans, Rignes, Vectura, P4, Norsk luftambulanse and Epleslang. He also created several pieces of artwork for the music legend Santana, who used them for t-shirts and posters.
Peter-John de Villiers exhibits worldwide several times a year. He has exhibited in Australia, United States, Mexico and Norway.
He is a member of the organization Tegnerforbundet & NBK. The artist looks up to other people who do what they love. He is also inspired by Norwegian nature, and likes spending time outside.
De Villiers co-created Fresh off the Hill, the podcast and animation series featuring some of the most legendary snowboarders, such as Terje Haakosen, JP Walker, Scott Stevens, and Danny Davis. Peter-John and his friend Tom Thrilly interview the snowboarders and turn them into cartoons.
Series inspired by Picasso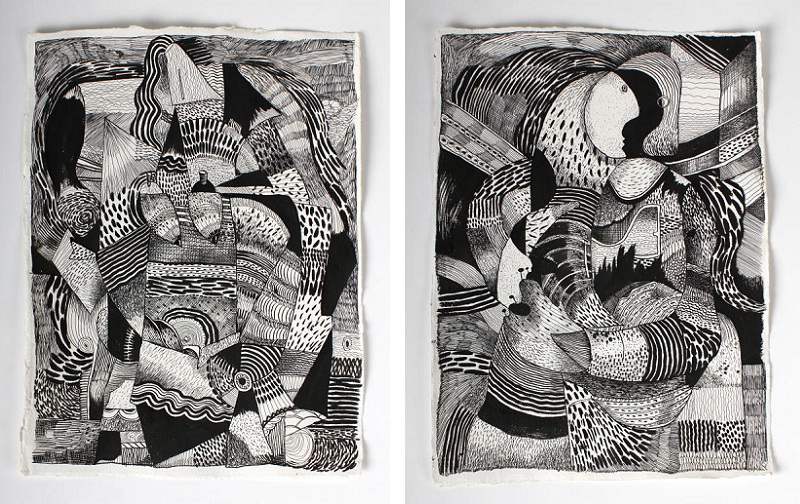 The artist is represented by 19 Karen Contemporary Artspace in Gold Coast, Australia.
Peter-John de Villiers has lived and worked in Oslo, Norway since 2009.
All images courtesy of the artist and 19 Karen Contemporary Artspace