Peter Keler, a versatile German artist, was one of the representatives of famous Bauhaus art movement in Germany, which was typical for its functionality and consistency with mass production. Keler was a painter, architect and graphic artist, whose pieces are popular and sought for even nowadays, because of their attractive simplicity. Keler's interior design objects, like chairs and cradles, are so successful that they are still being sold by the German company called Tecta.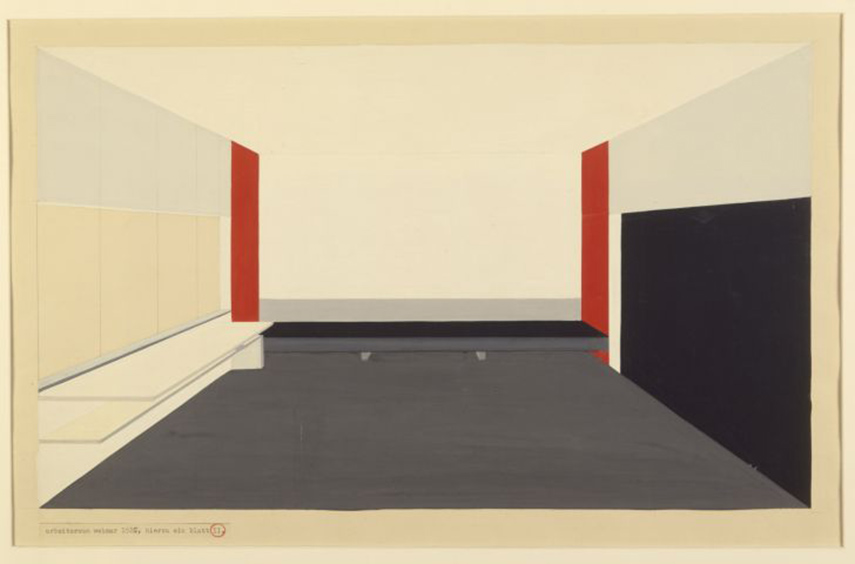 Emerging Bauhaus in 1920s
Peter Keler was born in 1898 in Kiel, Germany and he attended a school of applied arts in the same city from 1919 to 1921. Afterward, he studied at the Staatliches Bauhaus in Weimar between 1921 and 1925. After the winter semester of 1925, Keler attended the wall painting lessons, where he met Wassily Kandinsky and became impressed by his work. Around the same time, Keler started creating color designs for buildings and rooms, done in the emerging Bauhaus style. He was also passionate about designing furniture and the cradle he completed for the first Bauhaus Exhibition of 1923 became a long-lasting icon of the entire Bauhaus movement.
The cradle Keler completed for the first Bauhaus Exhibition of 1923 became a long-lasting icon of the entire Bauhaus movement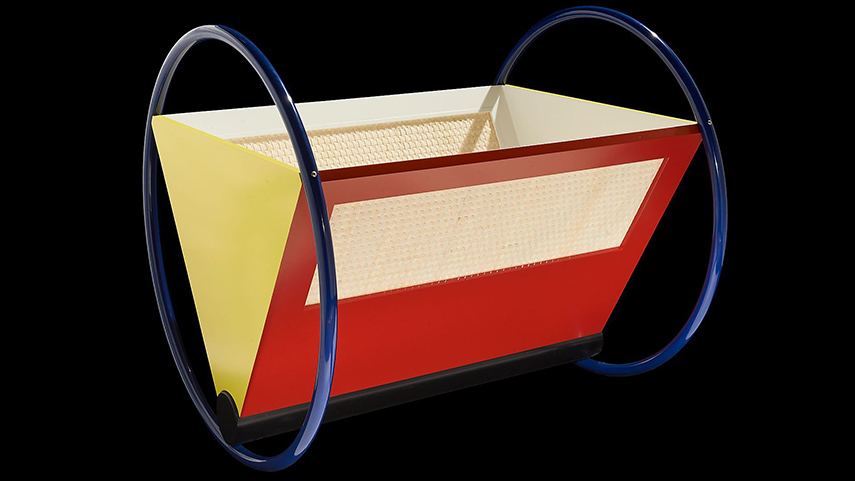 Art Teacher and Freelance Artist
In 1925, because of his artistic successes, Keler decided to open his own studio for painting, furniture design, interior design, and advertising graphics. In 1927, he became a freelance artist in Dresden and 10 years later he finally moved to Berlin. During the war years he was working as an art director, but after the war he was appointed to the newly established College of Architecture and Fine Arts, in order to teach students former Bauhaus tradition. Keler was teaching drawing, design and architecture at this college until his retirement. In the meantime, he was still a prolific artist, dedicated to painting. His late works like Meeres Sonne Polaritat from 1973 are still having a certain Bauhaus rigidness, just like his early works – for example, De Stijl, from 1922. If we compare these two works, we can see an interesting evolution of Keler's style – even though his simplicity stayed the same, he introduced some new elements, such as a wider color palette.
Keler was teaching drawing and architecture at a college in Germany until his retirement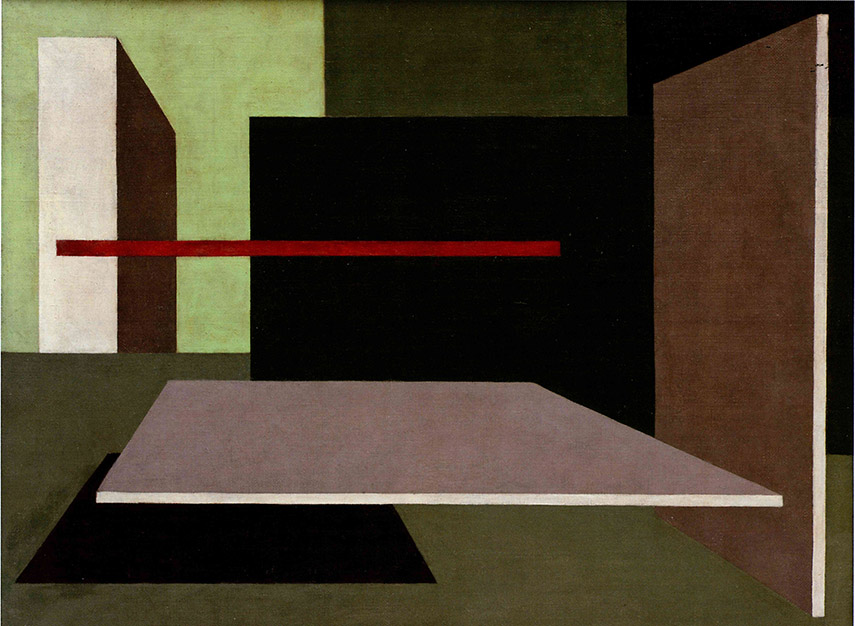 Bauhaus Legacy
The best proof for the success of Keler's art is the fact that his interior designs and objects are timeless – they were popular and modern in the 20s, but even nowadays we still perceive their simplicity and minimalism as beautifully functional. The same goes for his paintings, which look almost like color studies, but nevertheless they have the undeniable aesthetical appeal and value.
Peter Keller lived and worked in Germany.
Featured image: Peter Keler - Meeres Sonne Polaritat (detail), 1973 - image via salongalerie-die-moewe.de