Peter Kirkiles is an American sculptor and assemblage artist, known for his larger-than-life sculptures of ordinary objects.
Blue Rule #80

Born in New Haven, Connecticut in 1966, the artist got his BFA in 1989 from the Tufts University, Medford / School of The Museum of Fine Arts, Boston, and a MFA in sculpture from the Cranbrook Academy of Art in Bloomfield Hills, Michigan in 1998.
Peter Kirkiles' Sculptures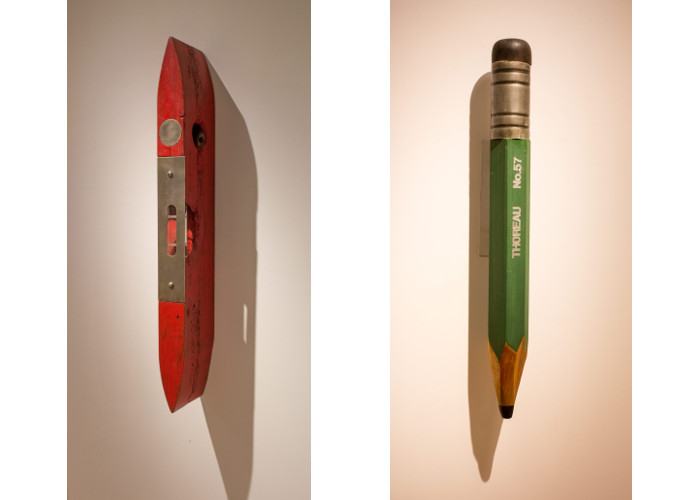 Inspired by the randomness and by chance arrangements of everyday objects, Kirkiles creates re-imagined giant-size sculptures of those items, crafted in rare woods and painted steel armature, and metals such as bronze, brass, and stainless steel. Sculptured items can include rulers, can openers, jack knifes, screwdrivers, paperclips, pens and pencils.
Kirkiles, who is a design fabricator by day, insists that there is no message in his sculptures.
Birdseye Level, 2015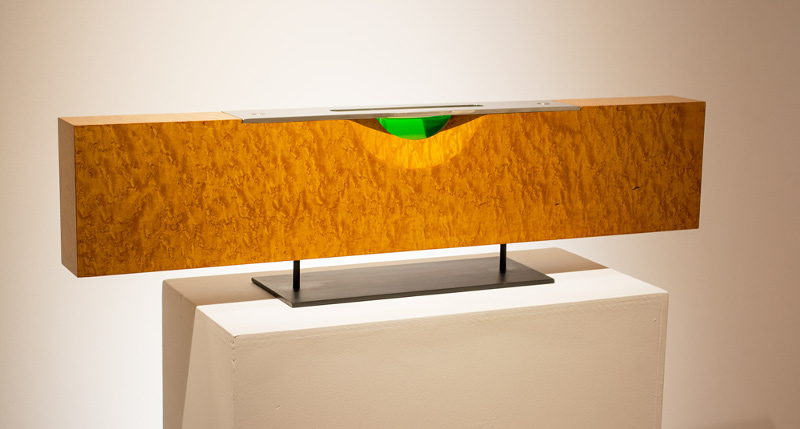 His art has been featured in several group and solo exhibitions mostly in the United States, but also internationally at Scope Basel Art Fair. He is represented by EBK Gallery.
Peter Kirkiles currently resides and works in South Kent, Connecticut, with his wife and three sons.
Featured image - Peter Kirkiles portrait, photo credit Pola Esther
Other images courtesy of EBK Gallery