Among the usual suspects responsible for the phenomenon of 'supermodel', Peter Lindbergh was arguably the guiltiest one. The 1988 photo shoot that included Christy Turlington, Tatjana Patitz, and Linda Evangelista, then-not-so-known but very hip models, as they cavorted on the beach for Vogue, wearing nothing but men's button-downs, became iconic and marked the birth of a new era. An era in which the viewers were finally able to connect with these amazing wonders of nature, to fixate and dream of them. And even before then (and after, of course), his work is synonymous with a certain feeling, a palpable tenderness in the manner in which he treated his subjects, not as "girls" (as is so often used in fashion parlance) or as clothes hangers or as another object in the frame, but as women, with all of the inner life and mystery that the word implies.[1]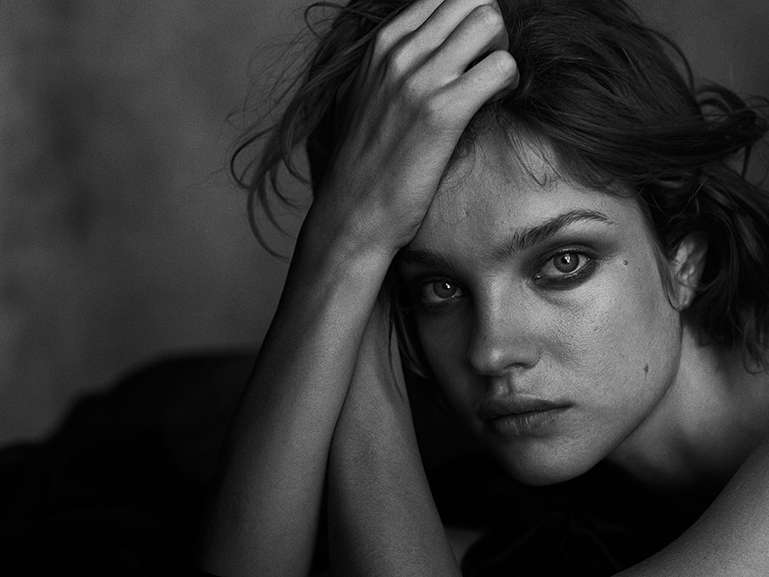 Peter Lindbergh – Personal Life
Born in Lissa, Reichsgau Wartheland, Germany (Leszno, Poland) as Peter Brodbeck, Lindbergh grew up in Duisburg. Before enrolling at the Berlin Academy of Fine Arts in the early 1960's, he worked a window dresser working in a local department store. He actively sought out van Gogh's won inspirations (rather than painting the mandatory themes such as portraits and landscapes taught in various art schools), and inspired by the work of the Dutch master, Lindbergh moved to Arles for almost a year before embarking on a journey hitchhiking through North Africa and Spain. Influenced by Joseph Kosuth and the Conceptual movement, he later studied free painting at the College of Art in Krefeld, where he was invited to present is work at the renowned avant-garde Galerie Denise René - Hans Mayer in 1969, before his graduation. Lindbergh's focus shifted towards photography after moving to Düsseldorf in 1971, where he spent the next two years working as an assistant to German photographer Hans Lux. In 1973, the artist opened his own studio. Over time, he became quite well known in his native country and joined Stern along with other photographers such as Guy Bourdin, Helmut Newton, and Hans Feurer. In 1988, while working on a story for American Vogue, the artist made an iconic photograph that included Estelle Lefébure, Karen Alexander, Rachel Williams, Linda Evangelista, Tatjana Patitz and Christy Turlington. However, Grace Mirabella, the magazine's editor at the time, was not impressed. In a lucky turn of events (lucky for Lindberg, at least), Mirabella was sacked quickly after, and Anna Wintour took over, promptly choosing Lindbergh to shoot her first cover. Michaela Bercu, an Israeli model, was chosen to feature the cover and the way he captured her was a clear signal of the change that began in Vogue itself, but also in the fashion world. She is laughing, her eyes squinting in the sun. If she is wearing make-up, it is minimal. Her midriff, below a bejeweled Christian Lacroix top, is bare, and she is wearing jeans.[2]
Peter Lindbergh has a unique approach to photography
A Different View on Fashion Photography
His solo show, A Different View on Fashion Photography, on display at Kunsthal Rotterdam in 2016 and 2017[3], shared its name with his book, which covers the story of the beginning of a new fashion era and a new understanding of female beauty.[4] Speaking of his artistic approach, there is an undeniable personal nature to Lindbergh's photography - his focus on the eyes of his subjects, on their energy, the way in which women blossom under his lens - that reaches for a kind of beauty that exists beyond the surface. What differentiates this particular show from the previous ones is the fact that it is organized by the artist's influences and obsessions: dance, cinema, conceptual art, fashion, supermodels, and even UFOs. And what makes his work distinctive is a simple fact – Peter Lindbergh does not believe in any one standard of beauty. "He empowers women with his lens. He believes in pluralistic beauty and cherishes what he calls "traces of life." Wrinkles, different body shapes, and life stories are important to him. He is inspired by people, not at all by their social status and their fortune or level of fame." There is also a sense of timelessness to his images, as Thierry-Maxime Loriot (a curator of the exhibition and the author of the book's essay - introduction) explained in his Vogue interview: "Lindbergh is not attracted to trends at all. He does not go to fashion shows or read fashion magazines on purpose. He prefers to create his own world, reference-free. So if military looks are in one season, you will never have it in his images!"[5] What is amazing about the photographer is, and the book only confirms this – he has remained unwavering in vision. There is only his largely monochrome simplicity, his penchant for realism, and above else, his desire to capture the emotional truth of his subjects.[6] The process of capturing the invisible part within his subjects is Lindbergh's ultimate goal as a photographer.
He is widely known as a fashion photographer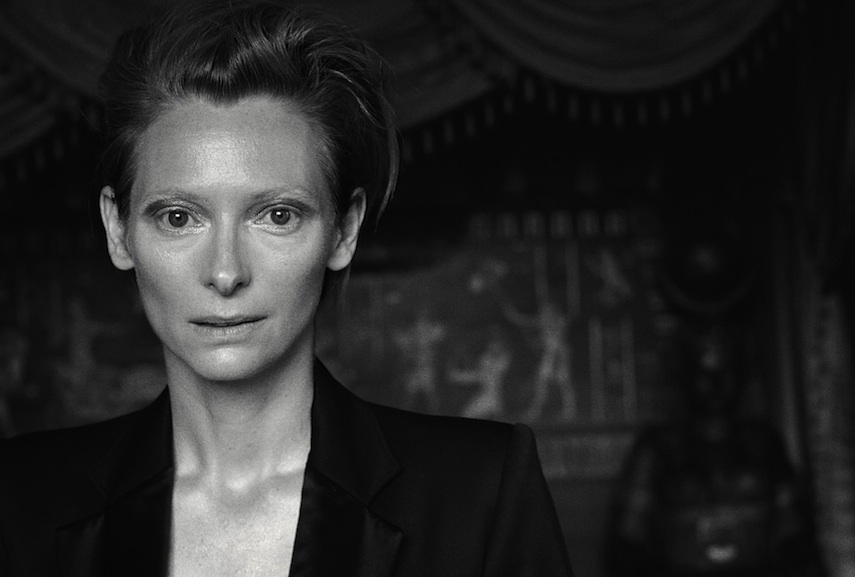 Legacy
Lindbergh's role in the birth of the supermodel era is well established. And yet, what he really did is beyond even that, helping photography to evolve. He redefined the standards of what is considered beautiful with timeless images, introducing a form of new realism. By focusing on the soul and personality, he applied a humanist approach that sets him apart from other (Vogue) photographers. His refusal to use retouching techniques in these times is almost unthinkable, and at the same time, it provides something else that makes his models interesting, something that supersedes their age. Lindbergh was the first photographer to include a narrative in his series, bringing a new vision and enriching both art and fashion photography.
Peter Lindbergh died in 2019 at the age of 74. He was represented by Gagosian Gallery.
References:
Codinha A. Exclusive! Peter Lindbergh on His Women, His New Book, and What Makes a Photograph Iconic, The Vogue [October 17,2016]
Blanchard T. Peter Lindbergh: 'I don't retouch anything', The Guardian [October 17,2016]
Anonymous. Peter Lindbergh: A Different Vision on Fashion Photography, Kunsthal Rotterdam [October 17,2016]
Lindbergh P. and Loriot T. M. Peter Lindbergh: A Different Vision on Fashion Photography, Taschen Books, Cologne, 2016
Plummer T. Inside "Peter Lindbergh: A Different Vision on Fashion Photography", Vogue [October 17,2016]
Mullen M. Peter Lindbergh, Interview Magazine [October 17,2016]
Featured image: Peter Lindbergh – portrait – photo credits Ward Ivan Rafik
All other images copyright Peter Lindbergh