Petra Reece is an Australian artist, born in Zaandam, Netherlands. She usually paints in series. Petra is not a single subject painter; her oeuvre comprises landscapes, still life, and figurative works.
Reece comes from an artistic family, which emigrated to Australia in 1952. Petra's father and older brother are also artists, who have been making and restoring stained glass for more than 20 years, with Petra helping them to design and draw the large cartoons needed for the production of the windows.
Oil on linen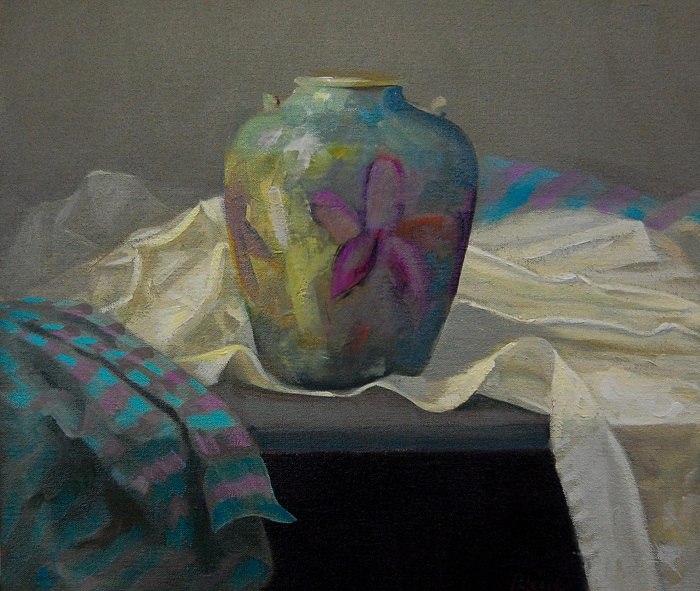 The artist attended Philip Institute in Melbourne, Australia, where she obtained both her Bachelor of Arts in Fine Art in 1985, and post graduate diploma in Art and Design in 1988. She has worked as a professional artist since the late 1980s.
Petra Reece exhibited her works in numerous solo and group exhibitions. She was awarded the Castlemaine Self Portrait prize twice, and was a finalist in the John Leslie Art Prize, in the Eutick Memorial Still Life Award, and a finalist in the inaugural Len Fox Art Award. Her works is featured in both private and public collections, such as The Nillumbik Shire, Australian Print Workshop in Melbourne, and Castlemaine Regional Art Gallery.
Petra's art was featured in Inside Out Magazine in 2012, The Age A2 Magazine in 2010, In Trouble Magazine the same year, and Art Nation ABC Television in 2009.
Oil on linen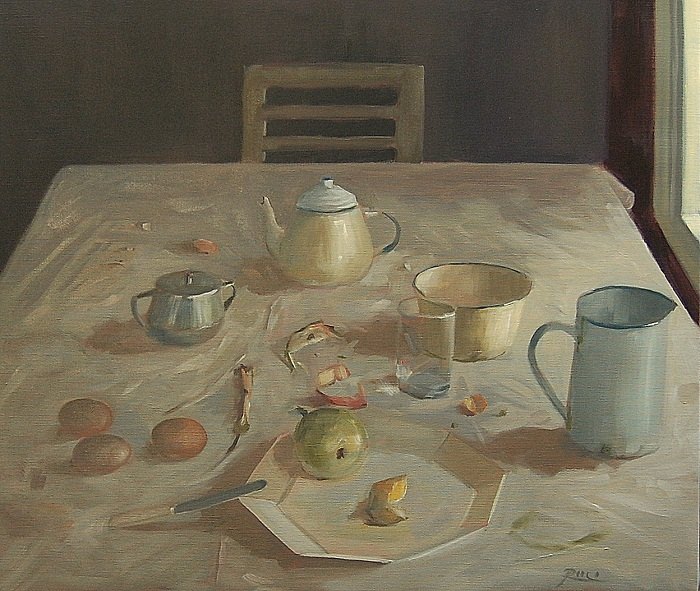 The artist is represented by Eva Breuer in Sydney, Catherine Asquith Gallery in Melbourne, and 19 Karen Contemporary Artspace in Gold Coast.
Petra Reece lives and works in Montmorency, Australia.
All images courtesy of the artist and 19 Karen Contemporary Artspace