Born in 1978 in Brussels, Phil Akashi is a multi-award winning artist based in Brussels, Hong Kong and La Garde-Freinet, France. Phil Akashi carved out a unique visual language using the aesthetics of Asian languages with a cross-cultural and conceptual approach to fusion East and West and place the past in the service of the present. His art practice involves experimenting with a wide range of materials and media often combining traditional crafts, systematic repetitions, and innovative techniques. The artist often uses metaphors in his narrative, figurative or abstract works to re-evaluate, challenge and engage perceptions of contemporary issues.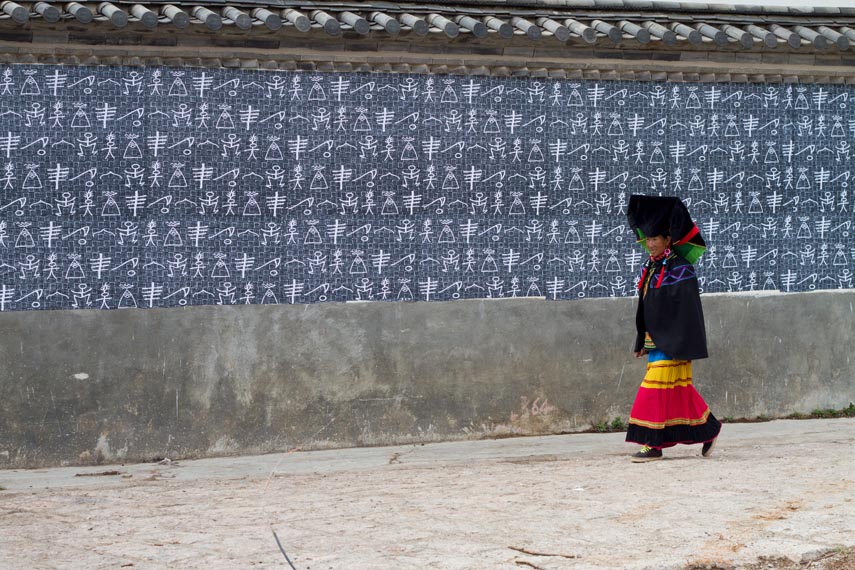 Phil Akashi Pseudonym – a Belgian Artist with an Asian Essence
Fascinated by the cultural complexity and aesthetics of Asia, Phil Akashi carved out a unique artistic identity. The choice of his pseudonym–mixing European, Japanese and Chinese cultures–is intrinsically linked to this desire to combine cultures among themselves in order to shape a new identity.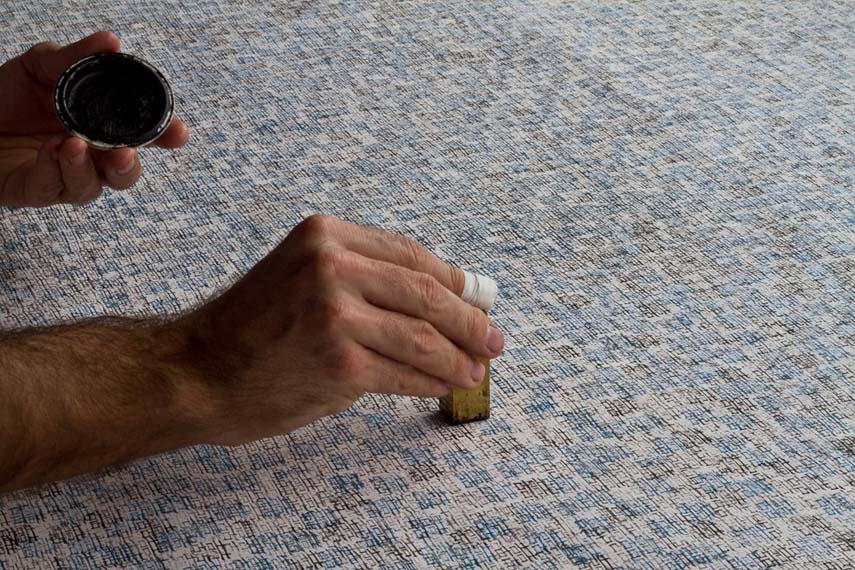 Participations in International Exhibitions and Publications
Phil Akashi has participated in solo and group exhibitions in Asia, Europe, and the United States. He recently exhibited at the Arsenale in Venice, the Power Station of Art and the Opera House in Shanghai, and the Centre for Fine Arts (BOZAR) in Brussels. His artworks are in royal families and in private collections worldwide and have been featured in international publications such as the Guggenheim, MoMA, Artribune, Fine Art International, RollingStone, Juxtapoz and Blouin Artinfo.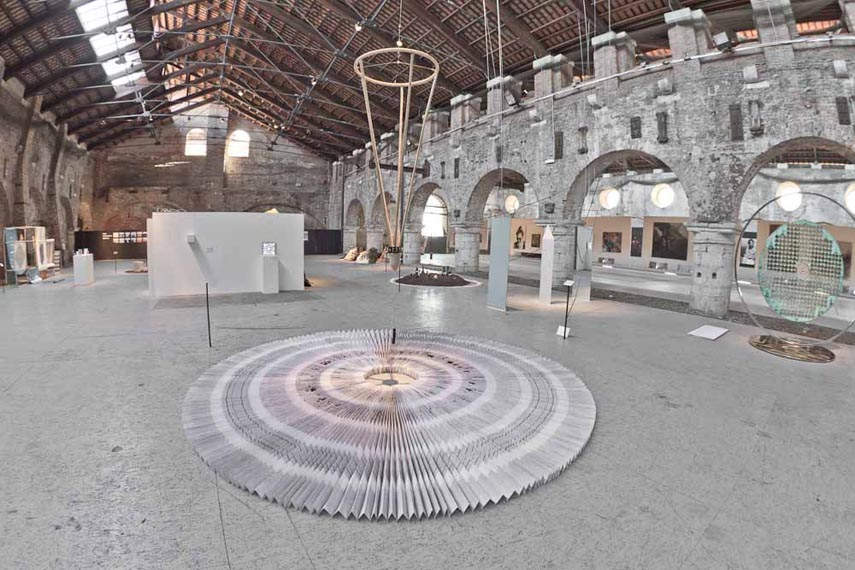 Phil Akashi's Symbolic Tribute to Nelson Mandela
In 2013 in Shanghai, Phil Akashi created a monumental portrait of rights hero Nelson Mandela using a seal (stamp) and a boxing glove dipped in black traditional Chinese ink paste to repeatedly imprint the Chinese character "自由" / "freedom" on the wall. The resulting image consists of 27,000 punches, symbolizing the 27 years Mandela served in prison. This monumental street art mural was awarded as a major international public art project in 2013 by the Palo Alto Public Art Commission and was shortlisted for the Hong Kong Human Rights Arts Prize in 2015. Phil Akashi used a boxing glove to add significance and power to his artwork.
The artist also chose to work with Cinnabar paste for its significance in Taoist culture; red Cinnabar was regarded as the color of life and eternity. But instead, the artist firmly decided to use black cinnabar paste to honor Mandela's struggle against apartheid. This symbolic and powerful new painting resides in the Shanghai Graffiti Park and is surrounded by graffiti works created by Shanghainese street artists.

This artwork exemplifies Nelson Mandela's 27 years of incarceration but also symbolizes his lifelong brave stand for freedom and equality. Nelson Mandela is an extraordinary artist of peace. He was prepared to die for his ideal of democracy, harmony, and freedom and therefore he represents a fantastic source of inspiration for the entire world.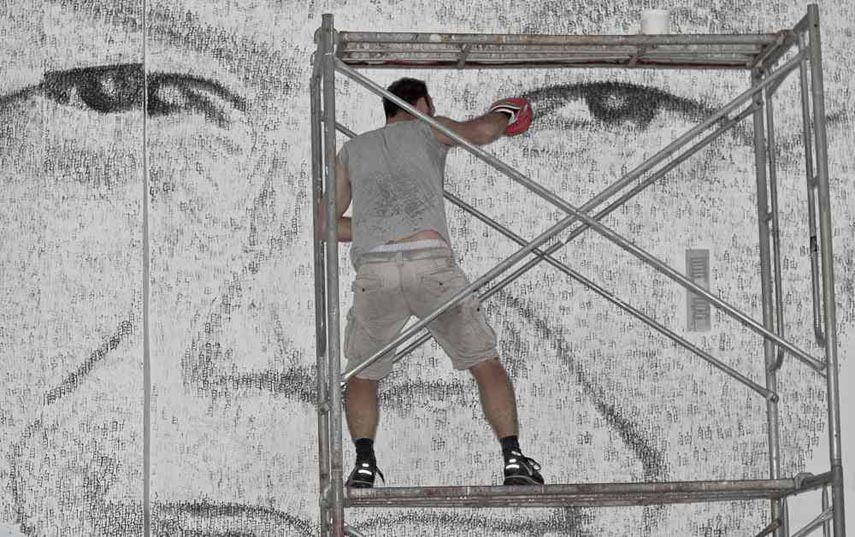 Rings on Fire Series exhibited at the National Taiwan Museum of Fine Arts (NTMOFA) in 2018
Another important series of Phil Akashi's works is the Rings on Fire trilogy which will be presented in 2018 in the major retrospective 2050, A Brief History of the Future at the National Taiwan Museum of Fine Arts (NTMOFA) in Taichung, Taiwan. Through repetitive gestures mixing ancestral media and contemporary vision, Phil Akashi strives to rephrase the Asian literati tradition of text and image. Oftentimes, his text becomes the image and his images are comprised of characters, thus eliminating the categorical distinctions so that they are fluidly unified as a single entity.
This notion of merger is eloquently expressed in the trilogy series Rings on Fire. He activates the Chinese character of Double Happiness (囍) as the symbol and metaphor of conjugal bliss to reflect on the multiple readings and meanings of marriage and its association to happiness.
Through a process of mapping the Double Happiness as names of cities, Phil Akashi takes the viewer on a nomadic journey through the history of marriage. Like aerial views, the works provide a certain sense of vertigo. Drawn according to the artist's own system, these cities and their identities sometimes seem labyrinthic, while others look like constellations. Some of them seem joyful while others seem to fade in places, like a crumbling memory.
Seemingly simple yet complexly poignant, the artworks are created according to the same and repeated gestures of a routine and meditative rhythm: the artist stamping manually the seal. The artist also created limited edition fine art prints where he photographed the works; digitally transformed them and printed them on Hahnemuhle Fine Art paper, adding unique and original composition to the series.
Phil Akashi invented a cross-cultural language, melting the Eastern and Western cultures, elaborating an aesthetic vocabulary mixing past and present, in order to express his optimistic contemporary vision of an ancestral institution.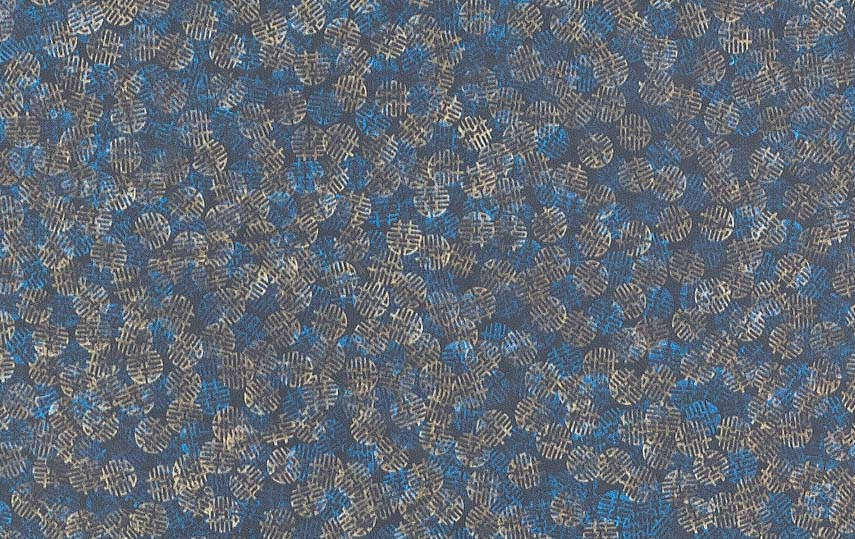 The New Chapter in Phil Akashi's Art – Legend of the Dragon
In the Street Art project Legend of the Dragon / "龍的傳說", Phil Akashi explores the Confucian notion of the great unity / "大同", and observes how modern China is embracing diversity as an asset for a harmonious world. Escaping his studio and traveling across the People's Republic of China, the artist will push the boundaries of Street Art to open up a dialogue with local ethnic minorities and the Han majority. Through creative approaches and techniques, Phil Akashi will engage with nature, civilization and local cultures, and eventually try to go beyond existing definitions of art.
Inspired by the legendary creature of the dragon, Phil Akashi will create a series of unsanctioned and commissioned artworks integrating the dragon as a spiritual symbol of the Chinese unity and pride for the country.
In Chinese lore, the dragon was a divine and mythical creature with powers to bring rain, floods, and even hurricanes to a land. Along with this ability, the Chinese dragon symbolized power, strength, excellence and good luck. From celebrations to the Zodiac, to historical emperors, the legend of the dragon has played a large part in China's rich history and culture. In modern China, the dragon remains a strong, profound and respected symbol of strength and prosperity. Chinese around the world, consider the dragon their ancestor and proudly proclaim themselves: "龍的傳人" / descendants of the dragon.  
This Street Art project will be completed between 2015-2019 through 9 chapters across 9 different provinces, municipalities and special administrative regions of People's Republic of China. The number 9 stands for completeness and eternity in Chinese culture. The emperors used to wear 9 dragon Imperial Robes and to construct 9 dragon Walls in the imperial palaces to show their great power, hope for longevity, and eternal reign of their empire. The number 9 is also reflected in the depiction of the Chinese Dragon, composed of 9 different animal resemblances.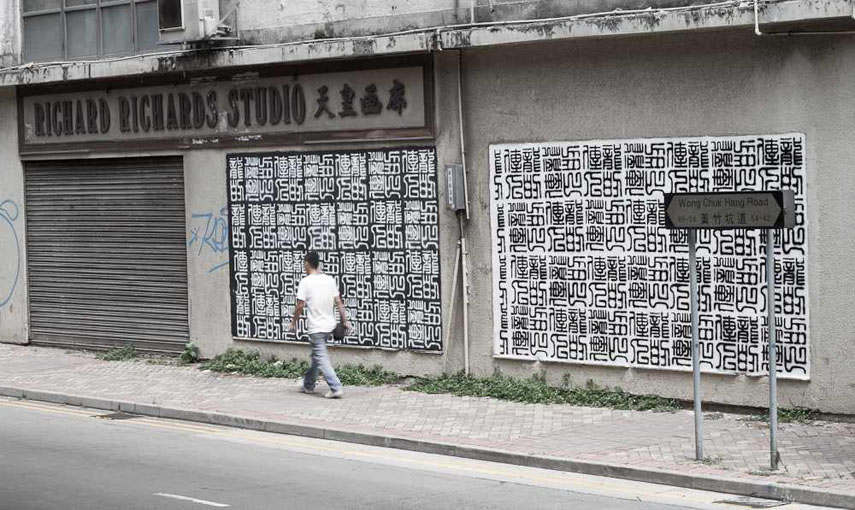 Awards and Recognitions
In 2017, Phil Akashi won the Special Prize Open at the Arte Laguna Prize organised by MOCA Italia in the Venice Arsenale.  He became the Belgian representative in the Fashion Art EU Exhibition at the European Museum of Modern Art (MEAM) in Barcelona in 2016 and at the European Parliament in Brussels in 2014. In 2015, he received an Excellence Award at the Nanjing International Art Festival and was selected by François-Henri Pinault and Nick Hayek among others to participate to the Swatch Art Peace Hotel Artist Residency in Shanghai.
Featured image: Portrait of the artist
All images courtesy of the artist