The multidisciplinary artist Phil America uses a variety of mediums and techniques to promote social changes. His travels from US and Europe to Asia and Africa inspired him to focus on gender, race, class and other issues that people are facing around the world. Recently he tries to include conversation and dialogue as the main 'weapons', but he also uses unused spaces wherever and whenever he can. He also targets inequalities, migrant worker's rights, and the relationship between cultural differences. This American artist accesses each project from a research point of view, thus trying to better understand someone's reality, by experiencing a small part of their everyday life.
The Information About Phil America's Education
He was born in 1983 in Sacramento and raised in Northern California and NYC. Phil is not just an artist, but also a photographer, writer, adventurist, and lecturer. He holds BA in Psychology, with a minor in Philosophy. America's path started with graffiti as he admits. The project Above the Law: Graffiti On Passenger Trains represents series of photos taken in Copenhagen, Barcelona, Amsterdam, Vienna etc., which show the adrenaline and audacity of the street art captured in dangerous parts of the cities like metro tunnels or train yards. His artistic oeuvre includes installations, performances, and videos, which are used to create an interpersonal connection between him and the viewers. The accent is on individual moments of freedom perceived through diverse forms and outlets.
America's path started with graffiti as he admits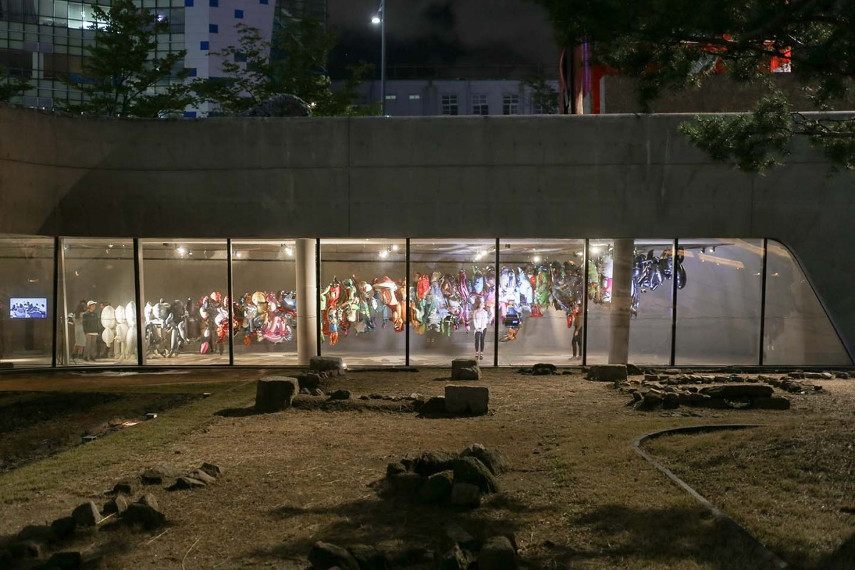 The Social Impact Projects
After spending some time in Europe, Phil moved to Thailand where he got to experience the life in Klong Toey, the largest slum in the country. He employed a carpenter to make him typical slum dwelling- one room shack, in which he spent one month interacting with the locals and learning about their way of living. Later he reproduced the same 'house' in the gallery, hence transforming poverty into a spectacle, even for a short period of time. He made a similar experiment in San José's 'The Jungle', the largest homeless encampment in the USA. This series called Failure of the Dream actually represent an artistic context of America's time there- the place where he ate, slept, bathed, and fought with other inhabitants. Lately, he has focused on education, being active in the development of DEAR Burma, a free school for migrants that counts more than 1400 students per semester, and spreads each year.
Lately he has focused on education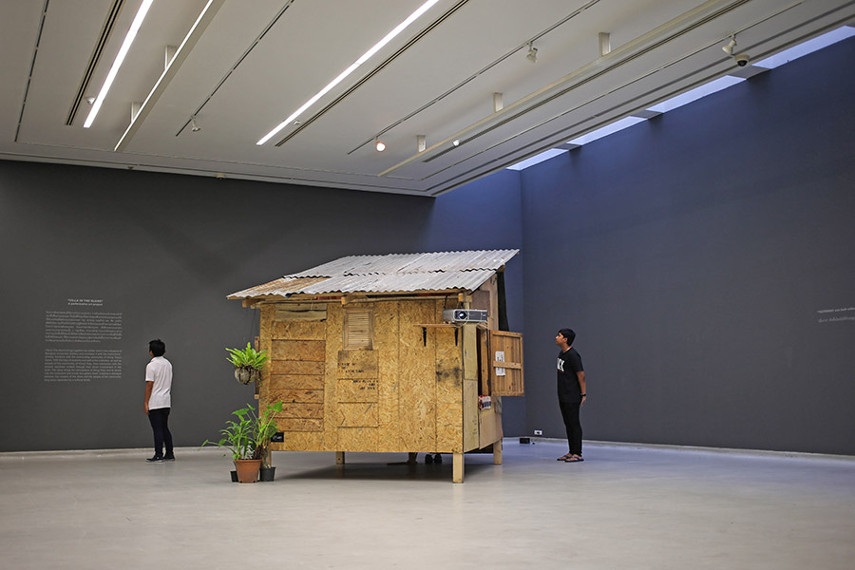 Other Interests
The American author gave lectures at three TED Talks, but also at numerous other universities and public events. Phil has collaborated with United Nations, International Labor Organization, World Vision, U.S. Department of Labor, Sacramento Kings and other agencies and organizations in order to make art. He is also the founder of No Flags project that is based on different collaborations. His first book Our Side of the Tracks was published in 2012, as a part of 3 books series. His art and texts appeared in international magazines like Clout, Mass Appeal, Sneaker Freaker, Jacker Magazine, Nonstop, Vapors, and others, but also in places like Contemporary Art Museum in Raleigh, or at the Dongdaemun Design Plaza, South Korea.
He lives and works in Los Angeles, US
Featured image: Phil America – Portrait
All images courtesy of the artist