Phil Bergerson is a Canadian photographer who has been taking pictures and exhibiting internationally for over three decades. He is known for his photographs which celebrates the minutiae of everyday life. Bergerson received a Ryerson Diploma with honours in Photographic Arts from the Ryerson Polytechnical Institute, Toronto, Canada in 1970, and completed his BFA with honours from the York University, Toronto, Canada in 1972.
American Shards
American Shards is a richly descriptive series of photographs by Phil Bergerson, made during a series of trips he took across the United States in search of the "American Dream". The artist has explored the culture of the USA through an investigation of its streets resulting in a series of images of urban and rural America full of irony and pathos, critique and empathy.
Phil Bergerson's book, Shards of America was published in 2004 by the New York Publisher – Quantuck Lane Press.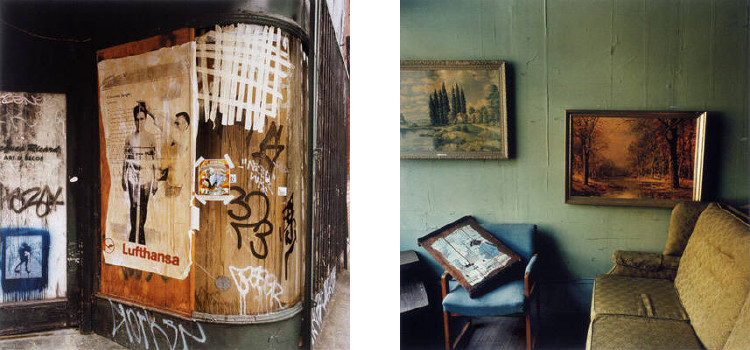 American Artifacts
Bergerson's new book entitled American Artifacts was published by Black Dog Press, London, England, in association with the Ryerson Image Centre, Toronto, Canada.
The book is a complex and poetic photographic portrait of United States as it simmered its way through the first ten years of the 21st century.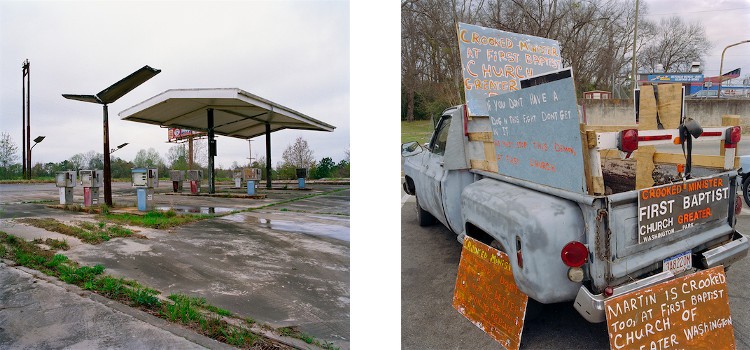 His images reflect the modern city through streetscapes, displays in store windows, abandoned automobiles and businesses, as well as graffiti and hand-lettered signs. Throughout, there are notions of patriotism, religious passion and hints of violence. All the photographs are as complex as the culture from which they spring.
American Artifacts was launched at the opening of Bergerson's solo show Emblems and Remnants of the American Dream at the Ryerson Image Centre in January 2014.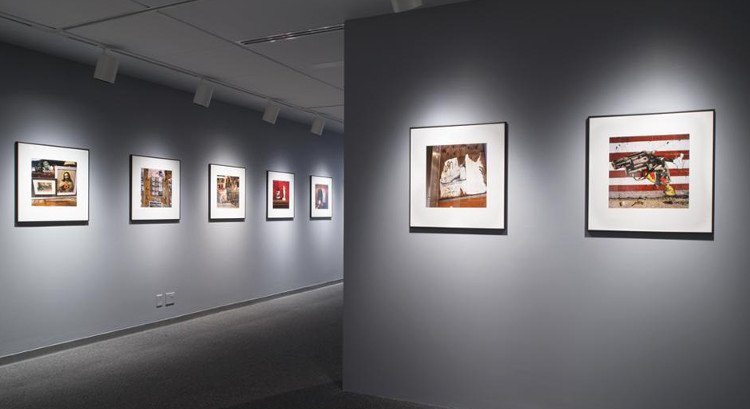 Kodak Lecture Series
Phil Bergerson taught photography at Ryerson University from 1975 until his retirement in 2005. There he established and organized the annual international Kodak Lecture Series on photography. In 1979, he organized Canadian Perspectives, a National Conference on Photography in Canada, and in 1983, the first International Symposium on Photographic Theory.
He has also arranged several photographic study trips to Europe and Asia.
Bergerson received many awards including the prominent Sahota Award for excellence in teaching and creative research.
Phil Bergerson's photographs have been published in The New Yorker, The New York Times Magazine, Toronto Life and Walrus Magazine, to name a few.
Exhibitions and Collections
Phil Bergerson's work has been included in many individual and collective exhibitions at National Gallery of Canada, Ottawa, Ontario (1974); Deja Vue Gallery, Toronto, Ontario (1975, 1976, 1978, 1980); The Photographer's Gallery, London, UK (1981); Photo Union Gallery, Hamilton, Ontario (1984); Galerie Image Innée, Amiens, France (1983); Alvin Gallery, Hong Kong (1984); Musee du Quebec, Quebec City, QC (1986); Tijuana Cultural Centre of Tijuana, Tijuana, Mexico (1989); The Station Gallery, Whitby, Ontario (1996); Stephen Bulger Gallery, Toronto, Ontario (2001); Bernard Toale Gallery, Boston, MA (2002); Cincinnati Museum Center, Cincinnati, Ohio (2010); Art Gallery of Windsor, Windsor, Ontario (2012), among others.
His work is found in many prestigious collections, including the National Gallery of Canada, Ottawa, Canada; The Bibliotheque Nationale in Paris, France; Portland Museum, Portland, Oregon, USA; The Nickle Arts Museum, University of Calgary, Calgary, Alberta, Canada; and the Canadian Museum of Contemporary Photography, Ottawa, Canada.
Phil Bergerson is represented by Stephen Bulger Gallery in Toronto, Canada.