One of the most talented and unpredictable British artists today, Phil Hale is a figurative painter especially known for his characteristically intense paintings and portraits. Some of the most important themes and styles that he has explored in the course of his decades-long career convey devastation, impending doom, movement, complexity and distress. Hale's raw, real, and eye-catching pieces are distinguished by dark elements, both in color and in content. His masterful manipulation of light and dark and the fluidity of forms create delicate subjects that seem to exist somewhere in between the abstract and the figurative.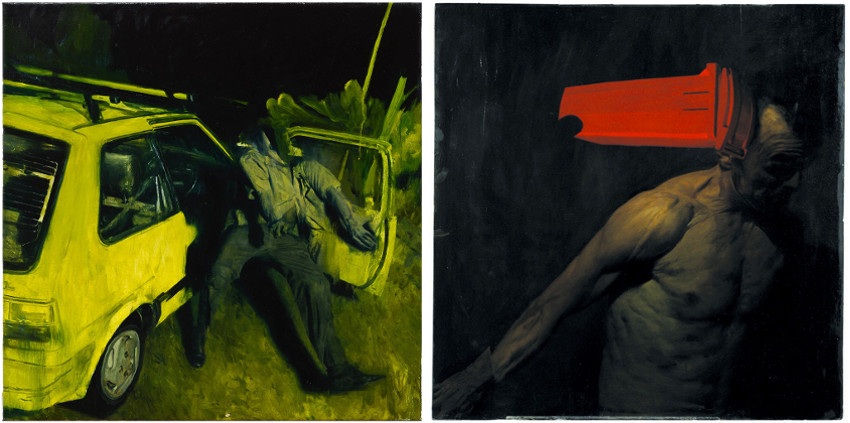 Background and Early Work
Phil Hale was born Philip Oliver Hale in 1963 in Boston, Massachusetts, into a family of artists. His grandmother and mother were painters, so he grew up surrounded by art. Aged four, Hale moved with his family to Nairobi, Kenya, due to his father's job, and lived there for 3 years. The growing up in Africa had an influence on his growth as a person and as an artist. In the early '80s, at the tender age of 16, he was apprenticed to the master illustrator and painter Rick Berry who had a great impact on such an unformed and young artist. Hale's apprenticeship ended around the age of 18, and he started sharing a studio with Berry and several other artists. However, three years later, the artist moved to London in order to stop Berry's dominating influence. In England's capital, he joined the circle of excellent painters, such as Stuart Pearson Wright, Brendan Kelley and James Lloyd, who offered their generous support. Soon, he started exploring photography as a part of painting process, contrary to Rick Berry whose works are based on images which are internally generated.[1]
American artist Rick Berry had a big influence on Phil Hale's career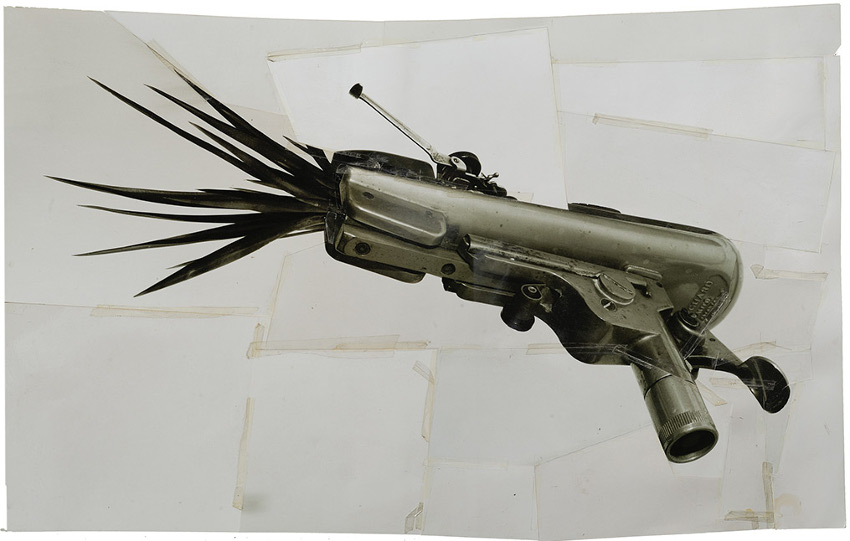 The Art of Phil Hale
Upon his move to England's capital, Hale started using photography as a part of painting process, contrary to Rick Berry whose works are based on images which are internally generated. As the focal point of the painting, Hale initially paints isolated figures and characters with slight anatomical distortions, which are in some sort of confrontation. Interested in tension, he creates paintings that emphasize angular and dynamic aspects of the figure. His works are dark and sometimes introduce unexpected abstraction, which shortens a realistic figure or conceals a part of it.
He creates artworks that emphasize angular and dynamic aspects of the figure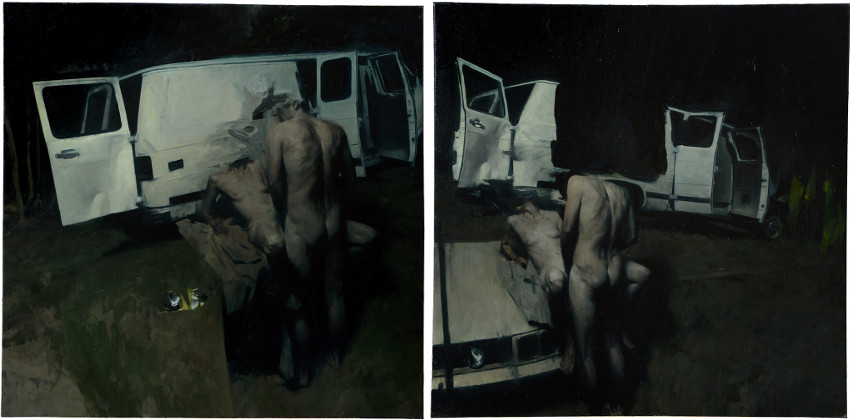 Illustration Career — Book Covers and Interiors
Hale's early career was strongly associated with the books he illustrated for Stephen King, an American novelist who made his name in the horror and fantasy genres. His surrealistic figurative illustrations grace such King's books as The Dark Tower II: The Drawing of the Three published in 1987 and his gift edition of Insomnia. The illustrations he did for Insomnia in 1996 were reproduced later as a set of six color prints for a limited edition portfolio Insomnia - A Portfolio of Paintings. For the second book in The Dark Tower series of novels, "Hale depicted King's gunslinger as weather-beaten, rough around the egdes, like a Clint Eastwood figure, a stark contrast to Michael Whelan's romanticized depictions."[2] Additionally, Phil Hale illustrated numerous book and magazine covers including B. Grutbauer's Goya, Bob Mertz's Makes Me Want to Cry, Relaxeder by Carsten Glock and December 1985 issue of Epic. He has also illustrated the interiors of three Playboy issues, two of Imbroglio Magazine and Tripwire Magazine.
Hale's surrealistic figurative illustrations grace covers of many books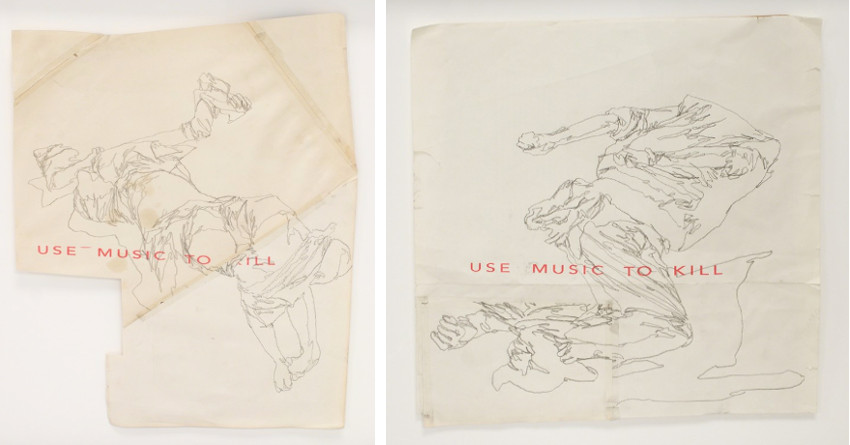 Tony Blair as PM by Phil Hale
Phil Hale painted a portrait of Tony Blair, the former British Prime Minister, during his final months in the office in 2007. Unveiled on April 23, 2008, in Westminster, the portrait was the only formal one painted while Mr. Blair was in office. The piece was commissioned by the Commons advisory committee on works of art and it was the painted before the only other official portrait of Blair which was commissioned by Lincoln's Inn and painted by Jonathan Yeo.[3] Hale's work depicting Blair as a man who seems a bit tired and in contemplative mood hangs in the collection on the first floor of Portcullis House.
Tony Blair by Phil Hale was unveiled on April 23, 2008, in Westminster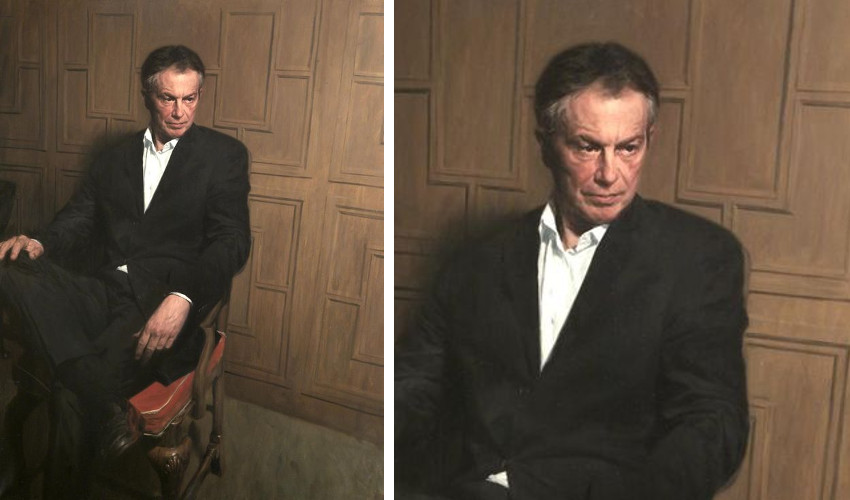 Life Wants to Live Painting Series
The painter exhibited his works in shows in both Europe and the United States. One of his most recent solo exhibitions was Life Wants to Live held at Jonathan LeVine Gallery in New York City, NY in March 2015. In NY-based gallery, the artist presented new series of paintings and drawings that showed all the unprecedented complexity, instability and uncertainty that characterizes today's modern age. The pick of abstraction in all of his figurative paintings is a way of saying that we have to be conscious that the vortex of tension is not always widely visible, but it is strong and influential. In conjunction with the exhibition, the artist released a new book by the same title.
He paints complexity, instability and uncertainty that characterizes today's modern age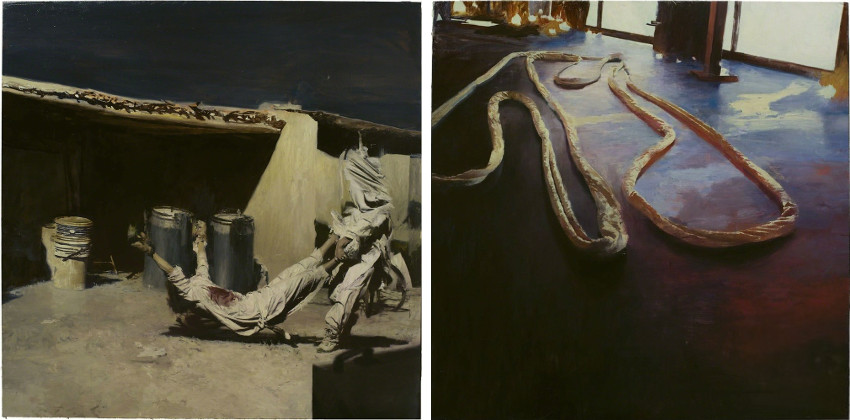 Leading Painter in Representational Figurative Art
Whether he depicts half-dressed figure battling a machine in front of a bright blue sky or slightly surreal scenes with strange subjects undertaking different physical performance, all of his works show artistic skills and talent that can be compared with some of the greatest figurative painters. Hale's impressive body of work has influenced the art of emerging artist such as Jeremy Geddes, João Ruas and Ashley Wood. His oeuvre is featured in major collections including the Houses of Westminster, Lords Cricket Ground, Sony and Warner Bros. Hale won third prize in BP Portrait Award in 2000 and a joint second place with Brendan Kelly in the same award one year later for his self-portrait Source X. Together with his son Callum Hale Thomson, Phil started the movie production company titled Unprofessional.com, which focuses on analogue filmmaking.
Phil Hale lives and works in London, United Kingdom.

Sources:
Erlanson, A. (2012) Phil Hale's Fragmented Reflections, Erratic Phenomena [August 19,2016]
Beahm, G. Stephen King from A to Z: An Encyclopedia of His Life and Work, Andrews McMeel Publishing; Original edition (September 1, 1998), p.92
Brown, M. (2008) New portrait of 'knackered' Blair to hang at Westminster, The Guardian [August 16,2016]
Featured image: Phil Hale - Life Wants to Live (7), 2014 (detail)
All images copyright of the artist